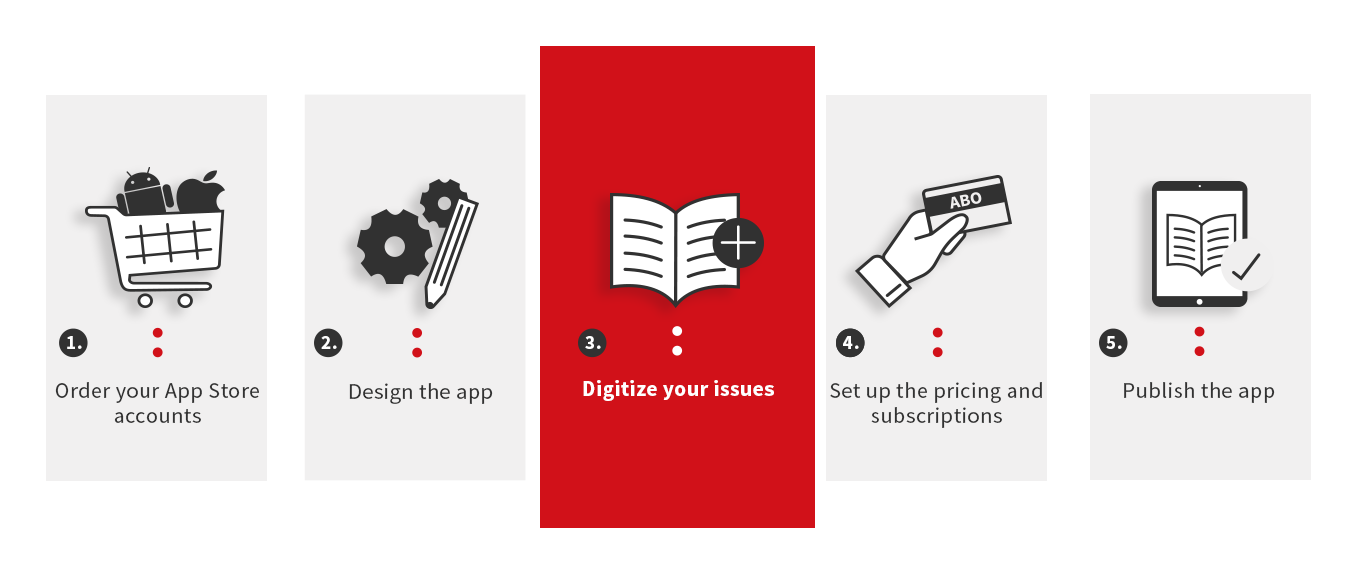 Now it's time to address the core focus of your app: the digital content. This process takes place in the Pegasus Workbench.
If you would like to automate the import of your PDF-files or articles for text mode (Word, TXT or XML format), please contact your Customer Success Manager to discuss available options.
Suggestions on how to use PressMatrix to make the most of your digital content:
Merge all text fields within an article to create the best possible reading experience.

Consider adding further material to enrich your content and encourage reader interactivity in a meaningful way: additional images, music or other audio files, YouTube videos, Google Map locations etc. Make use of as many media widgets as possible.

Request additional material from the media producers as the initial step, before the editors work on new articles.
Good to know:
As previously described in Step 2, you can review your content before it is public via the Preview App.

Please keep the following in mind: issues that have already been published and whose date of publication is set in the future can be accessed and tested in the Preview App.

You will find the detailed instructions on how to do so here. In the live app and in the browser client, on the other hand, only the issues whose publication date has already passed will be visible. We therefore advise you to set the publication date of your issues to a past date throughout the testing phase. By doing so, you will be able to check the results in your browser client as well.
The Preview App is intended for internal testing and organization-related purposes only.
---
Go to Step 4: Set up the pricing and subscriptions