There are new privacy requirements for tracking within your app on Google
If you offer an app through Google, you now need to update your privacy disclosures. In the future, Google wants more detailed information about what data your app stores and processes. This information will then be displayed to the user in the App Store. This provides more transparency and trust.
To make it easier for you to fill out the relevant forms, we have written detailed instructions on how to do this.
1. to do this, please first log in to your Google Play Console.
After that, scroll down to the bottom of the menu on the left side to "Policies" and click on "App Content" there.
3. next, please start the data security survey.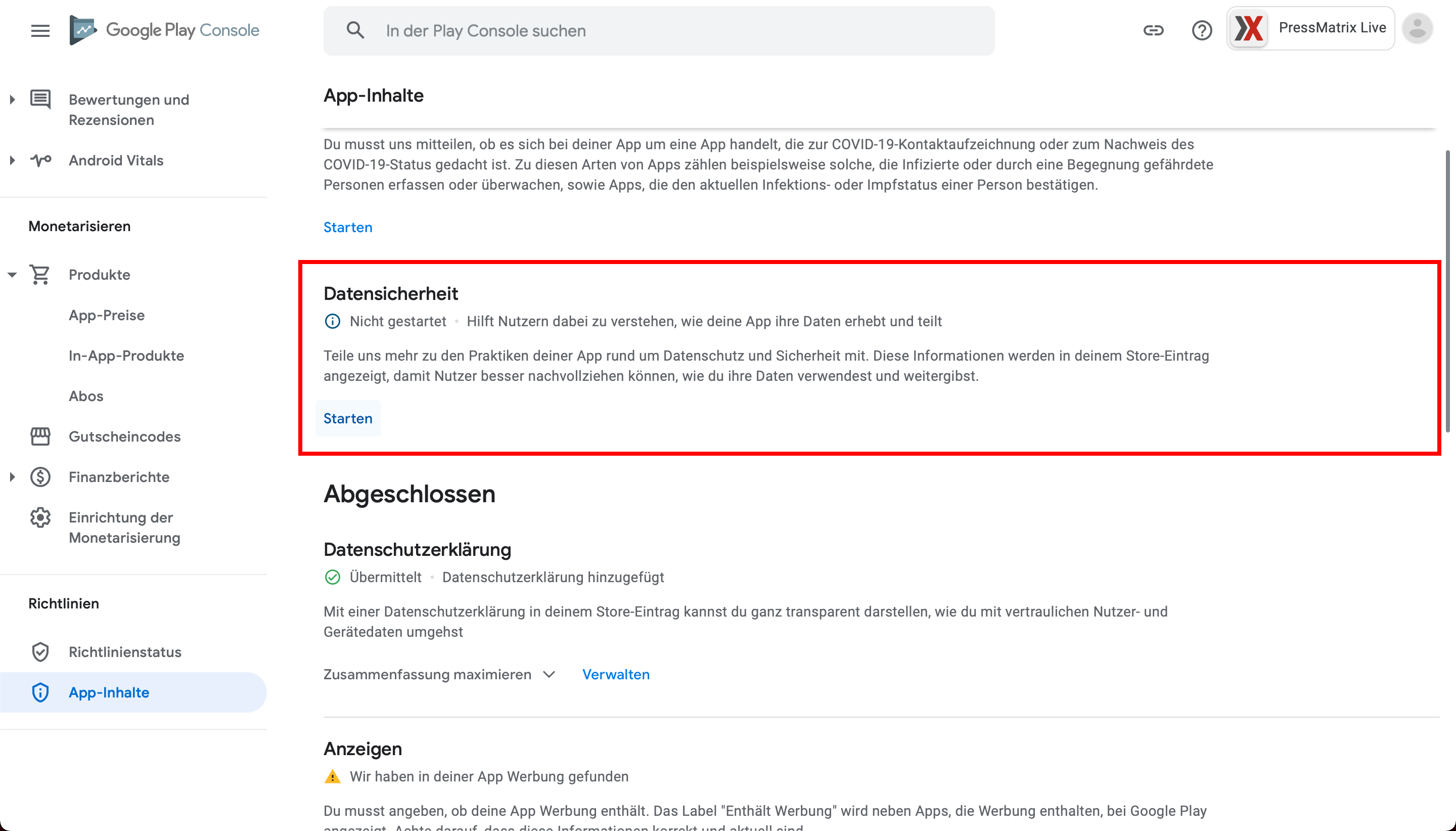 4. Here you will find an overview of data security. Read through it and then scroll down and select "Next" to get started.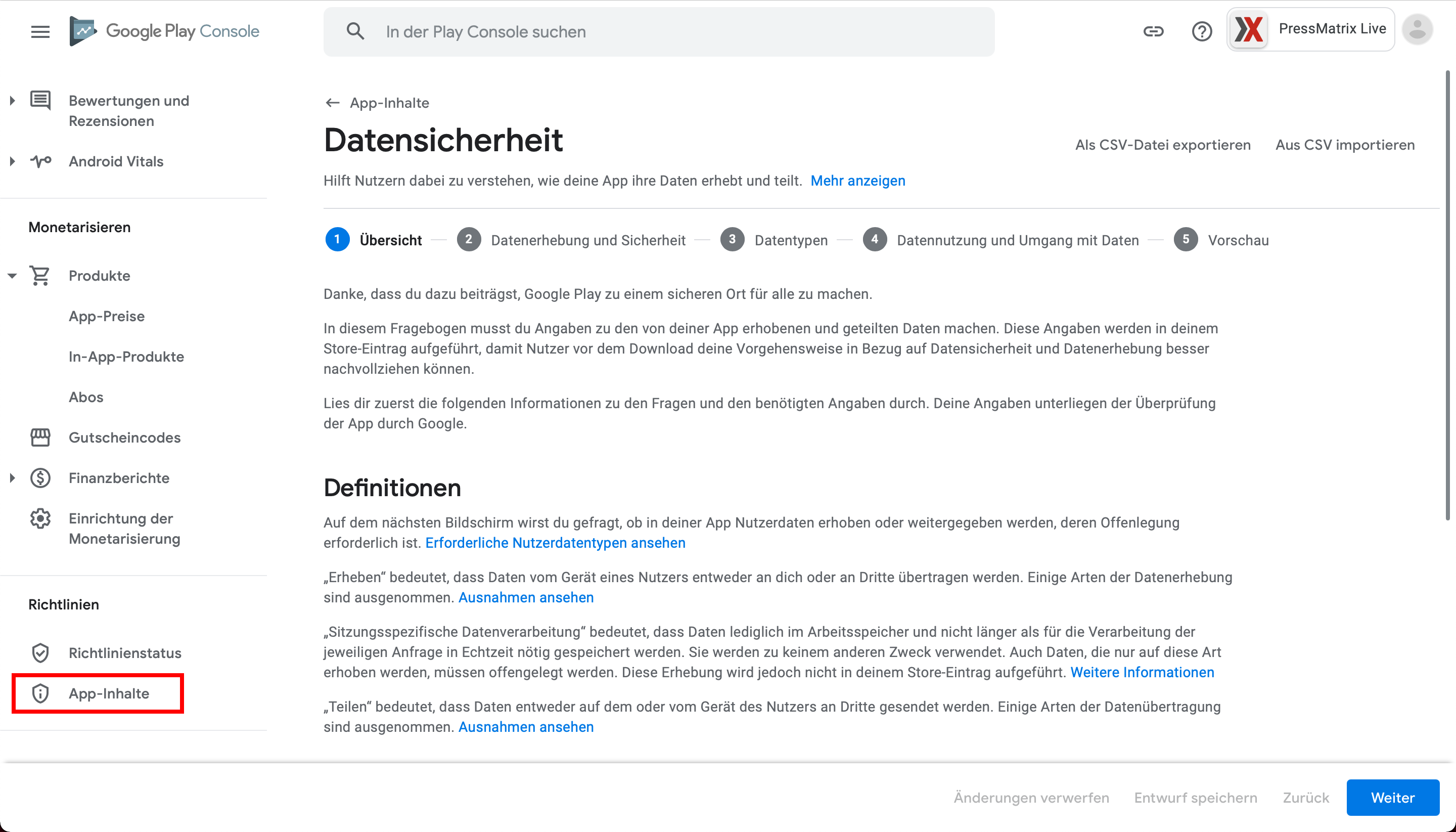 5. On the next page, please check the following boxes and select the data types used by your app, which you will define in more detail below. Afterwards please click on "Next".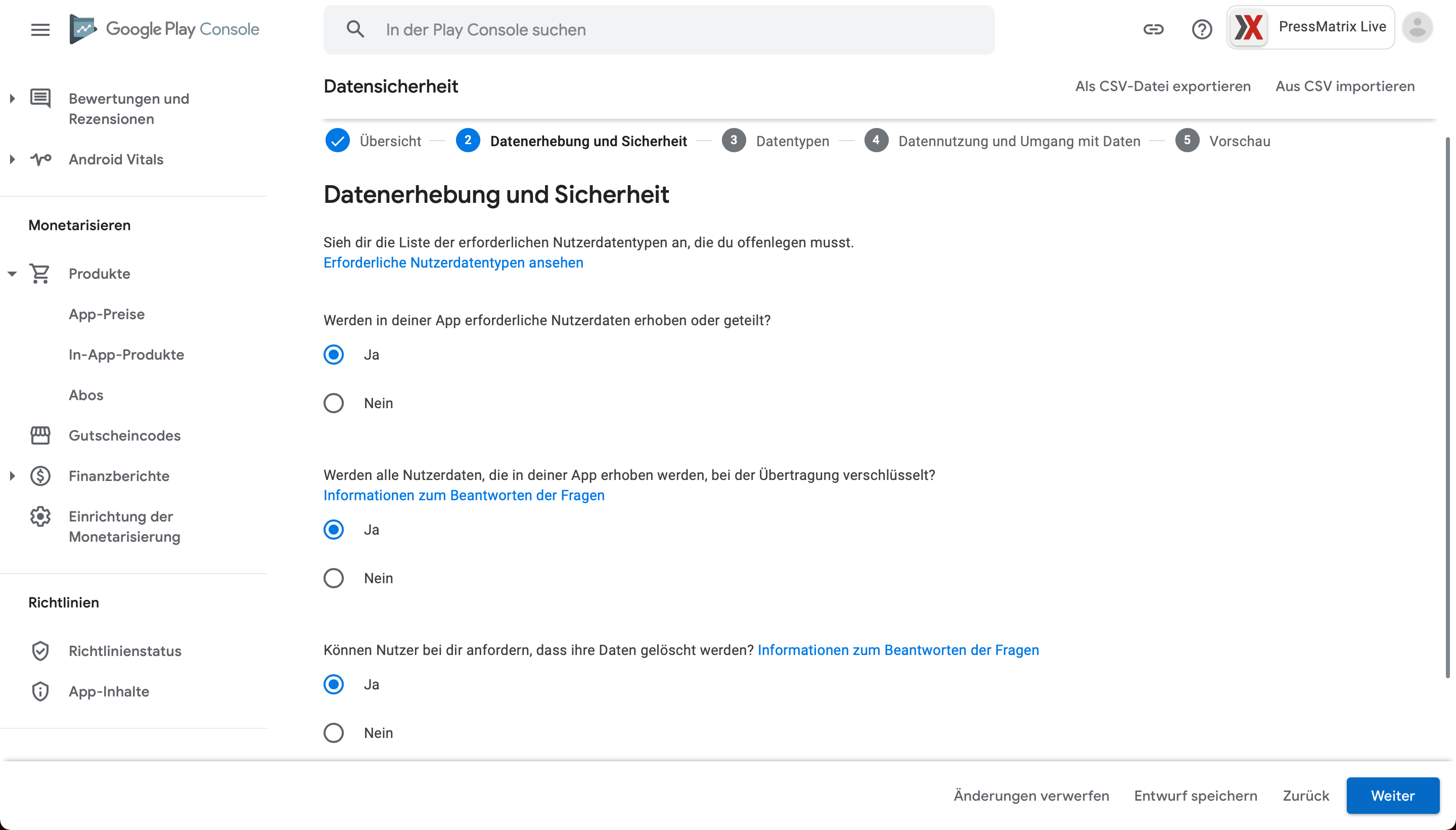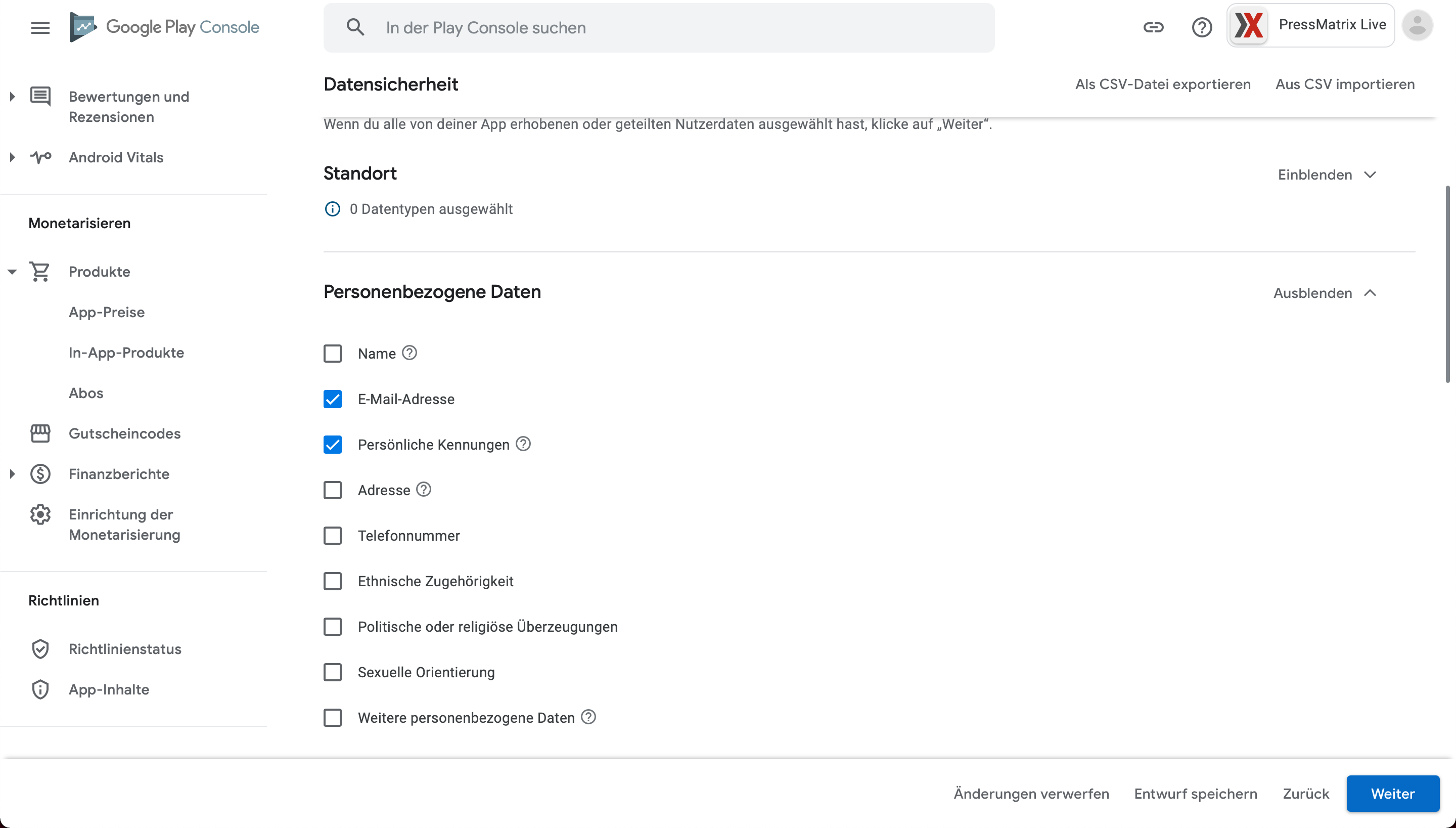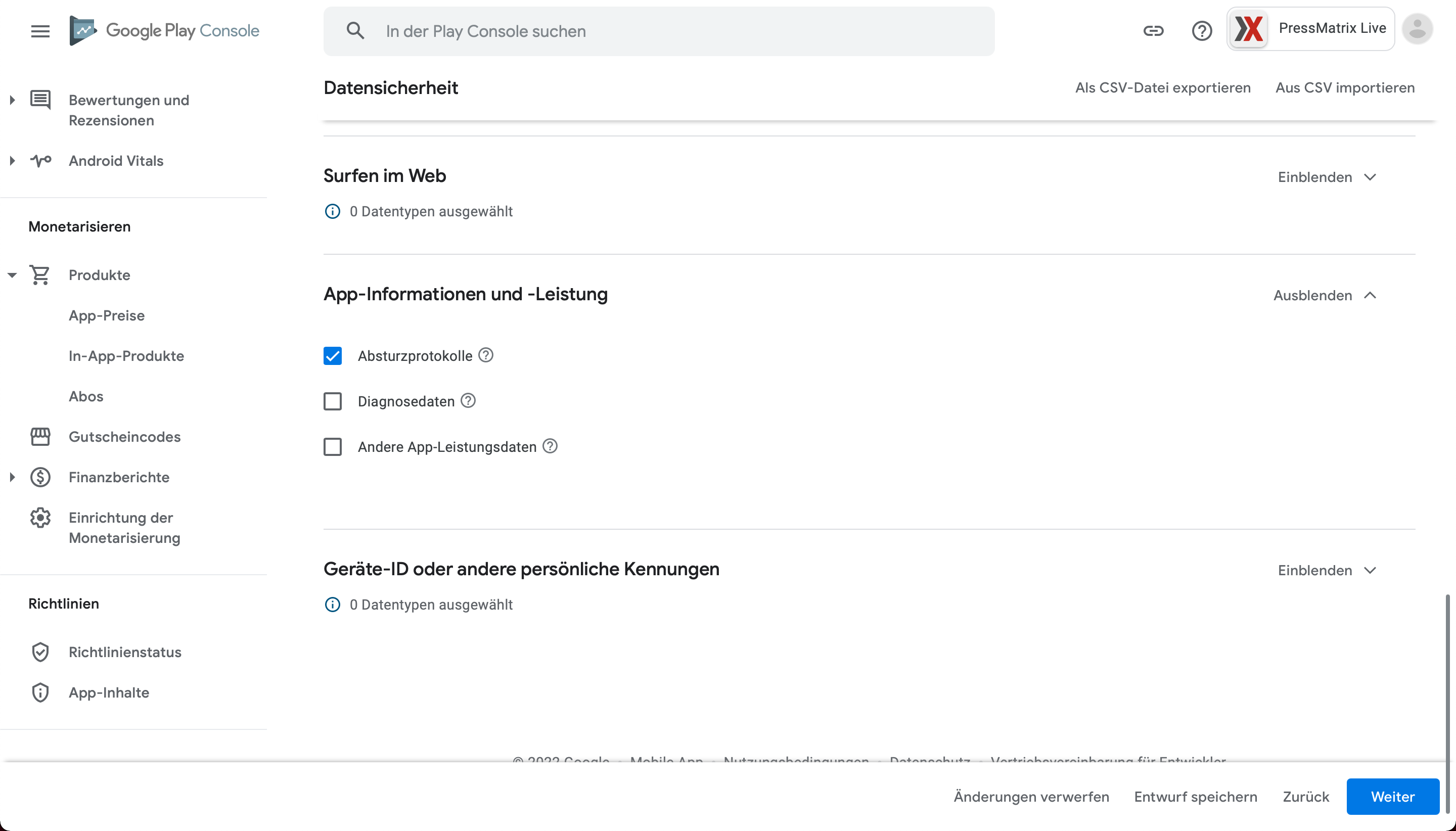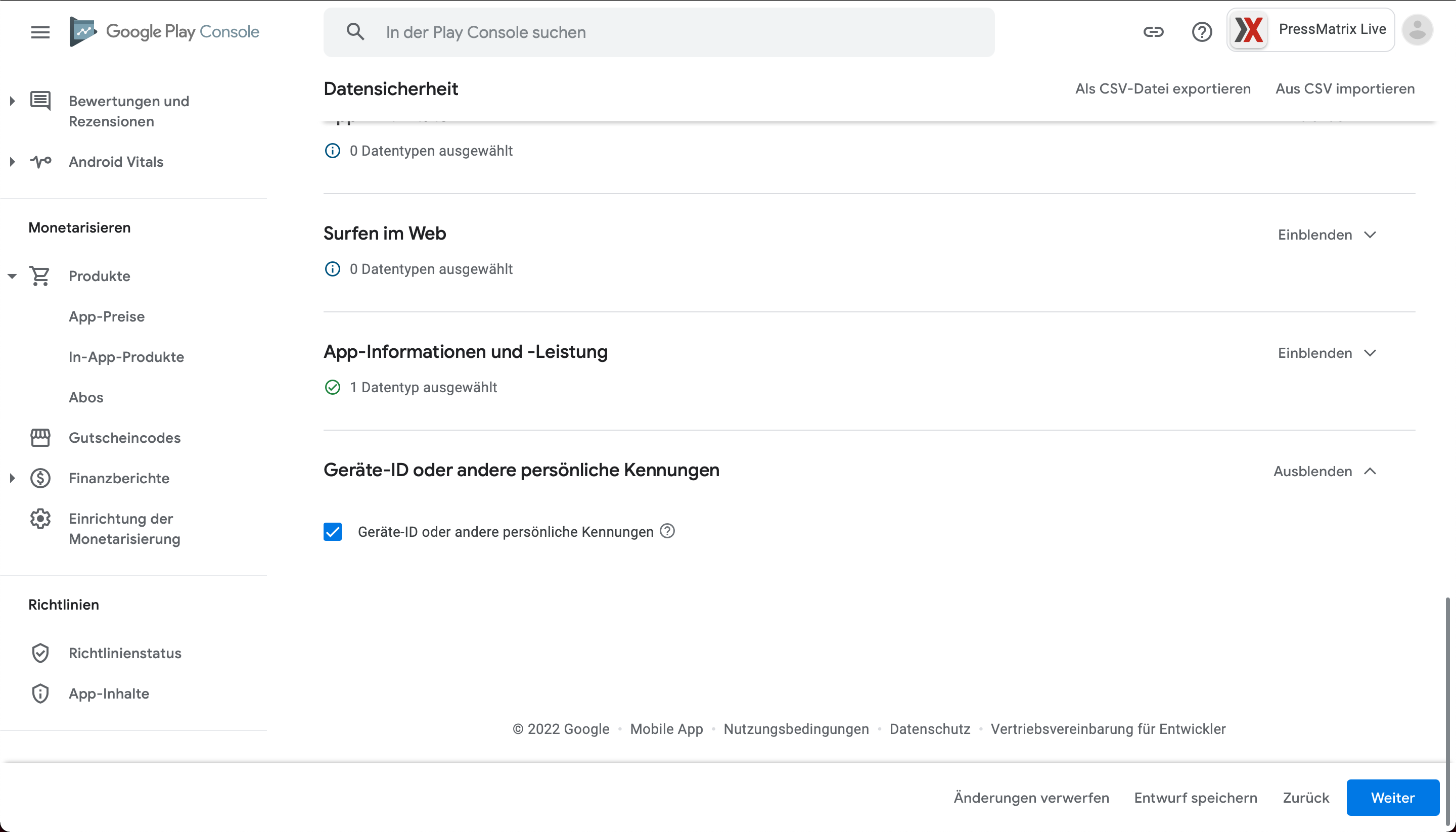 6. Now it is time to further define the data types you have chosen. To do this, start with "Email address" and select "Start" by clicking on the blue arrow on the right. After that, please set the checkmarks as specified and save them.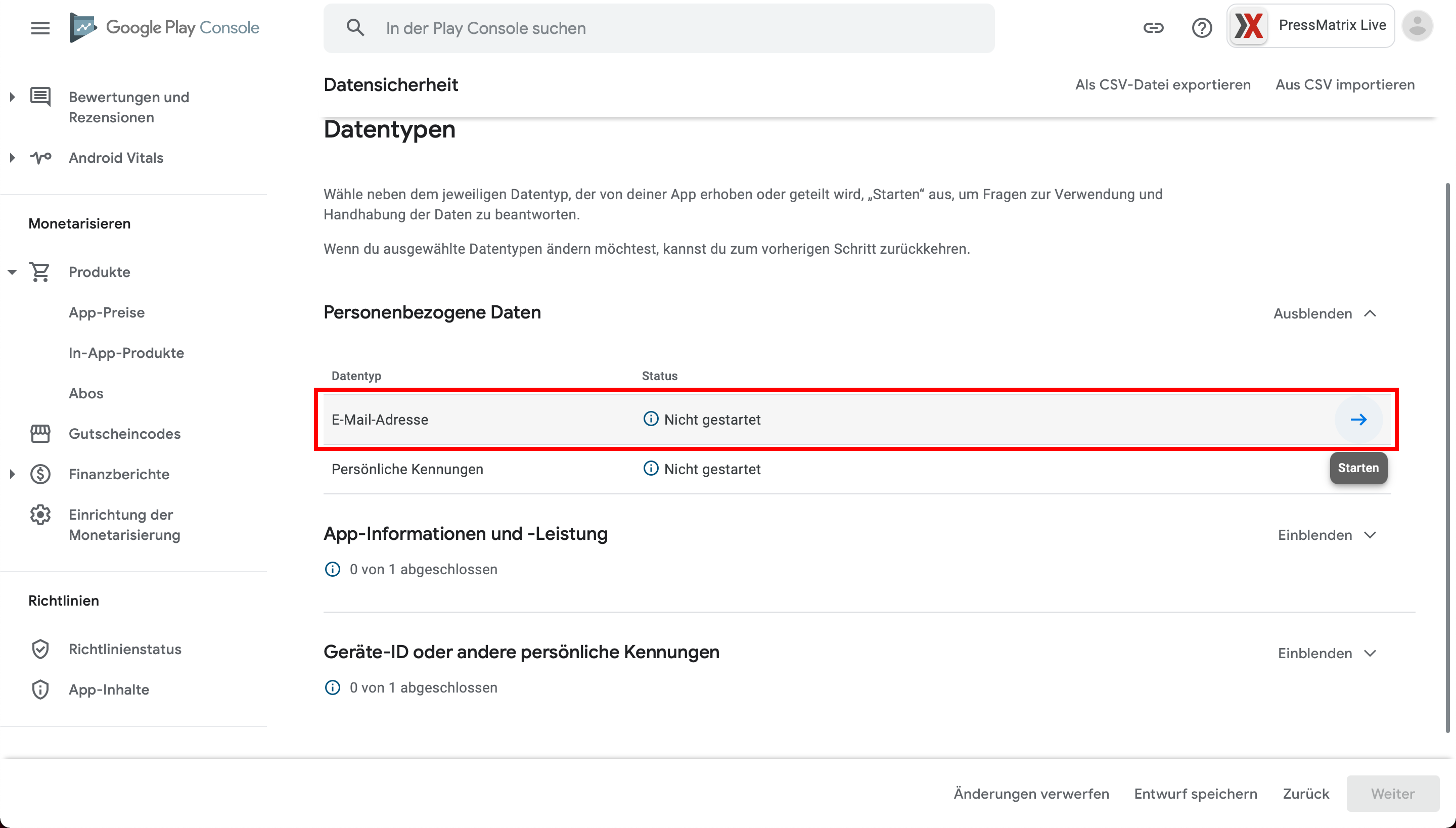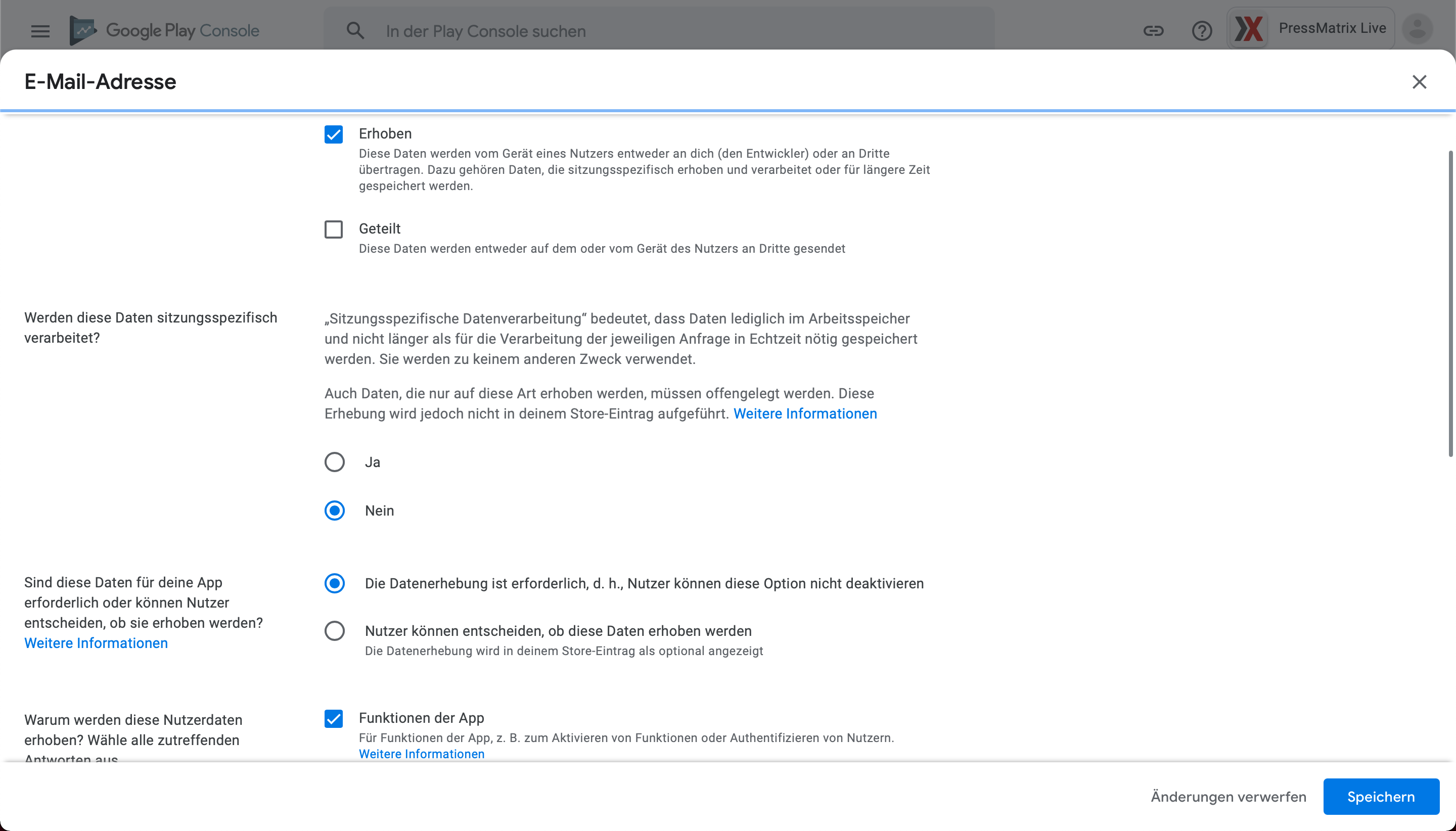 7. Next, define the data type "Personal identifier". Please proceed as described in point 6 and save the selection at the end. Which checkmarks you have to set is described in the graphic.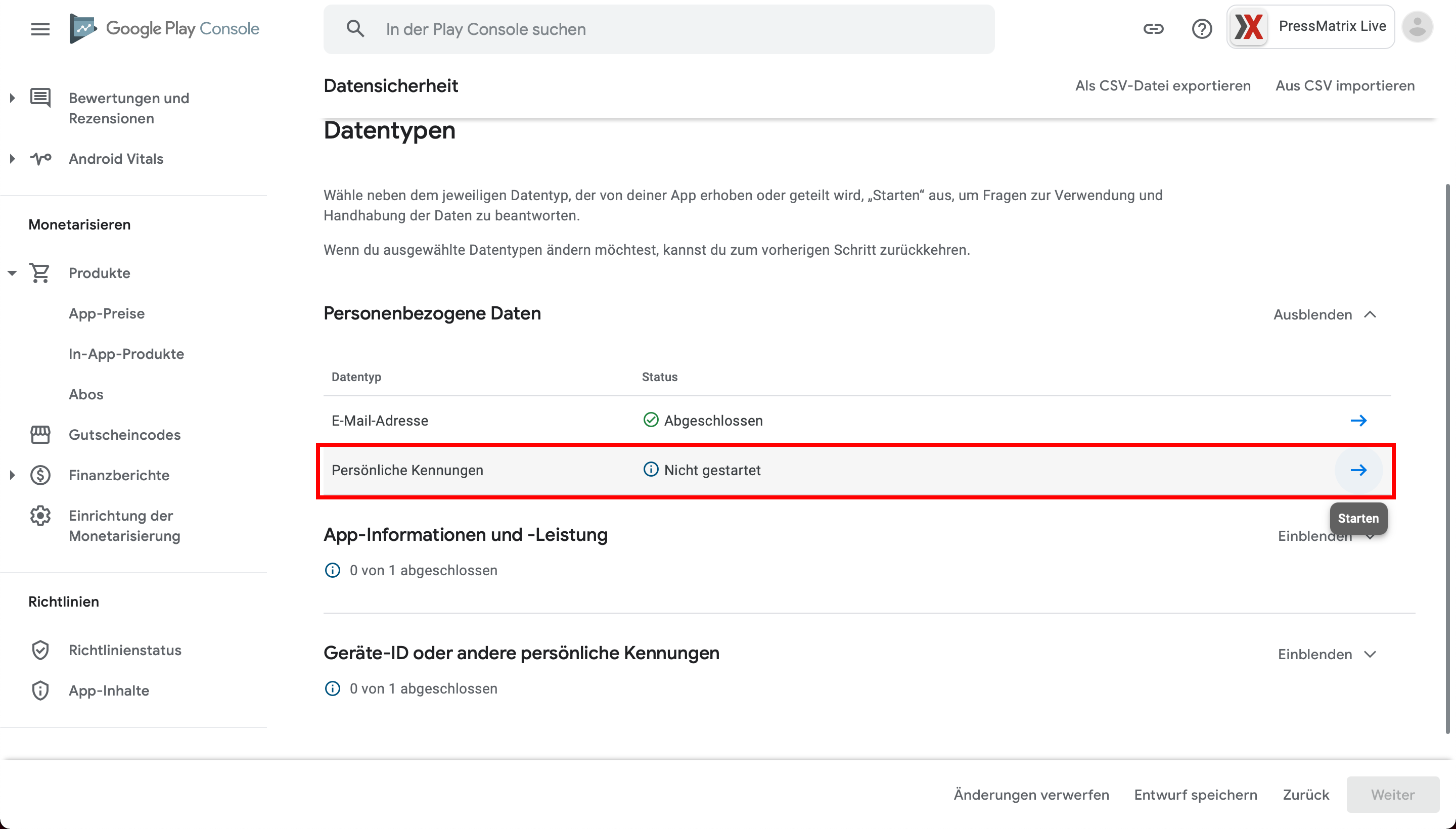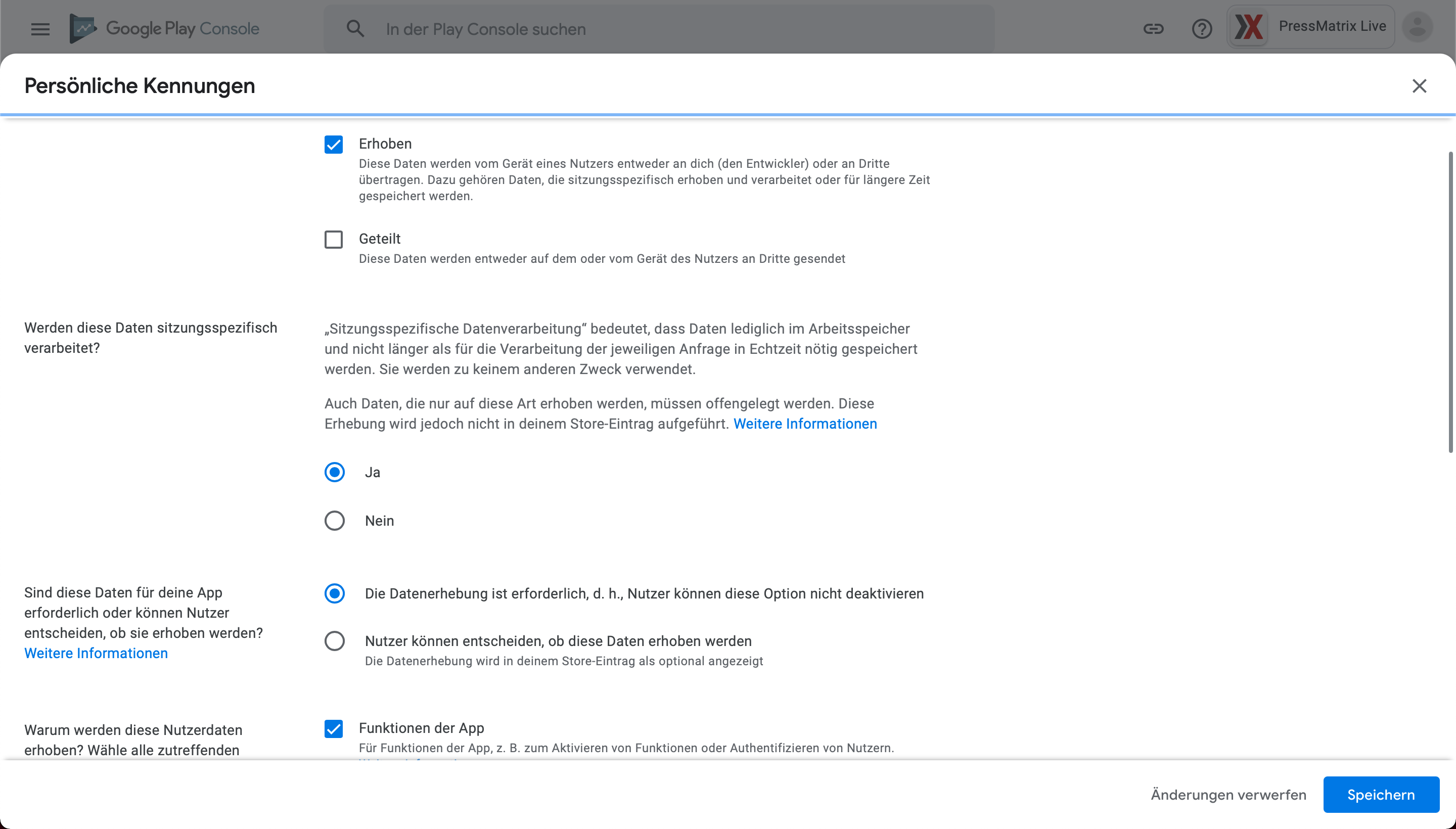 8. Start the definition of the data type "Crash logs" and proceed as with the previous points.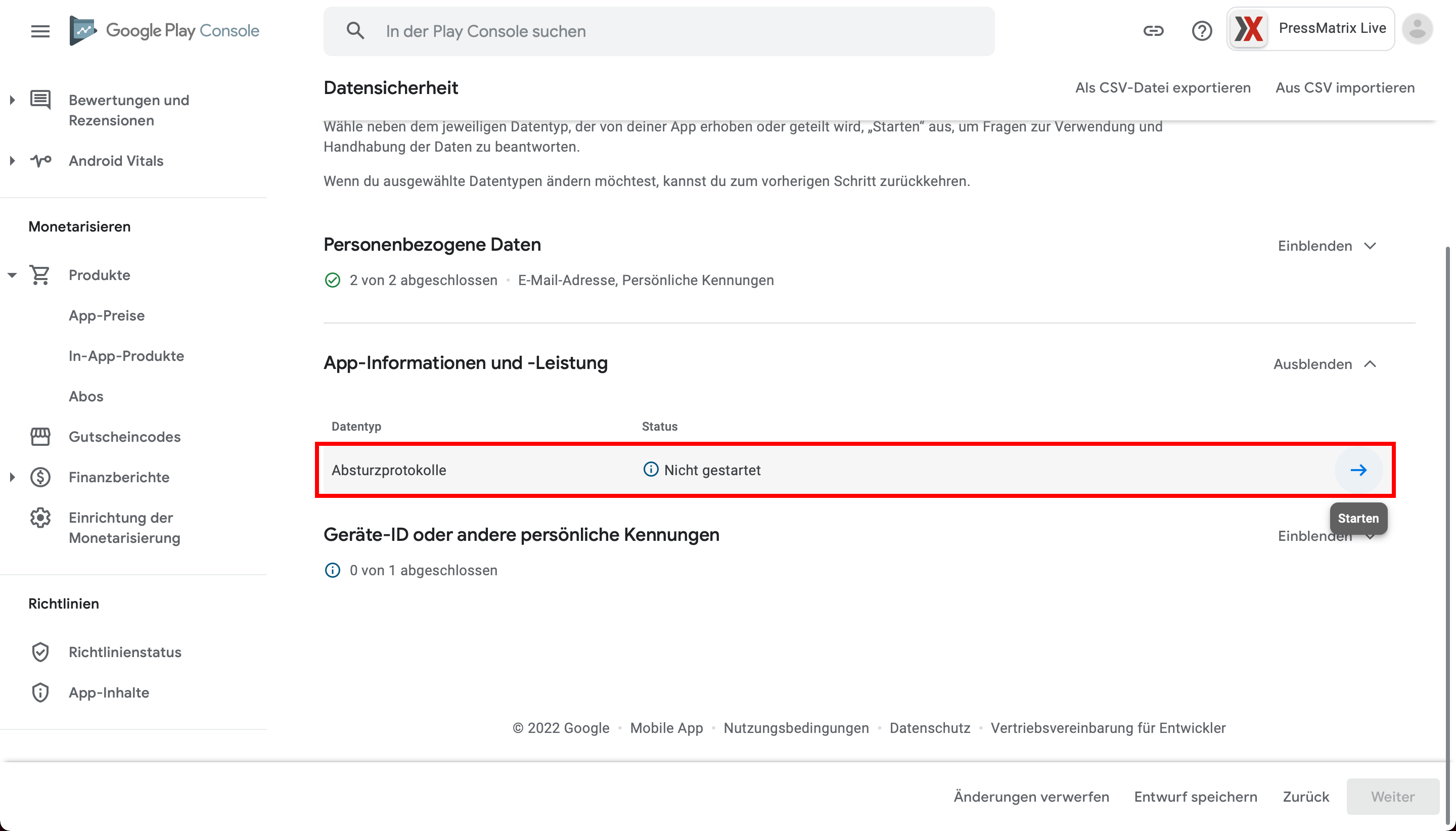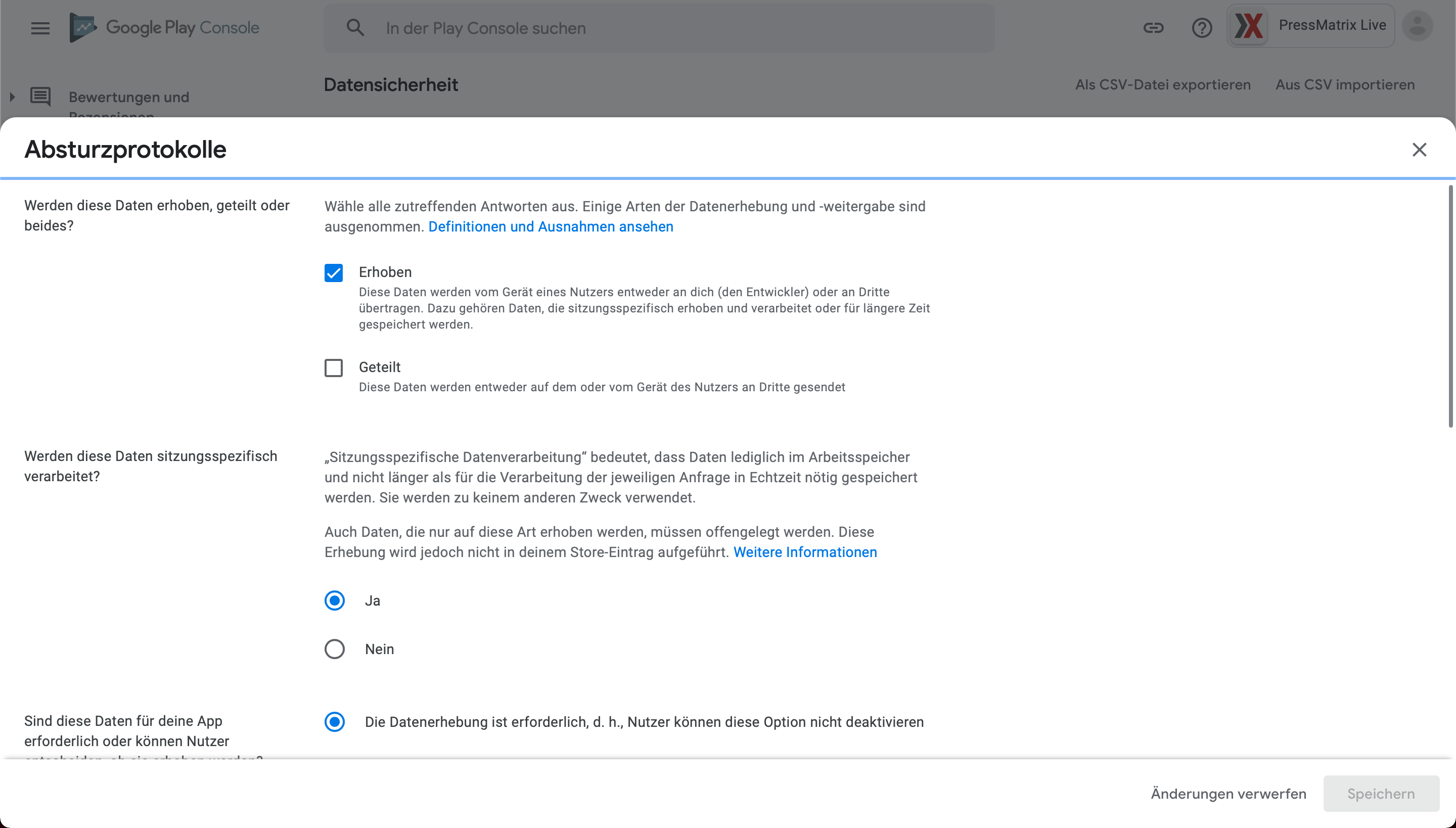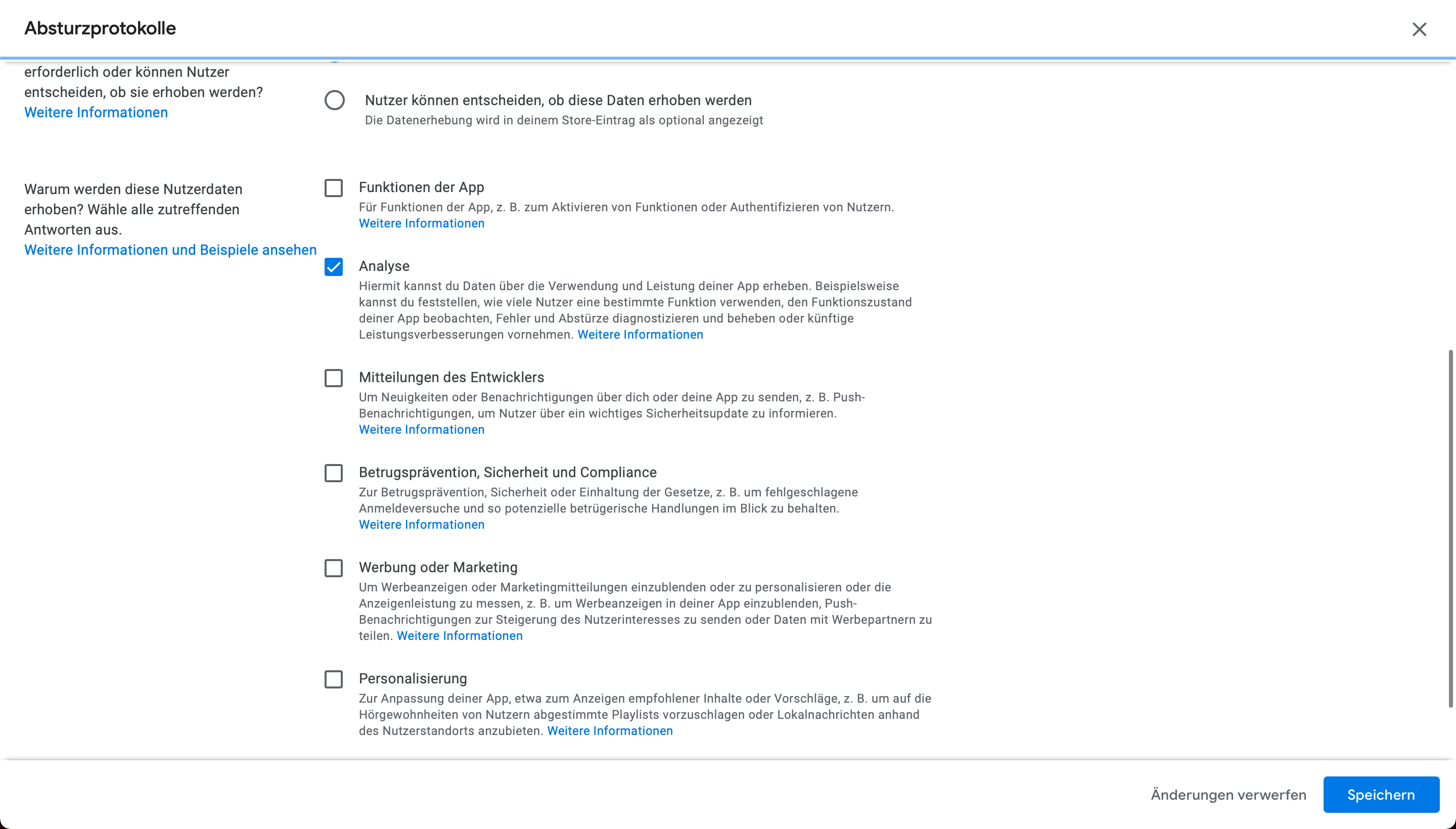 9. Then start the definition of the last data type you selected, "Device ID or other personal identifiers".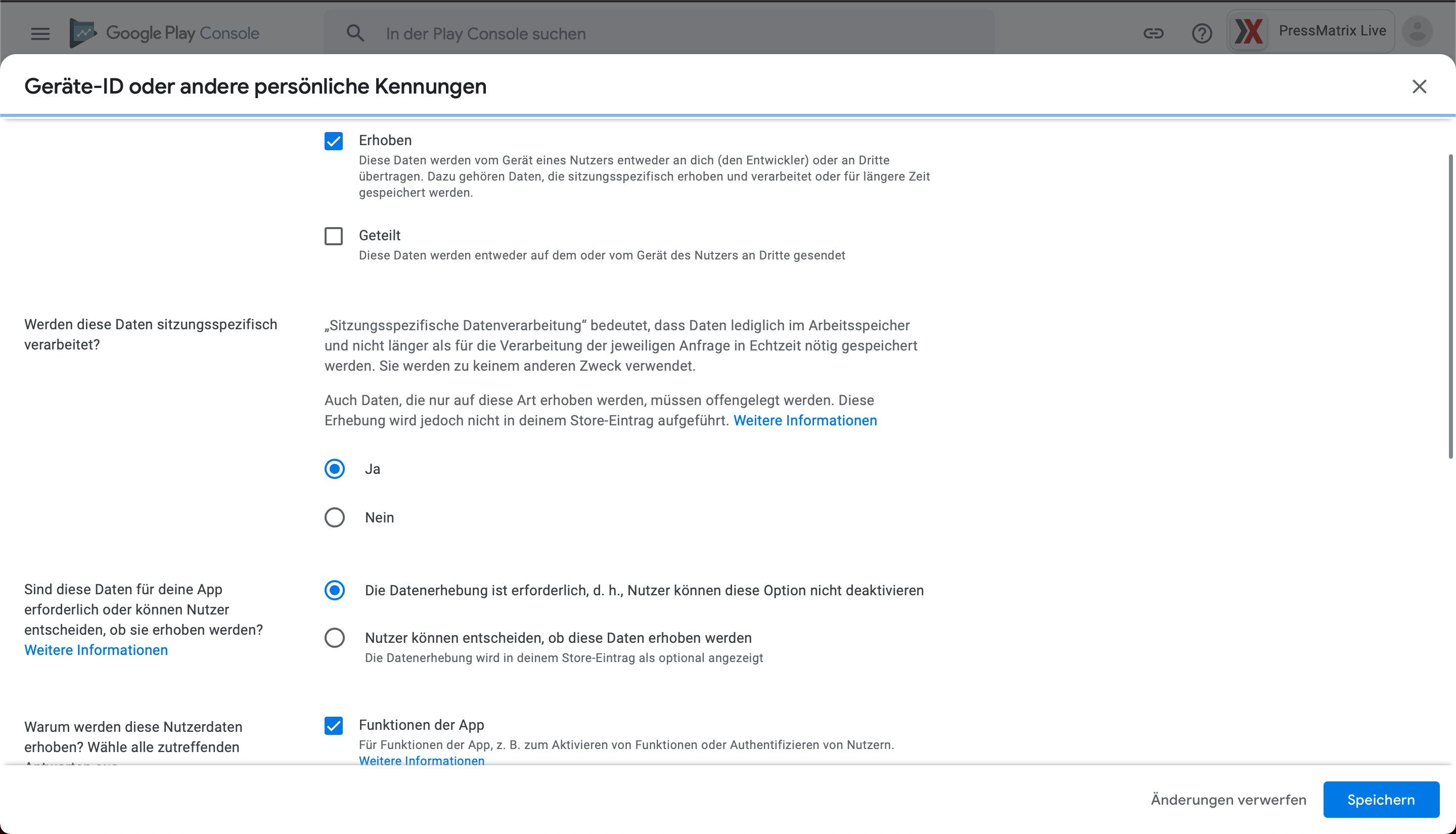 10. Finally, you will be shown a preview of the store entry, please check your details and save your entries finally.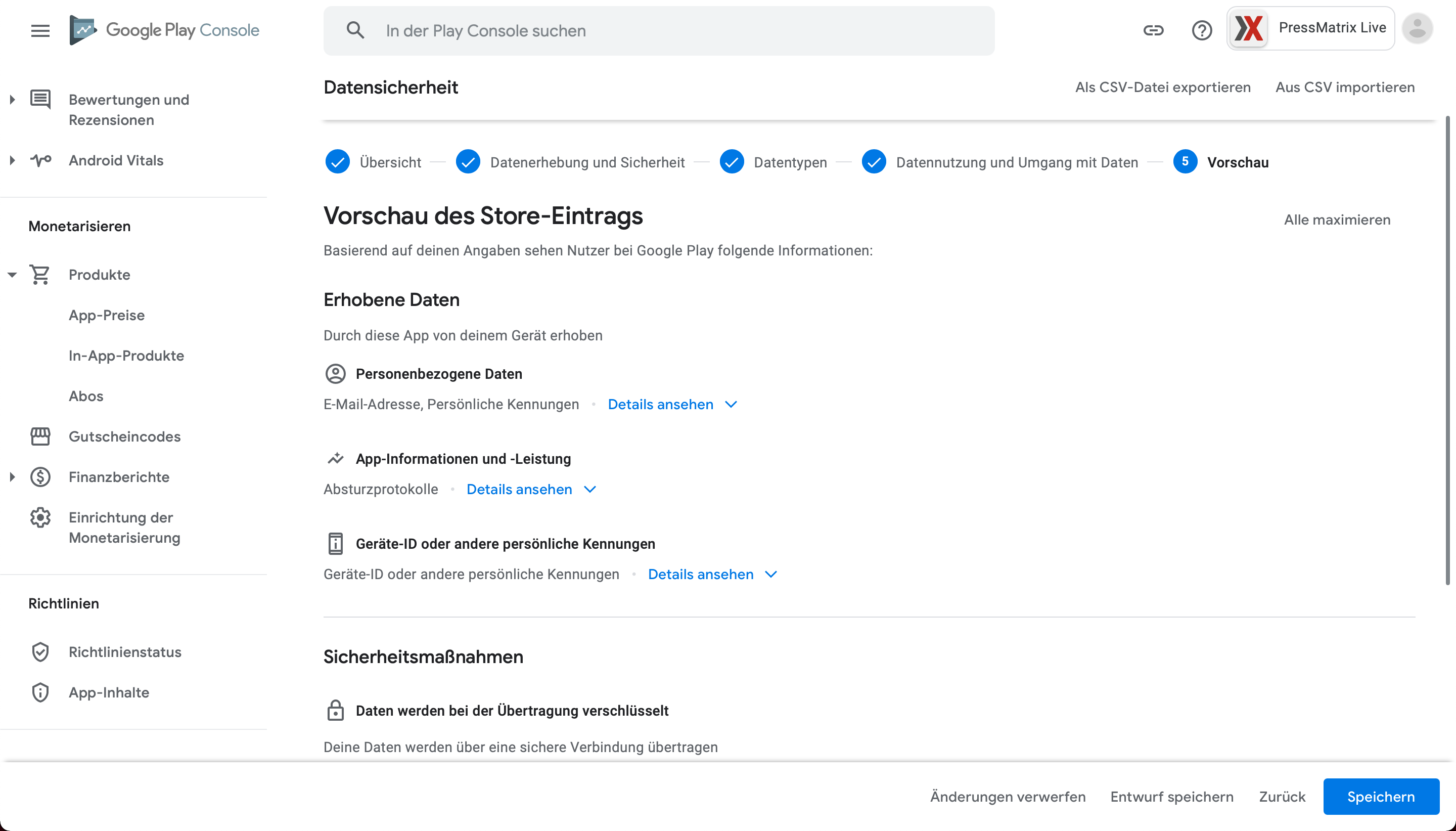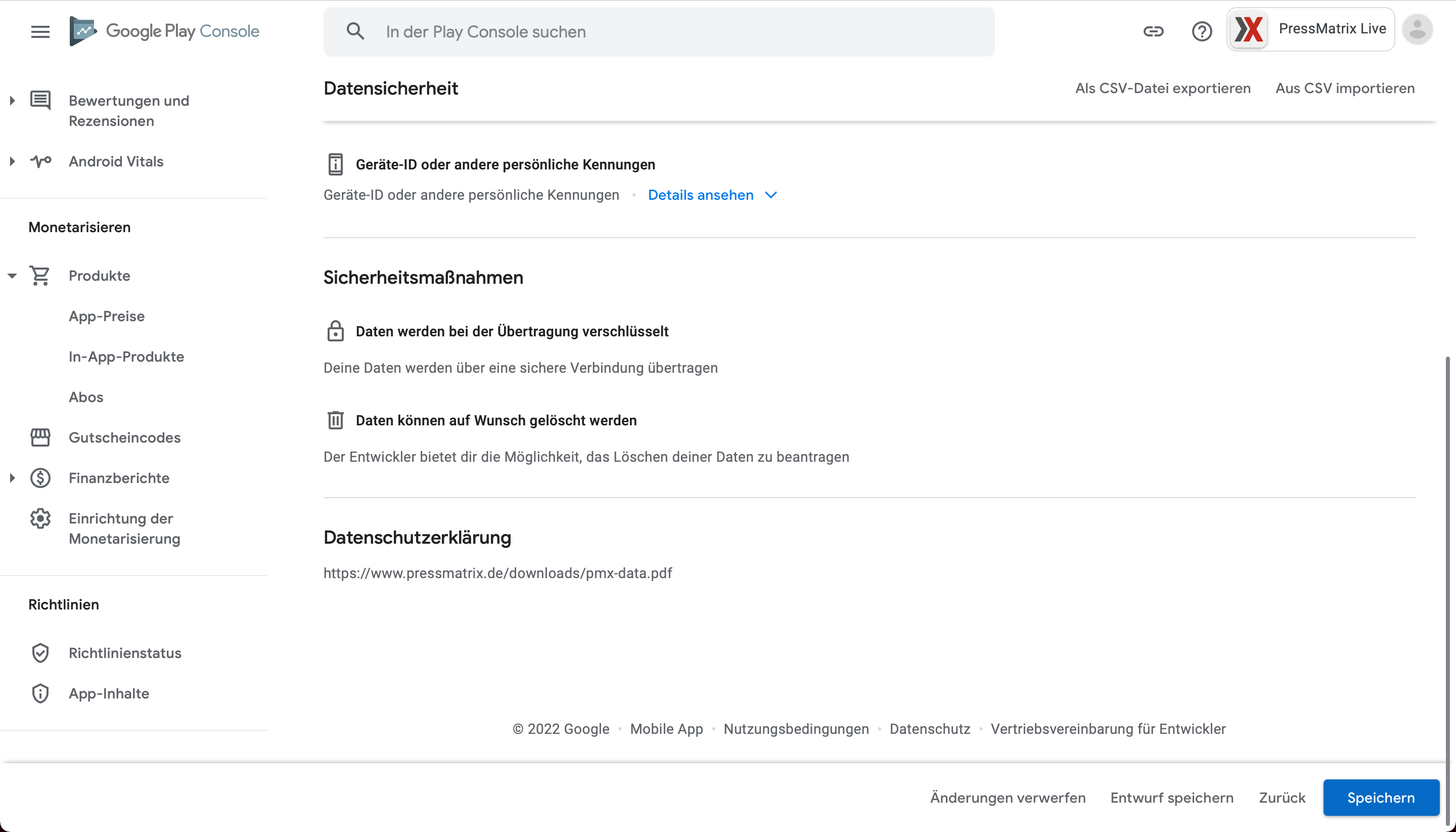 11. You have now successfully completed the privacy survey.