There are new privacy requirements for tracking within your app at Apple
If you offer an app through Apple, you now need to update your privacy disclosures. In the future, Apple wants more detailed information about what data your app stores and processes. This information will then be displayed to the user in the App Store. This provides more transparency and trust.
If you do not provide this tracking information of your apps, your apps cannot be submitted by us, nor can you receive updates. To make it easier for you to fill in the relevant forms, we have written detailed instructions on how to do this.
1. First of all, please log in to your App Store Connect.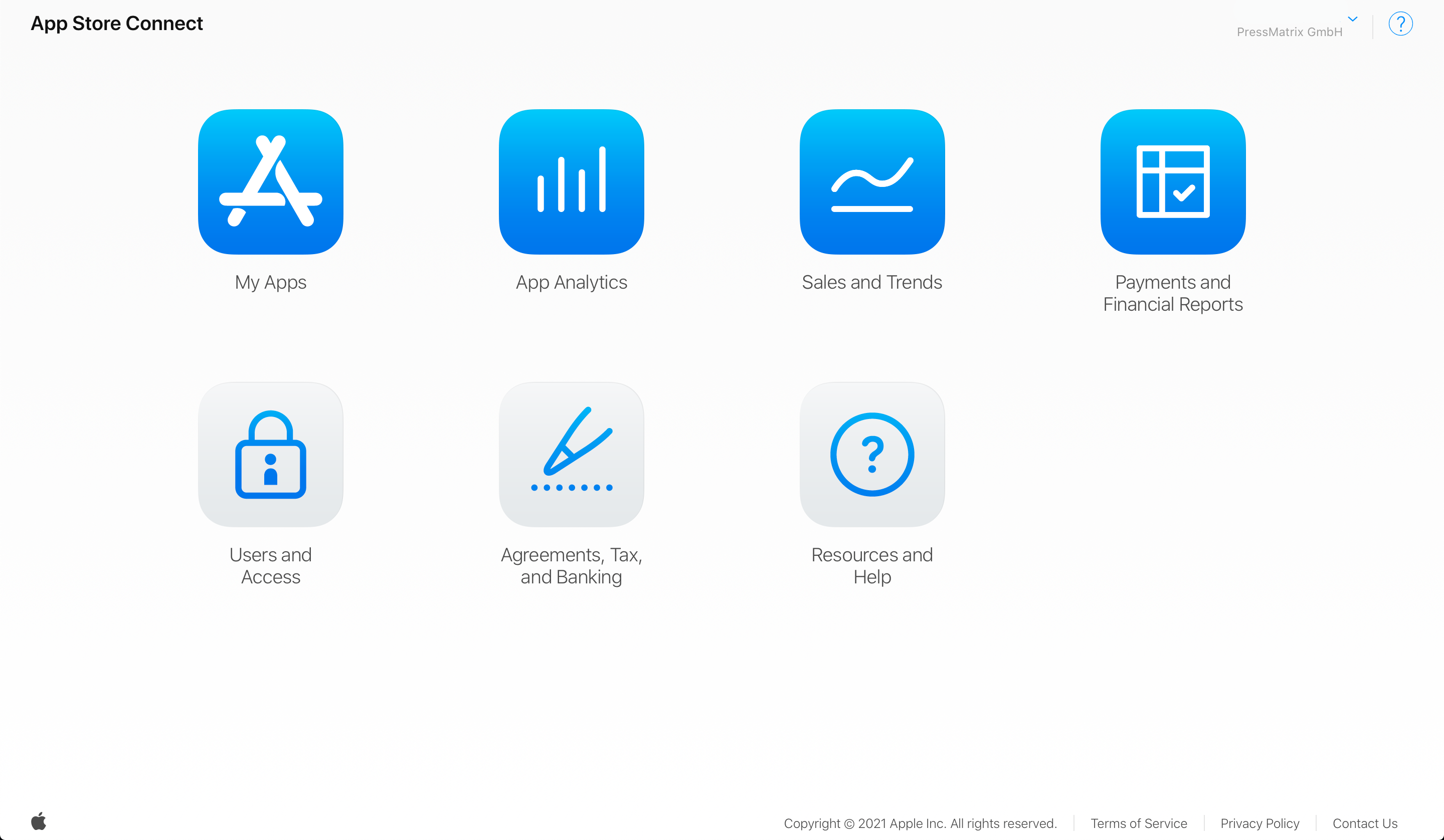 2. Then select the corresponding app and click on the menu item "App Privacy" in the left-hand menu under "General".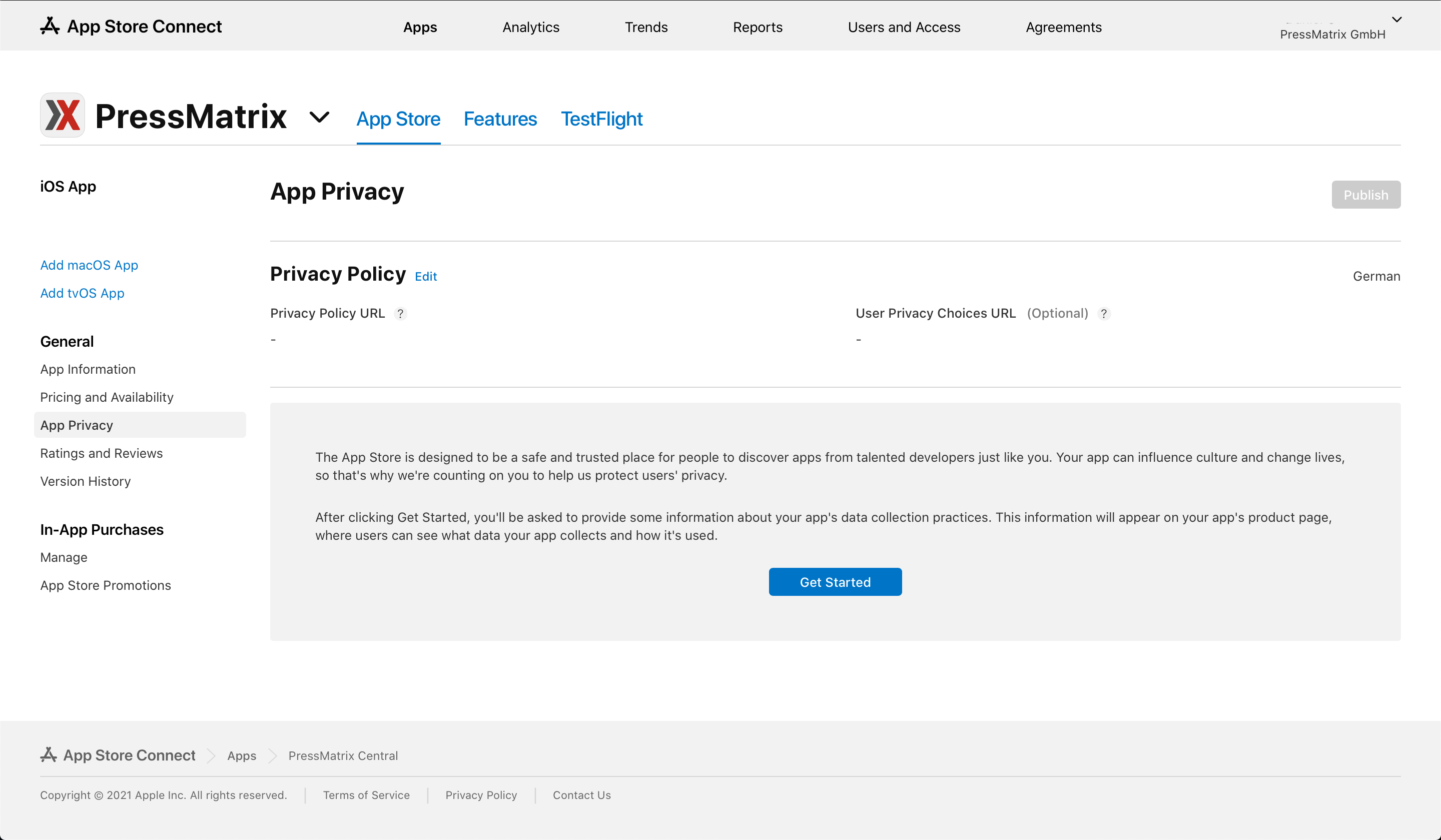 3. Please click on "First steps" and set check marks as indicated in the following screenshots: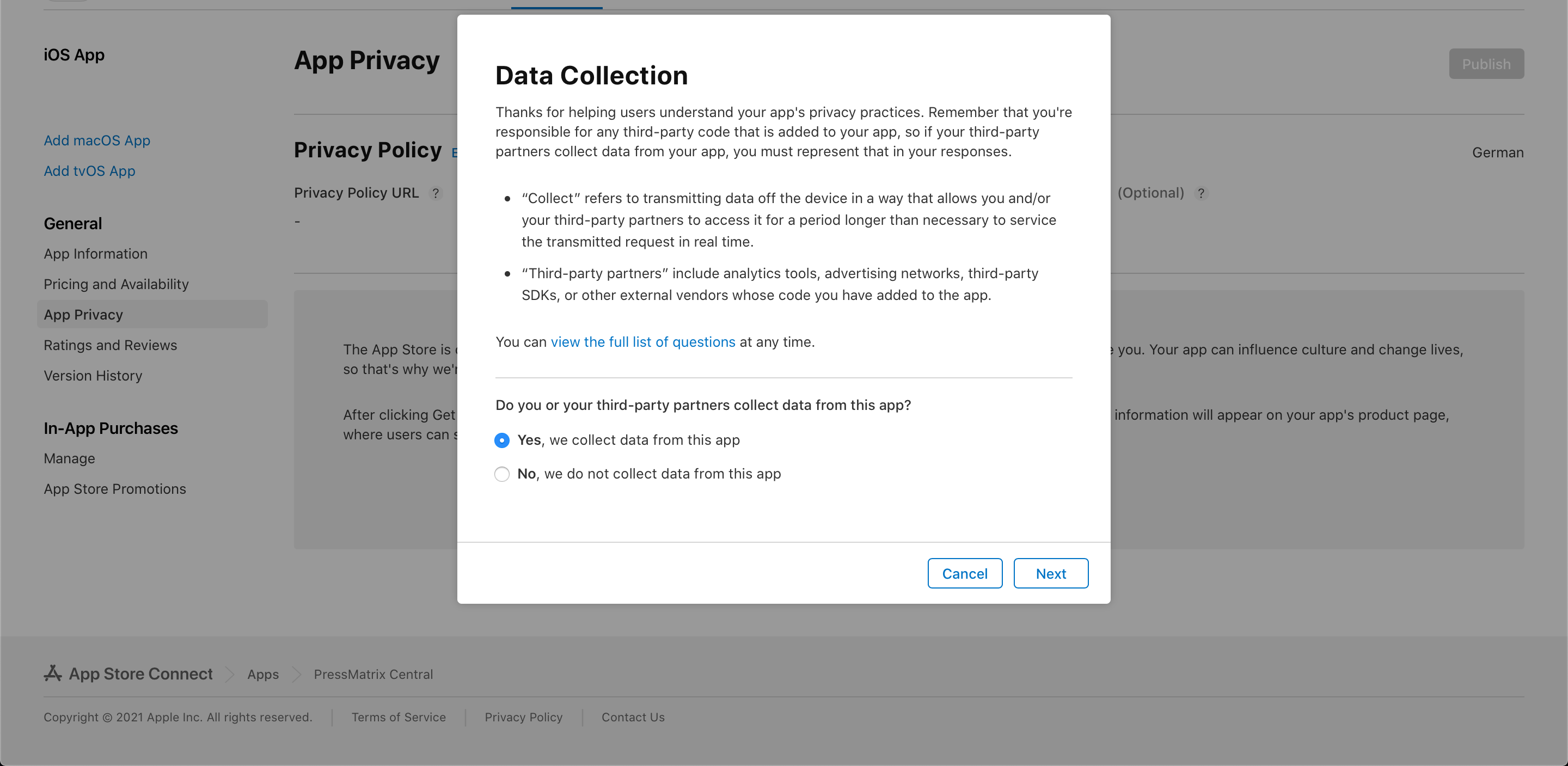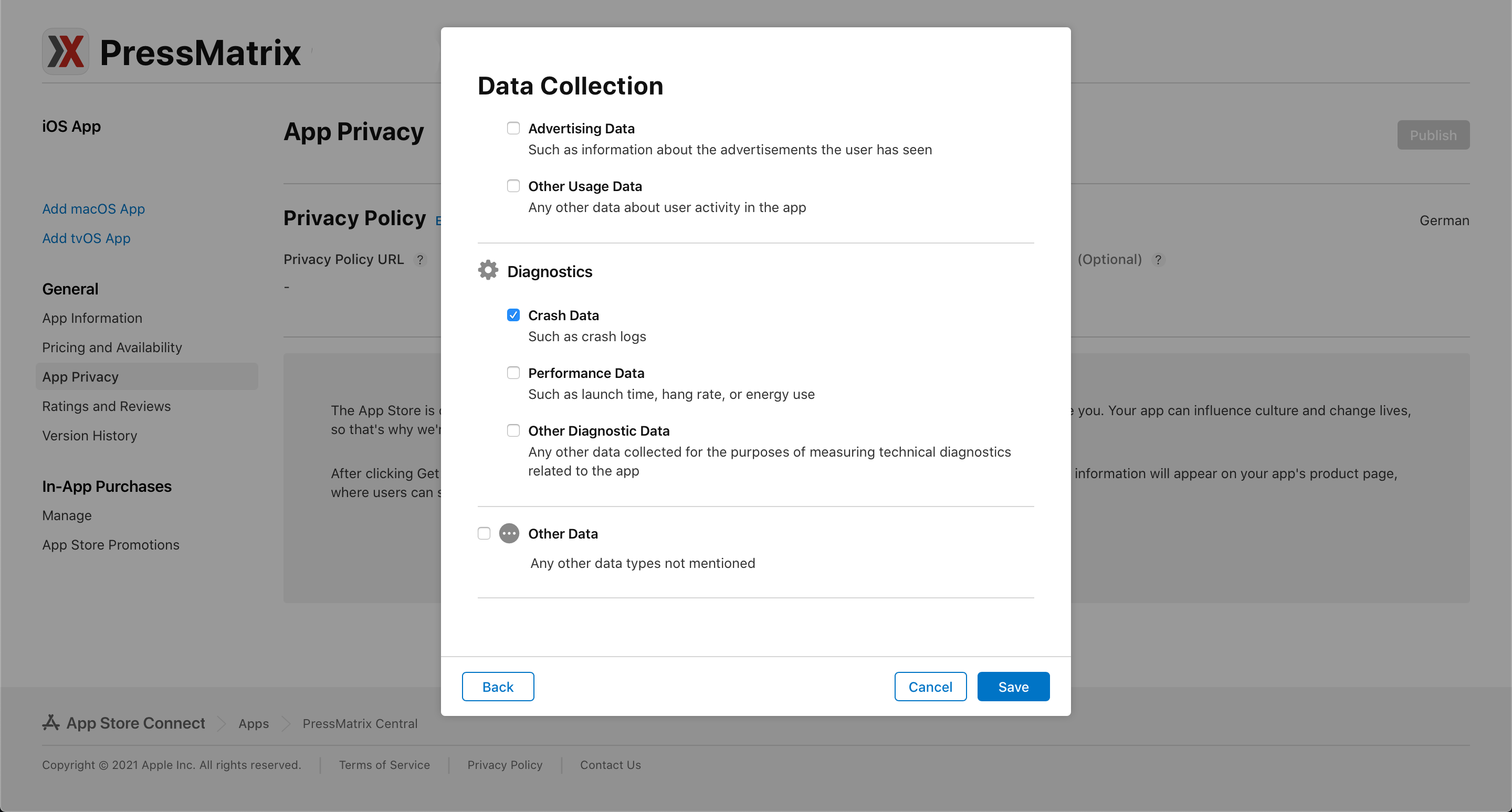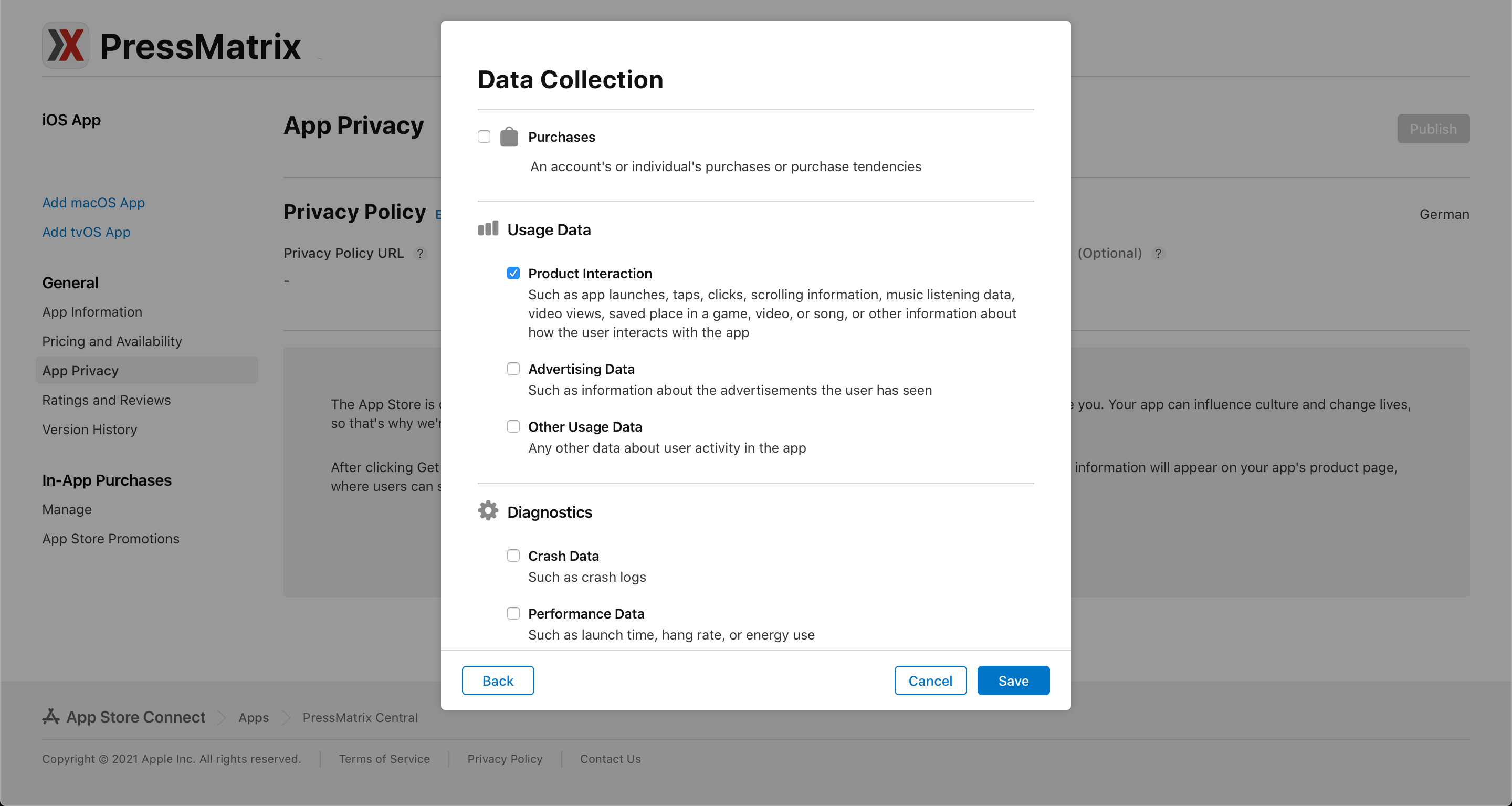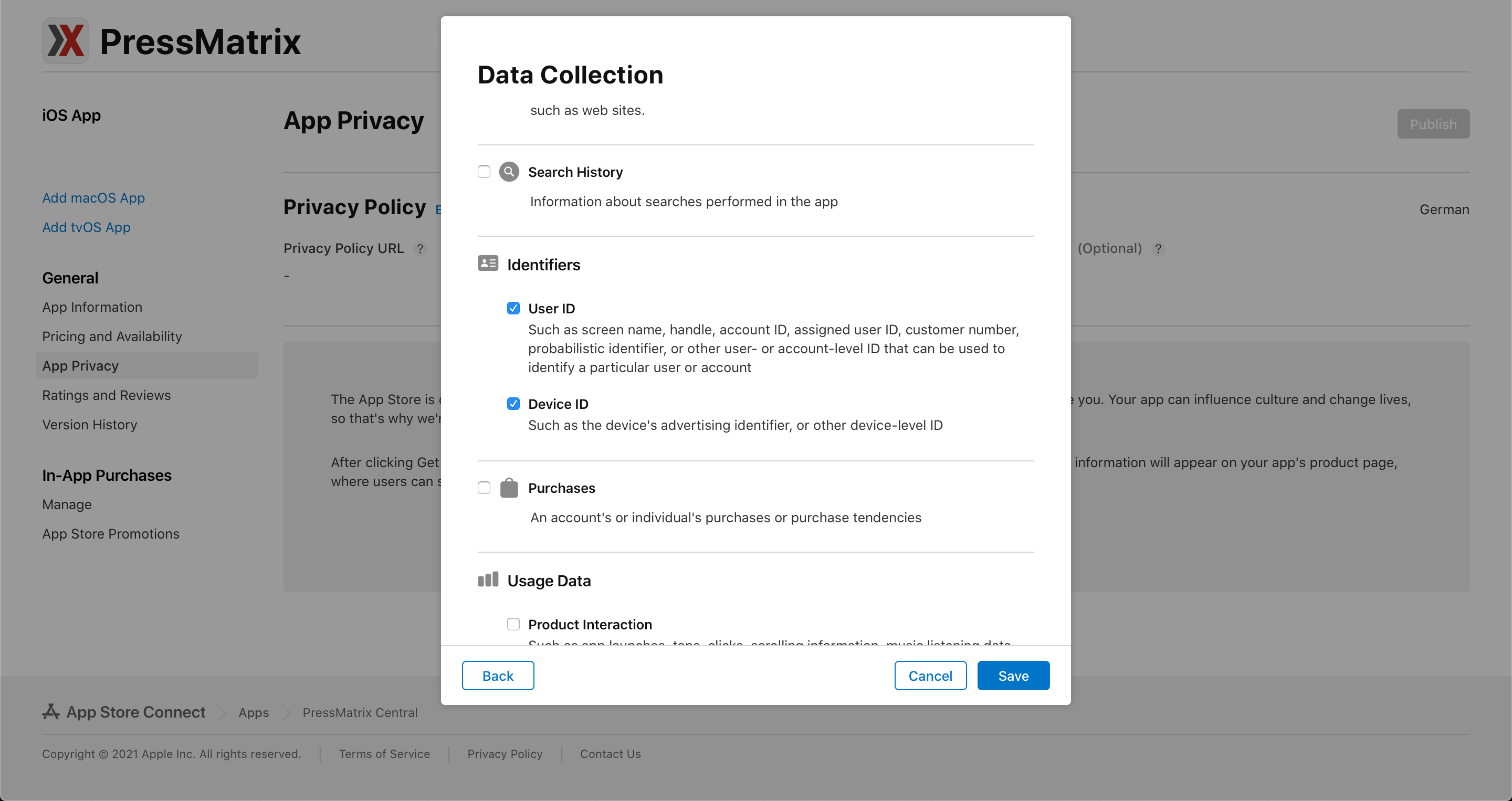 4. In the next step, edit the four data types that you have just defined. To do this, please set the checkmarks as indicated below: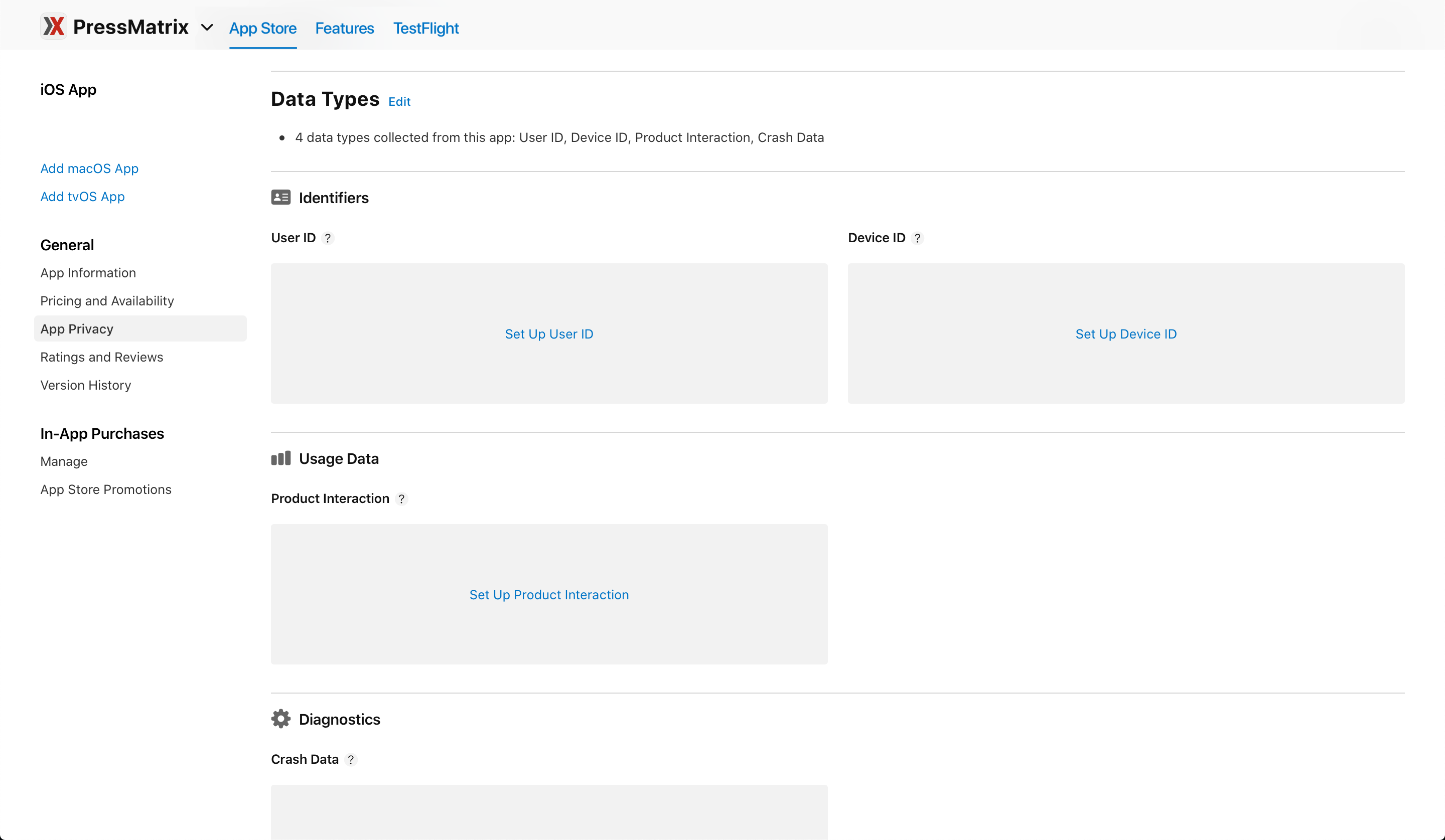 5. User-ID: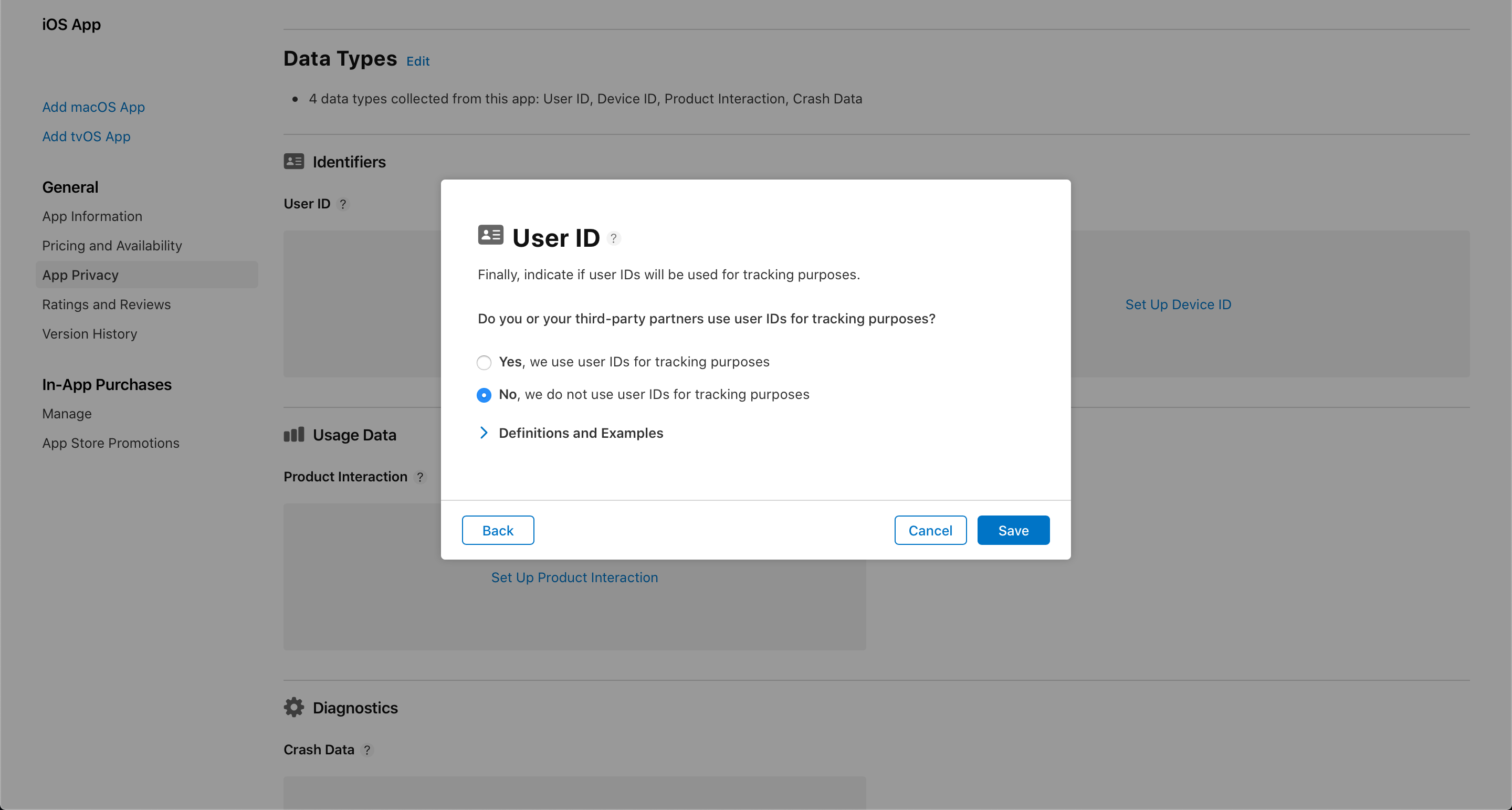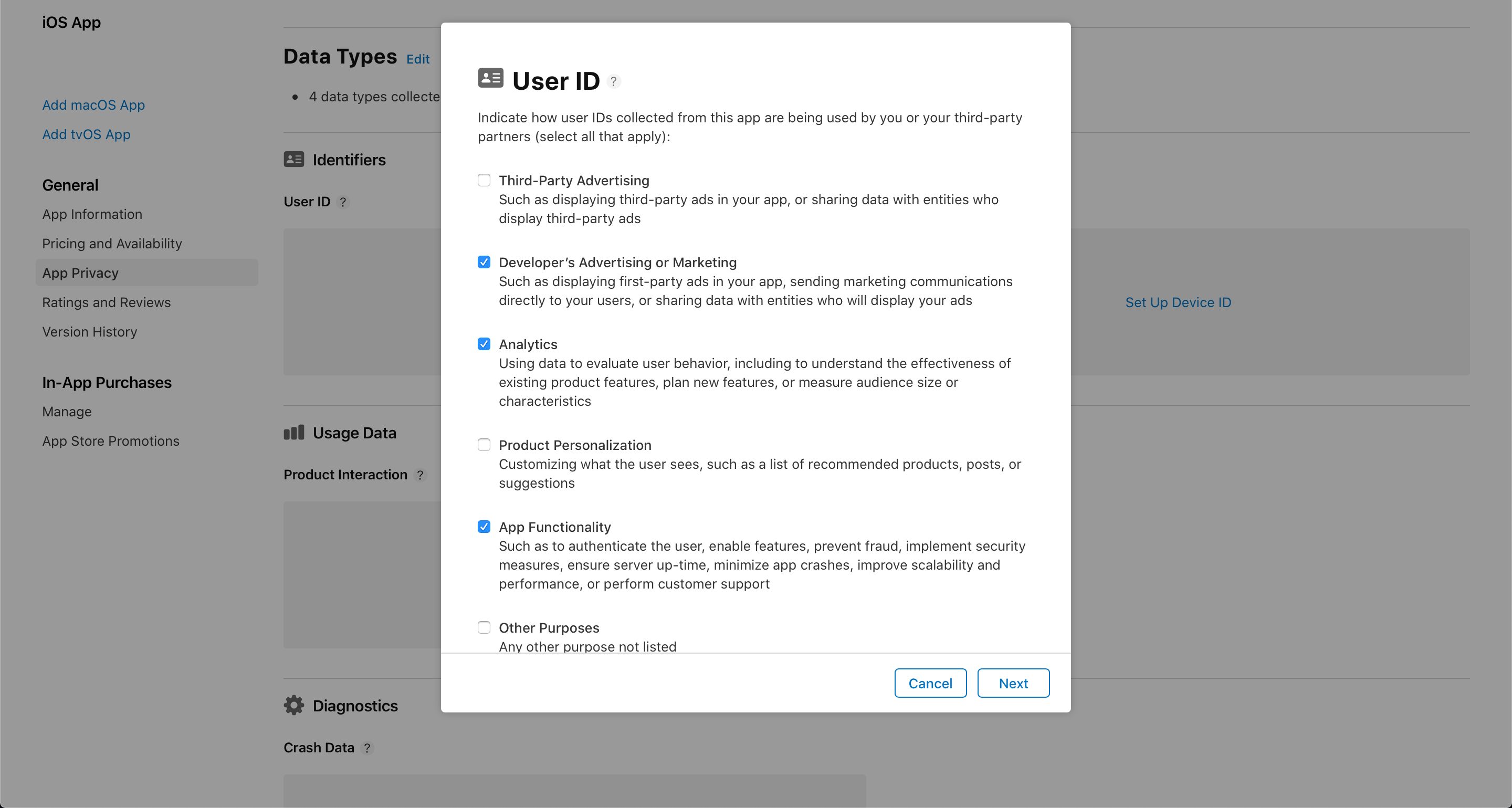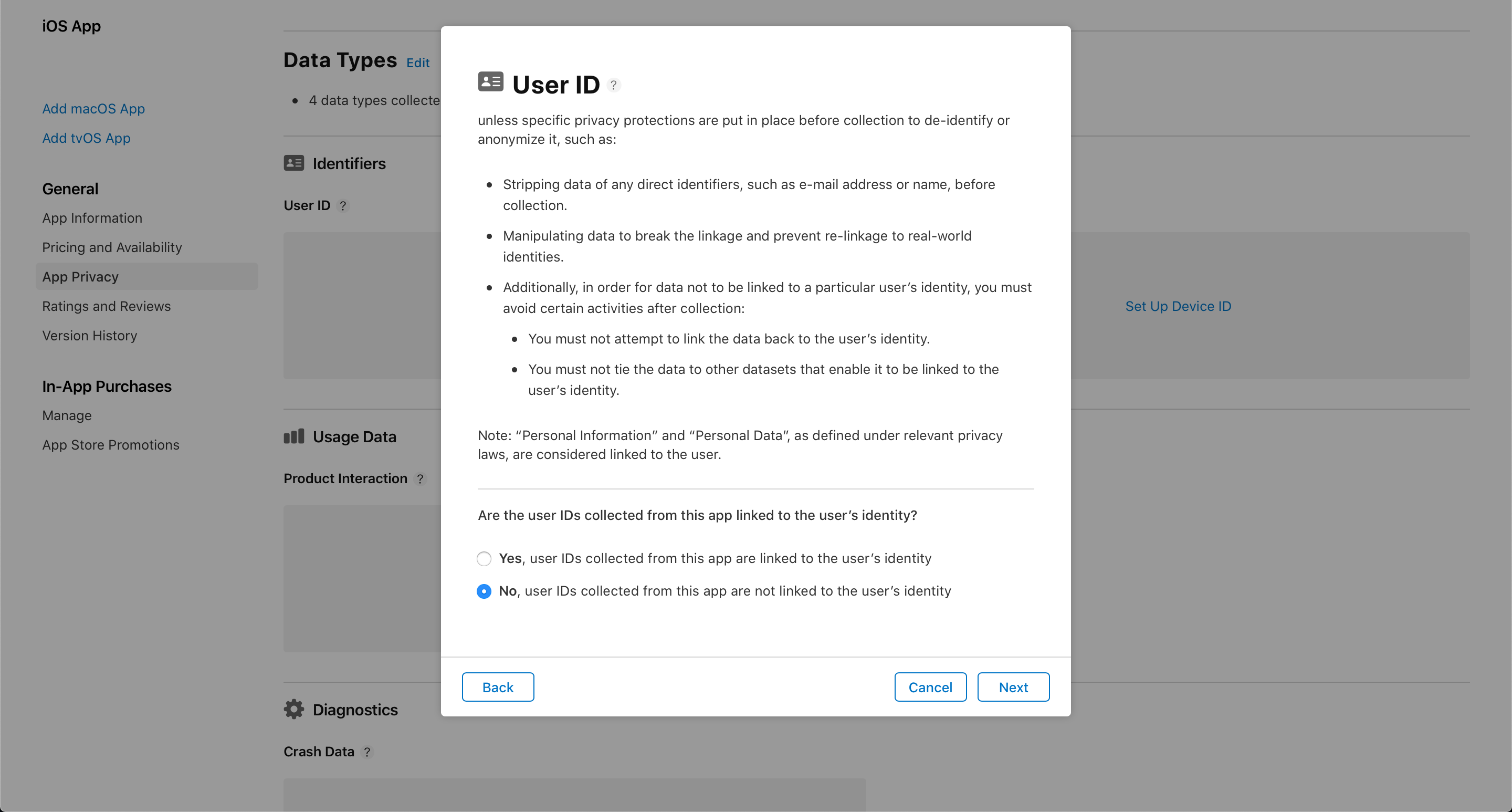 6. Device-ID: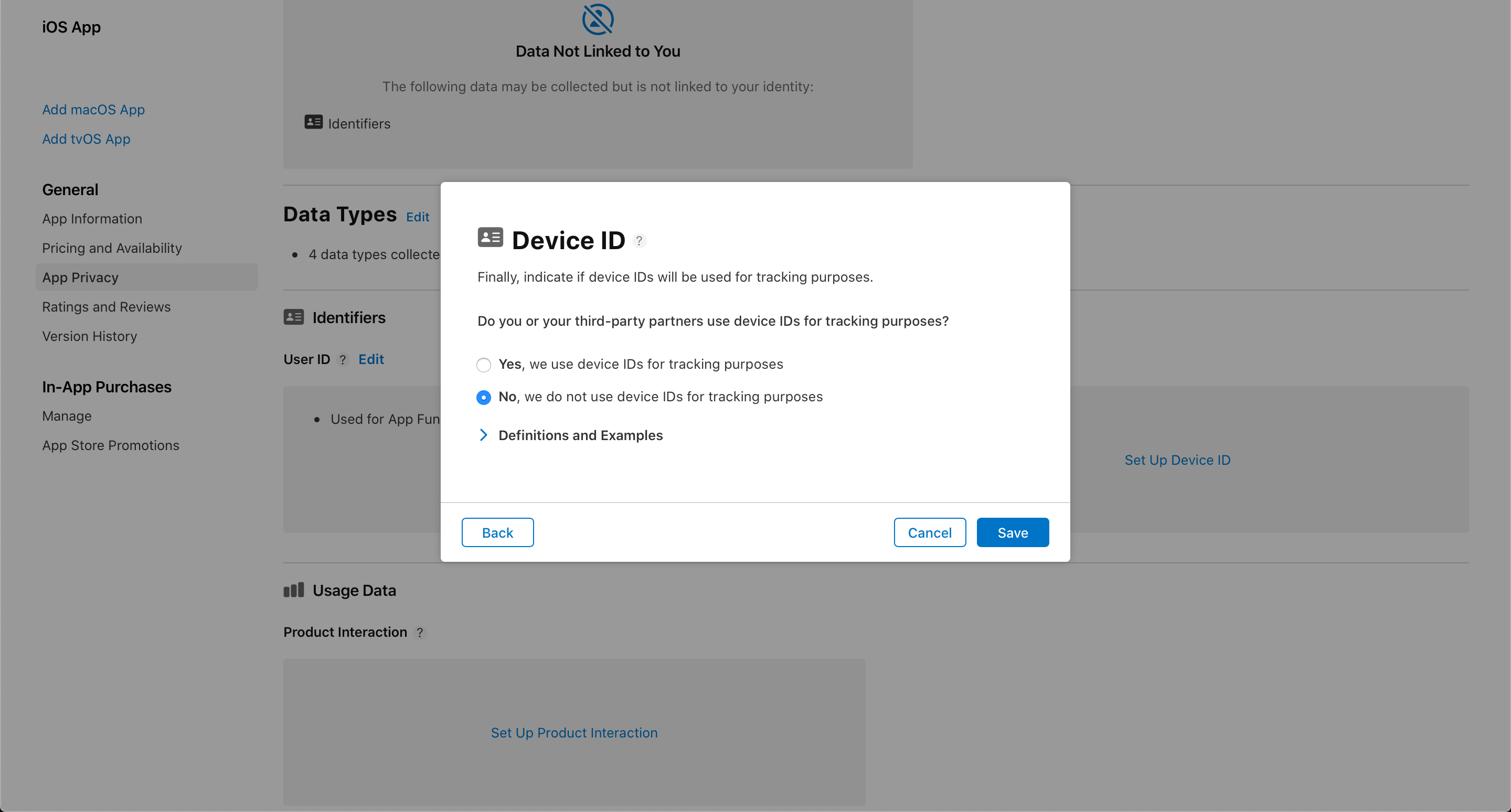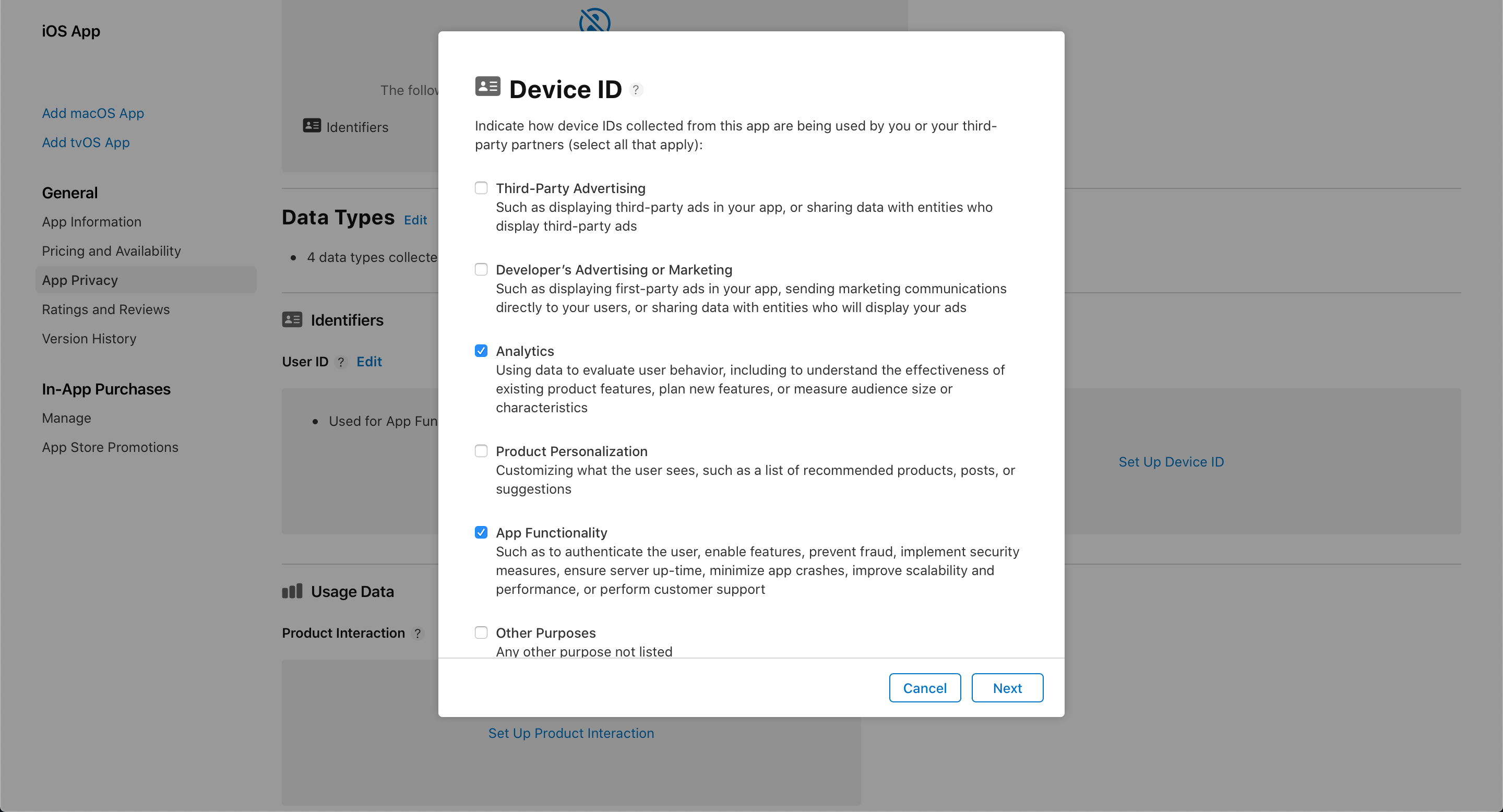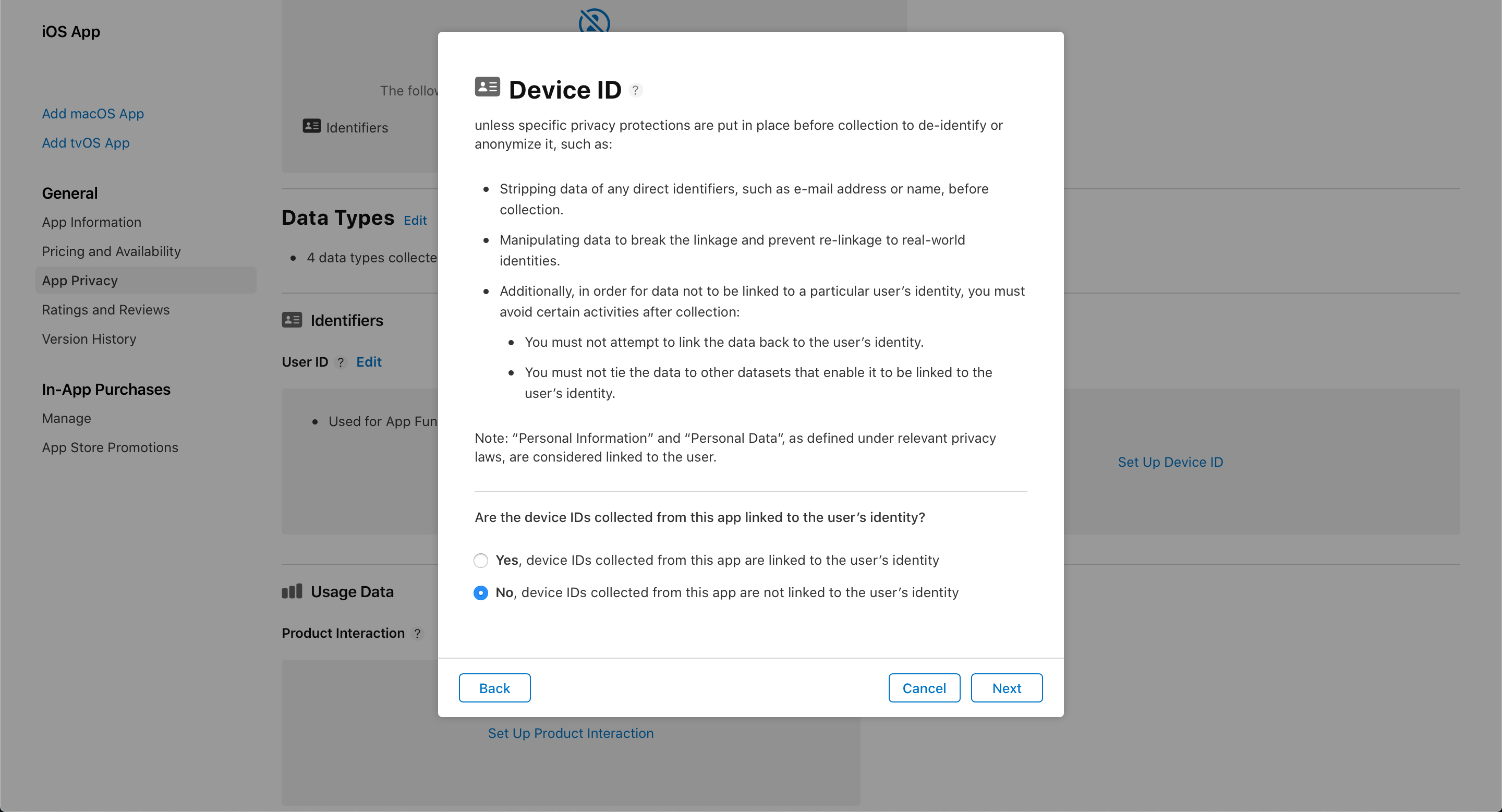 7. Product Interaction: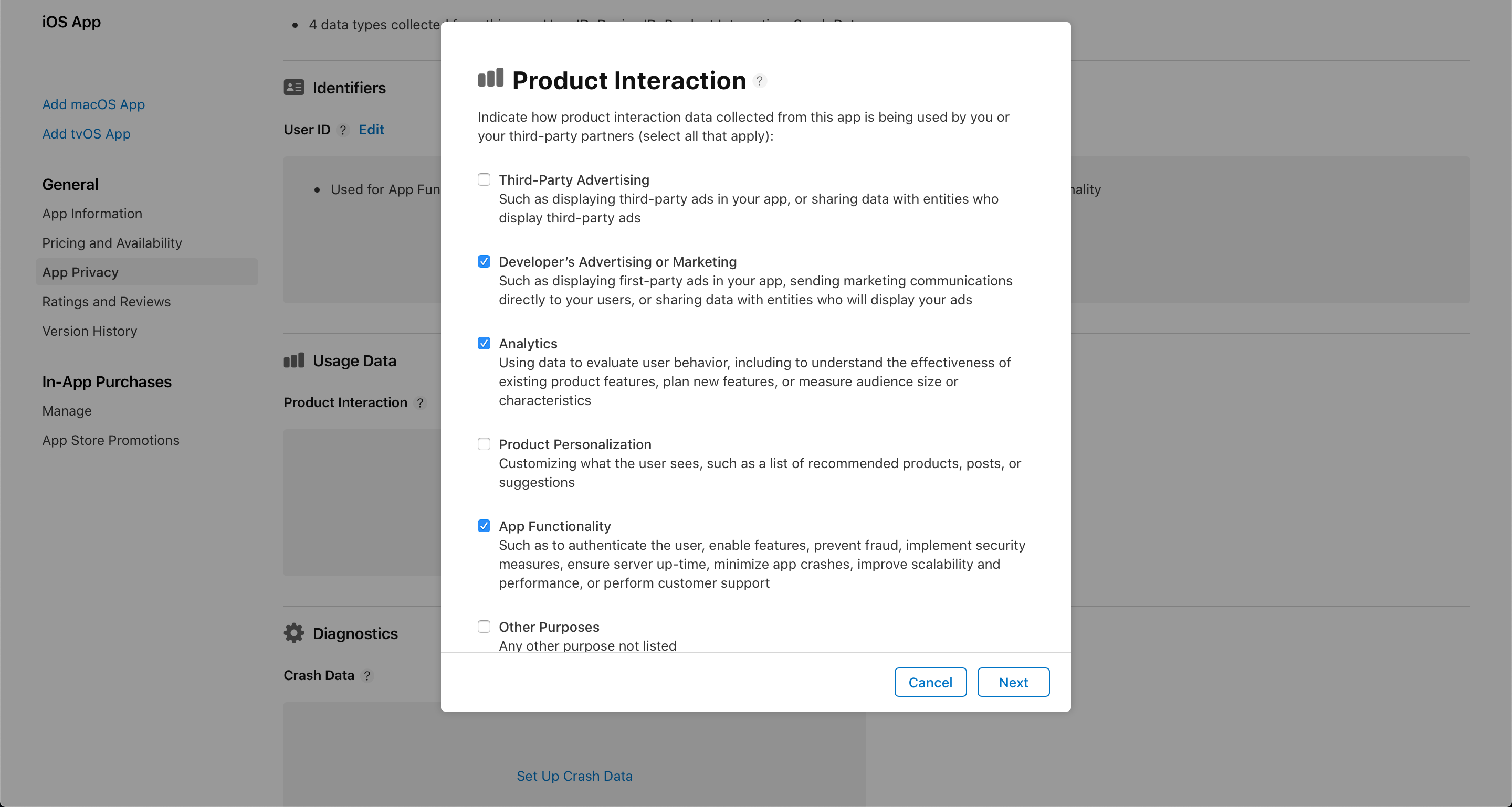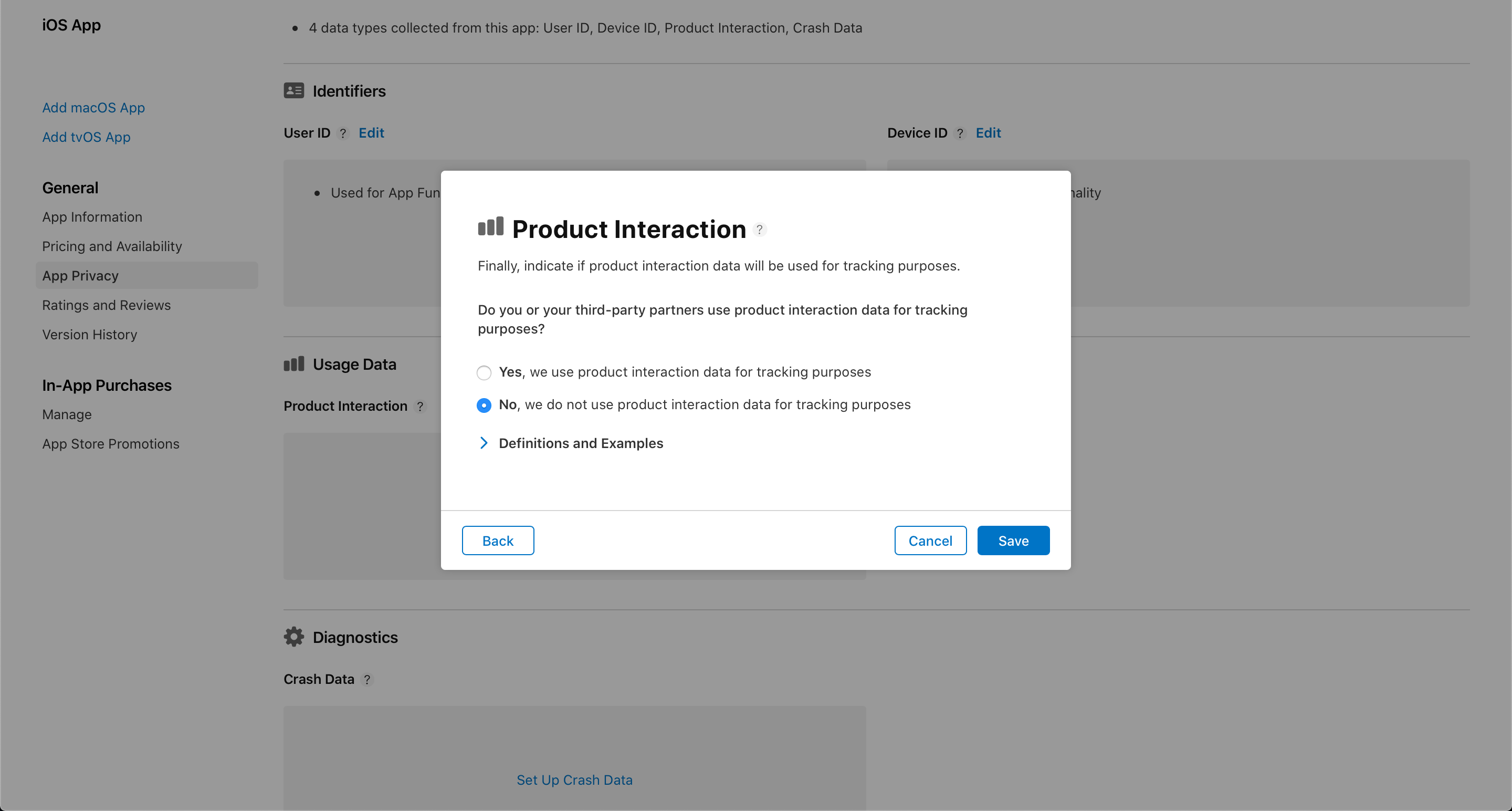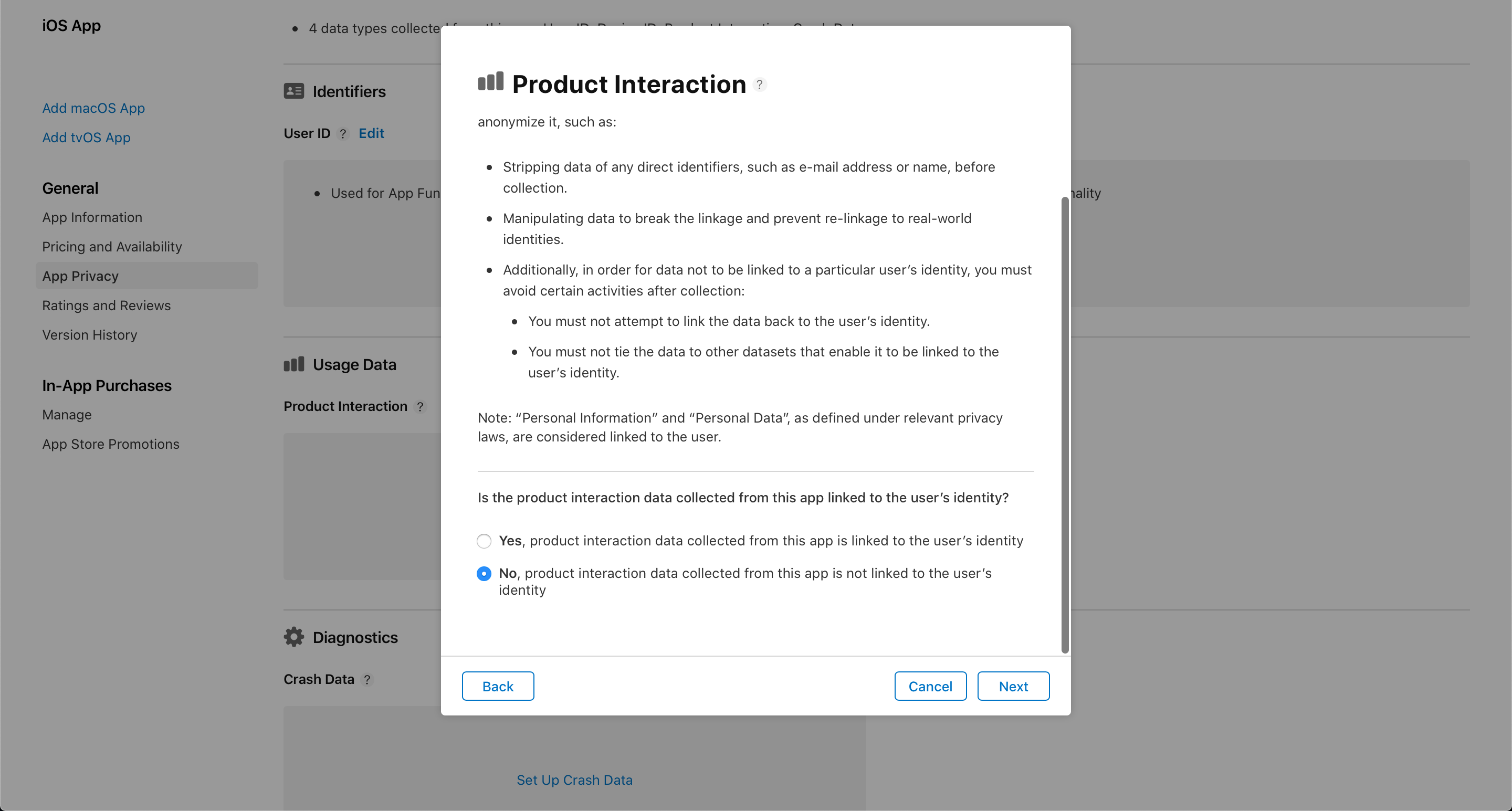 8. Crash Data: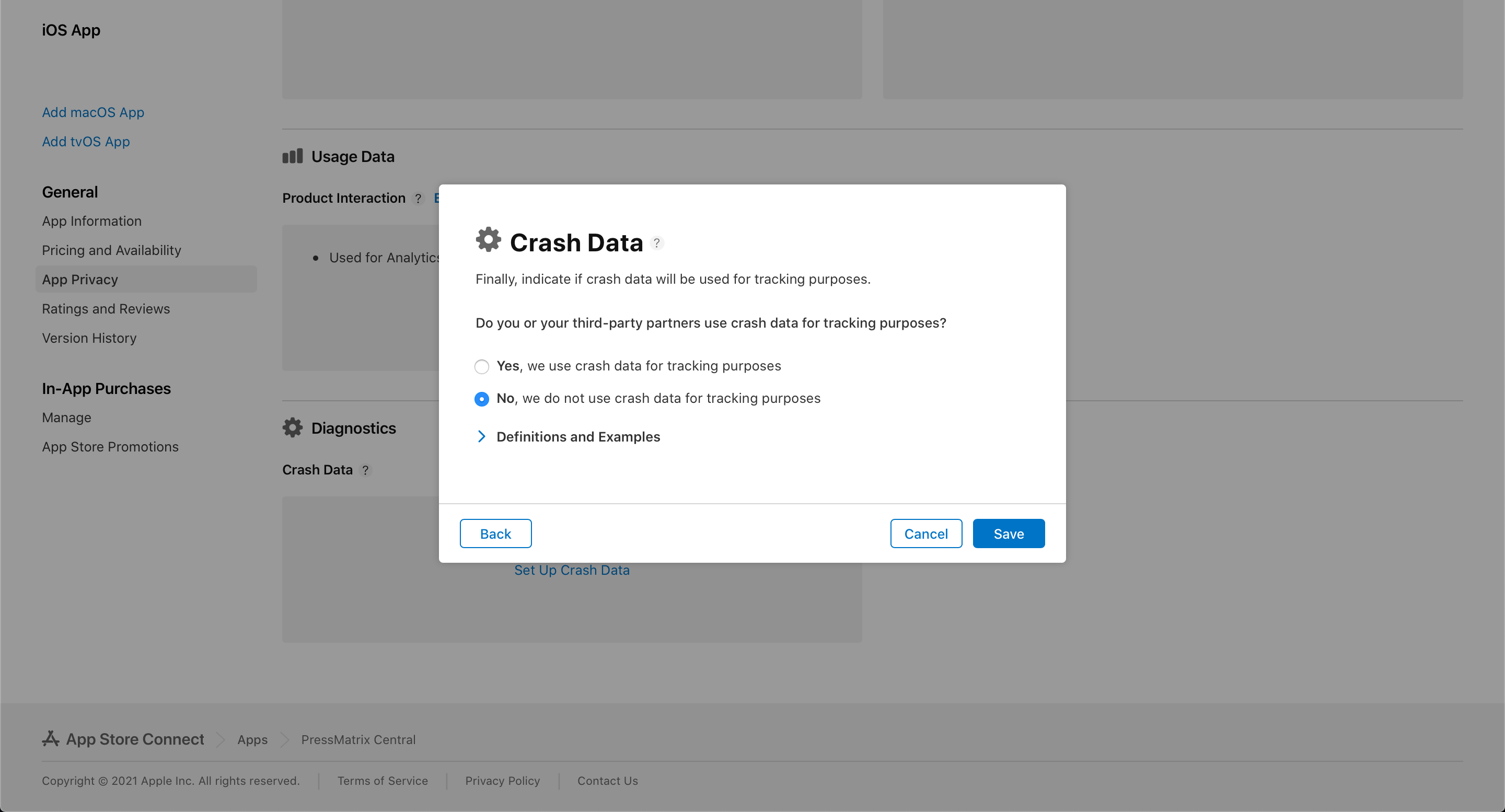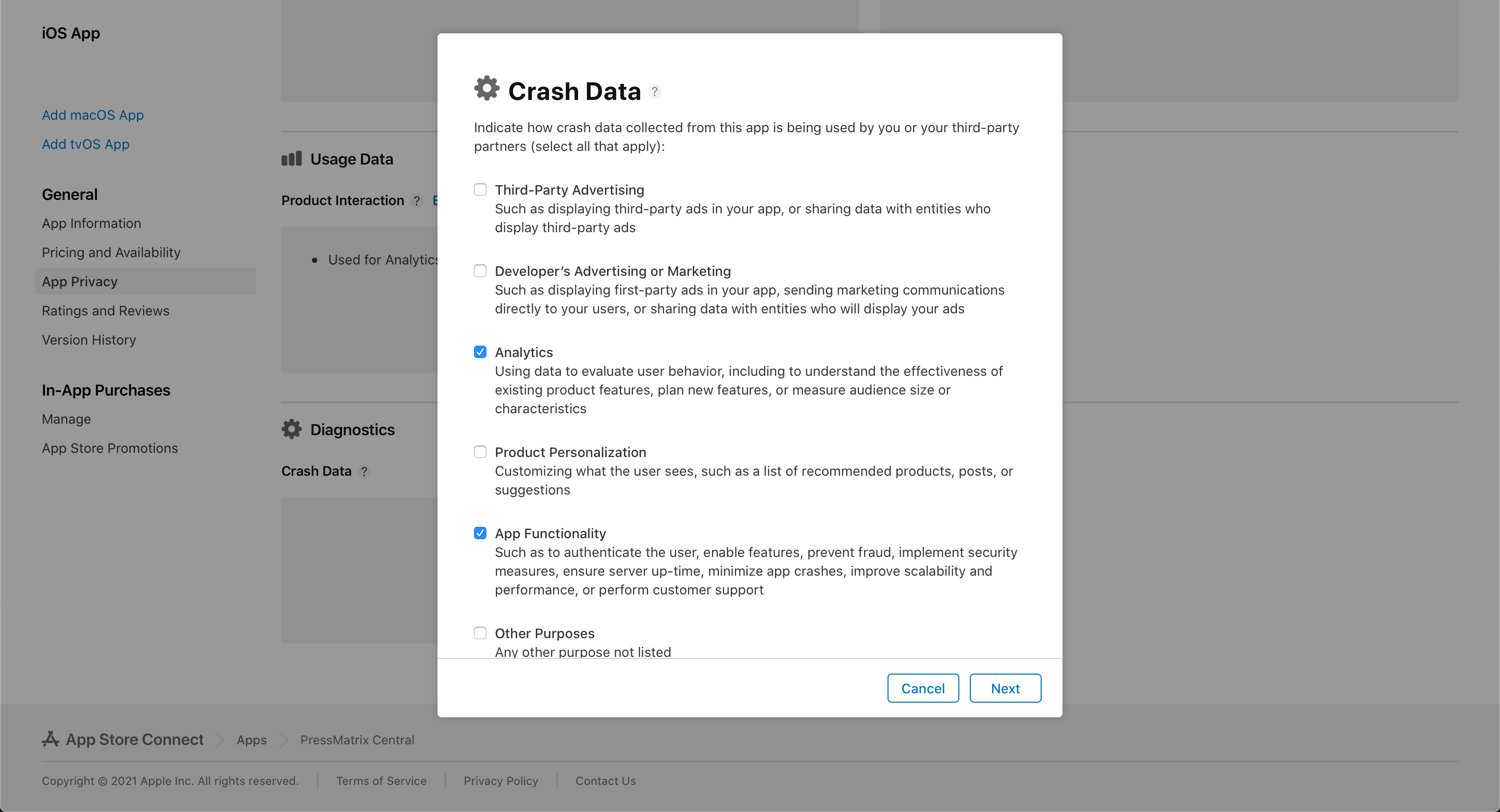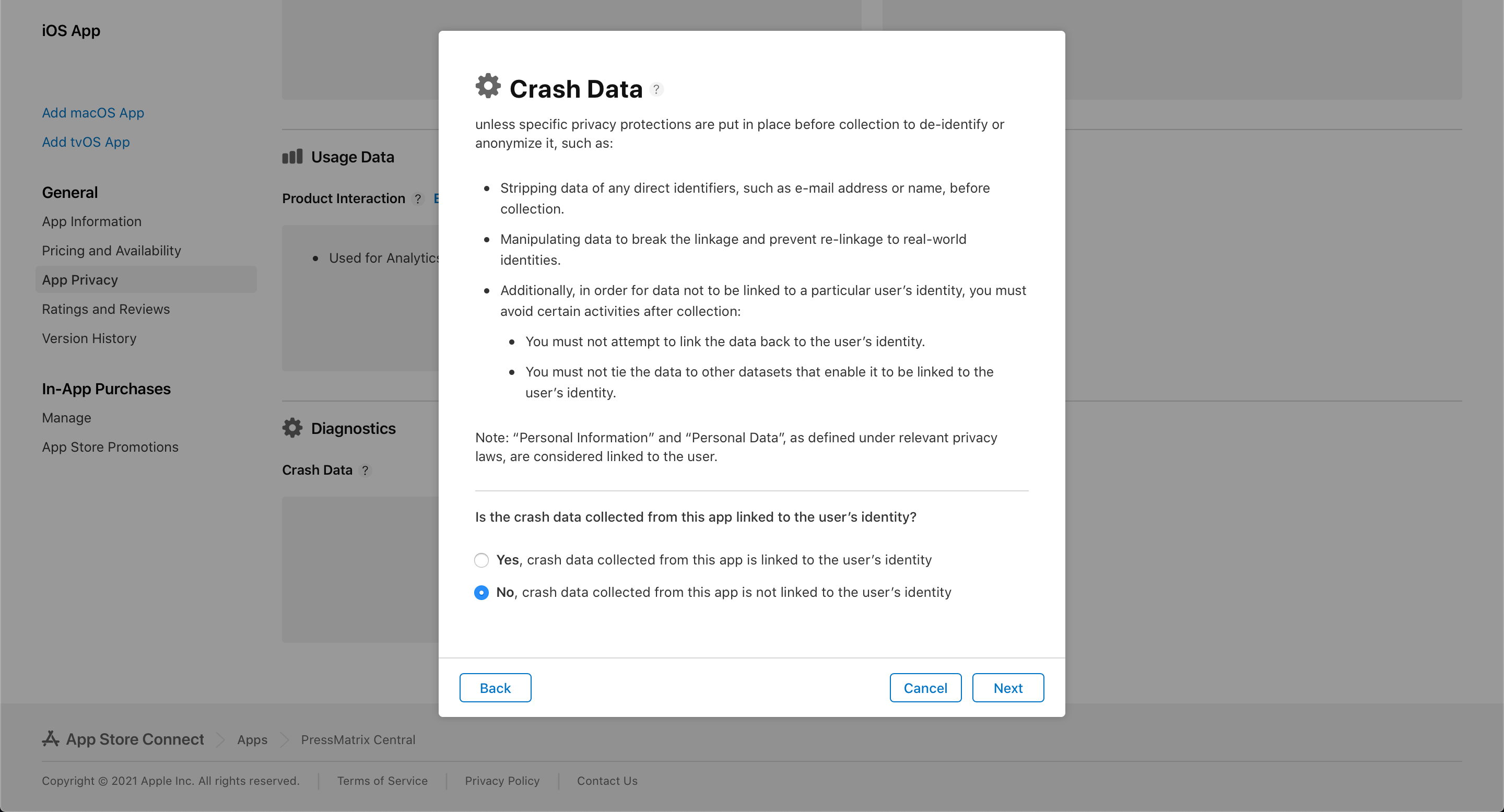 9. When you have ticked all the boxes, click on "Publish" in the top right-hand corner and confirm your entry by clicking on "Publish" again.