Google Play Console: App Content Policy Update
Google has changed its Play Store content policies, adding a new section for apps that market themselves as "news apps"; Google now requires you to specify whether or not your apps are classified as "news apps". This information must be supplied for all apps in your developer account by January 25, 2021. Failure to do so may result in future app updates being blocked. Providing this information allows Google to verify your compliance with the Google News Policy and adherence to the Developer Program Guidelines.
To update your app information, first sign in to your Google Play Console account.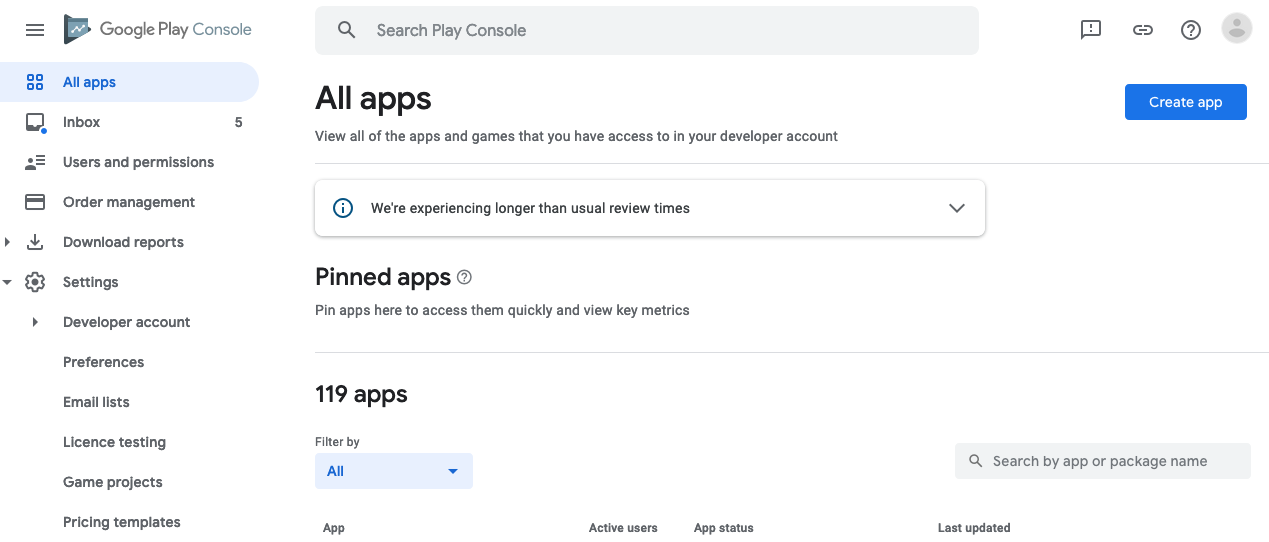 There are two ways to update your app information:
1. Go to your Google Play Console inbox and simply follow the steps described in the message there.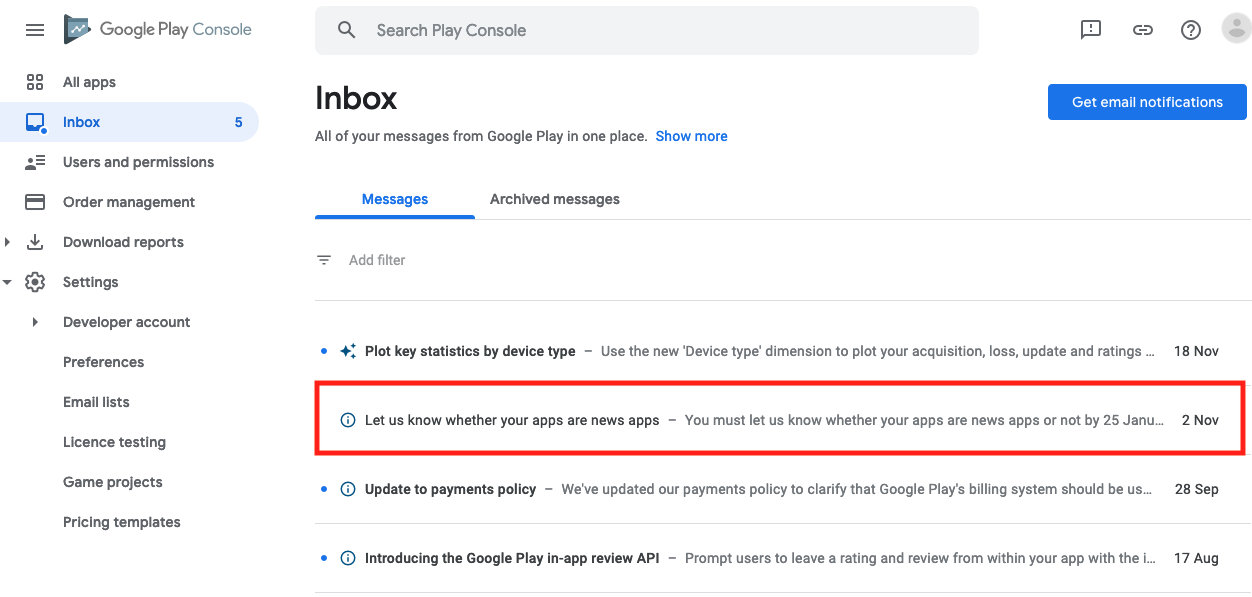 2. From the main menu, go to All apps and select an app accordingly. After clicking on an app, scroll down to the bottom of the menu on the left hand side and click on App content.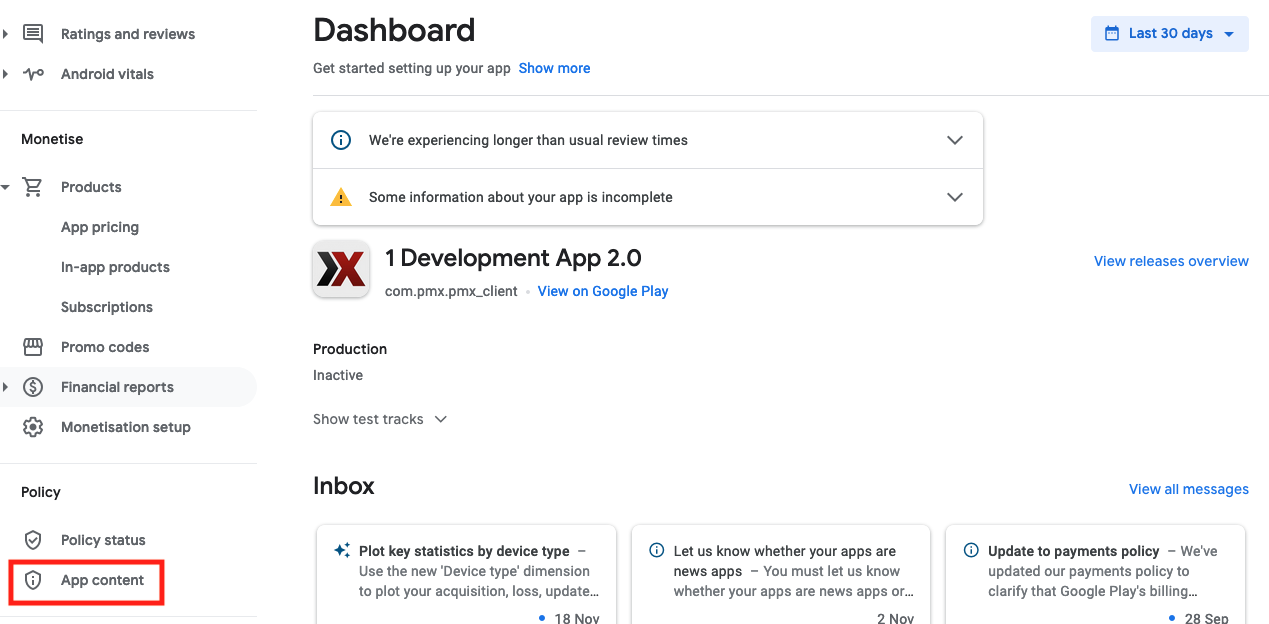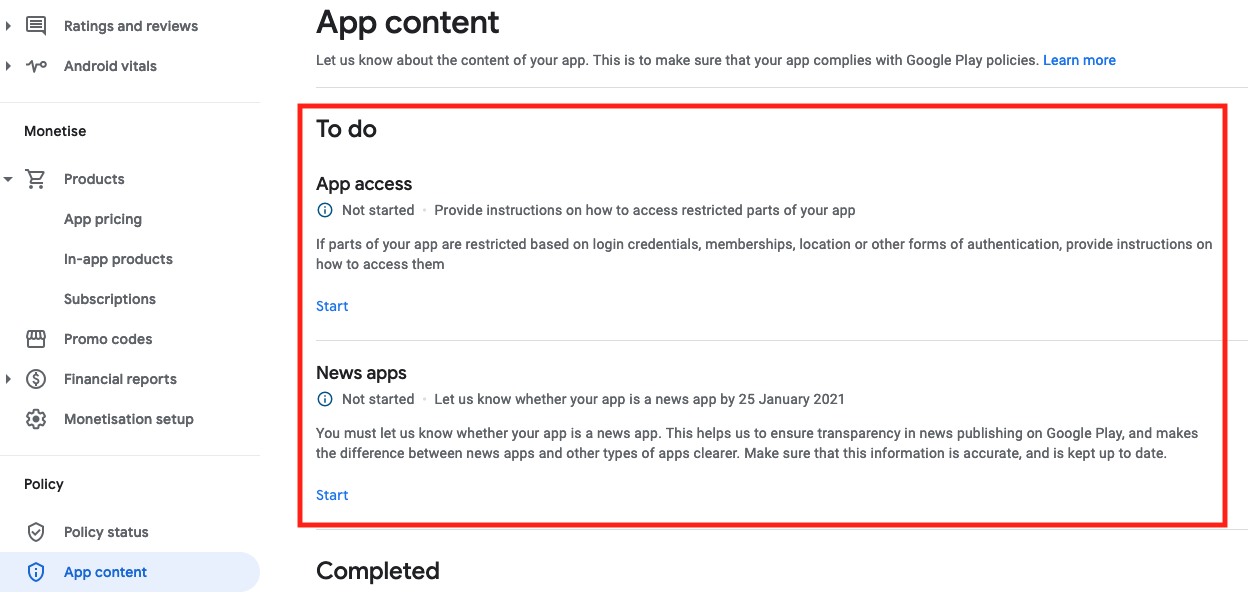 Update app access

Click on Start and then select the option "All functions are available without special access". Then click on save at the bottom right corner of the screen.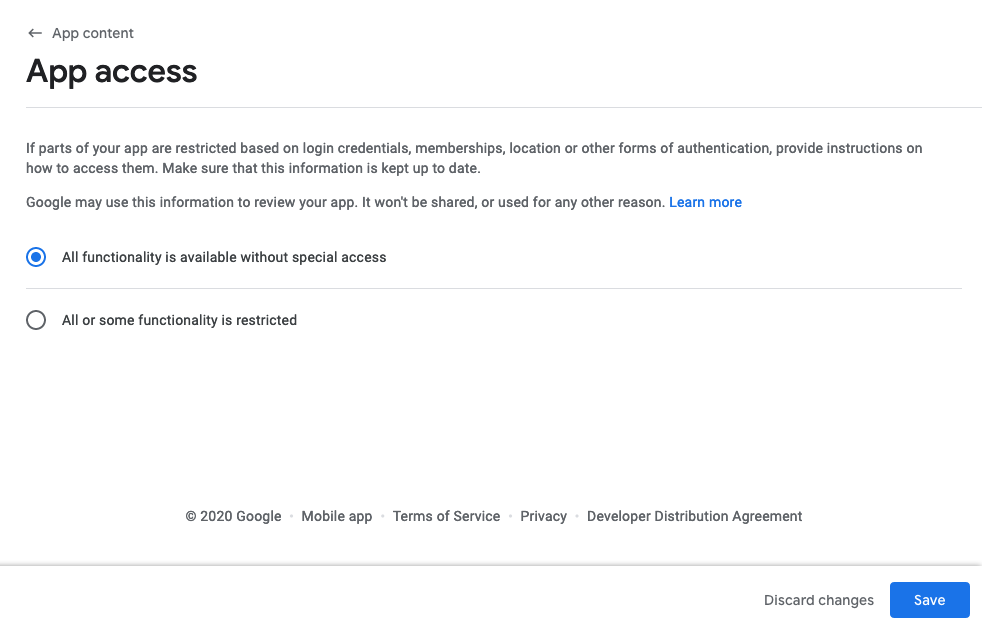 Specify news app status
Click on Start. You can now specify whether or not the app is a "news app". If you click on "No", after saving your changes there is nothing more for you to do. However, if you are running a news app, you must choose "Yes" and supply information to allow the verification of your news publisher credentials, as well as explain how you source your information. Click on "Save" to finish.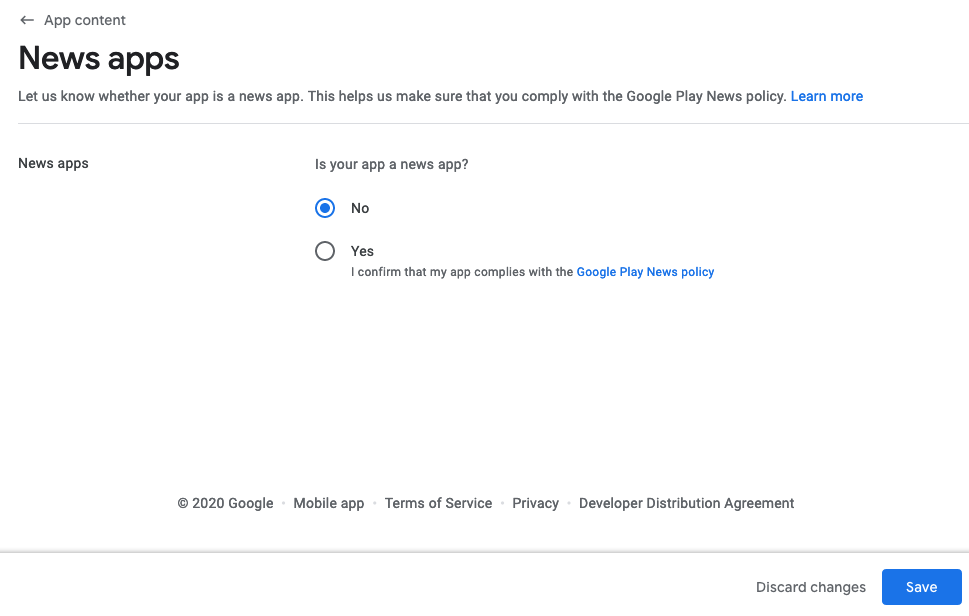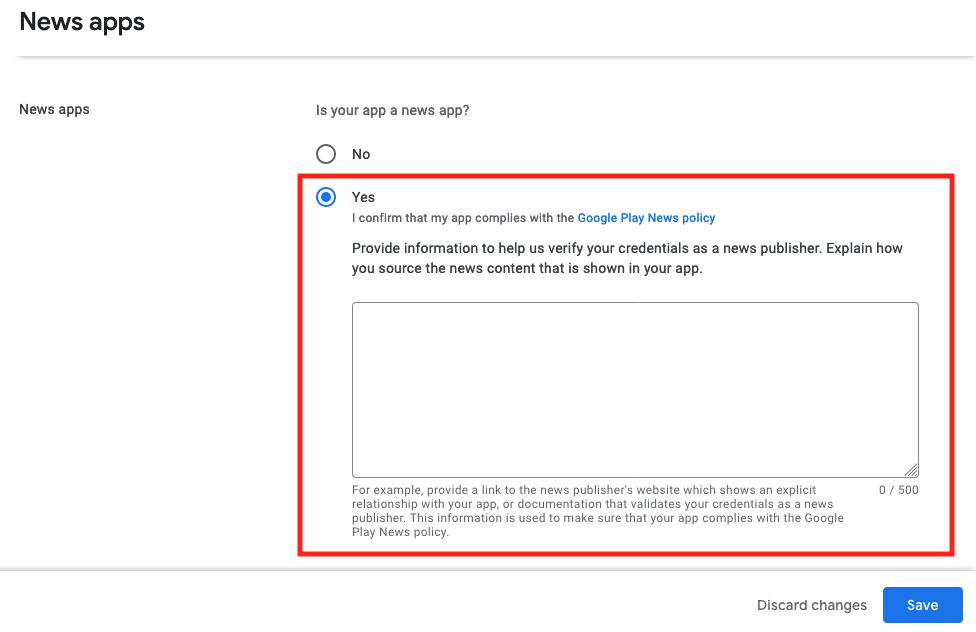 Here you can find the current Developer Program Policy as well as details on the Upcoming changes to news and news-related apps.