General procedure:
• Log in to the Workbench.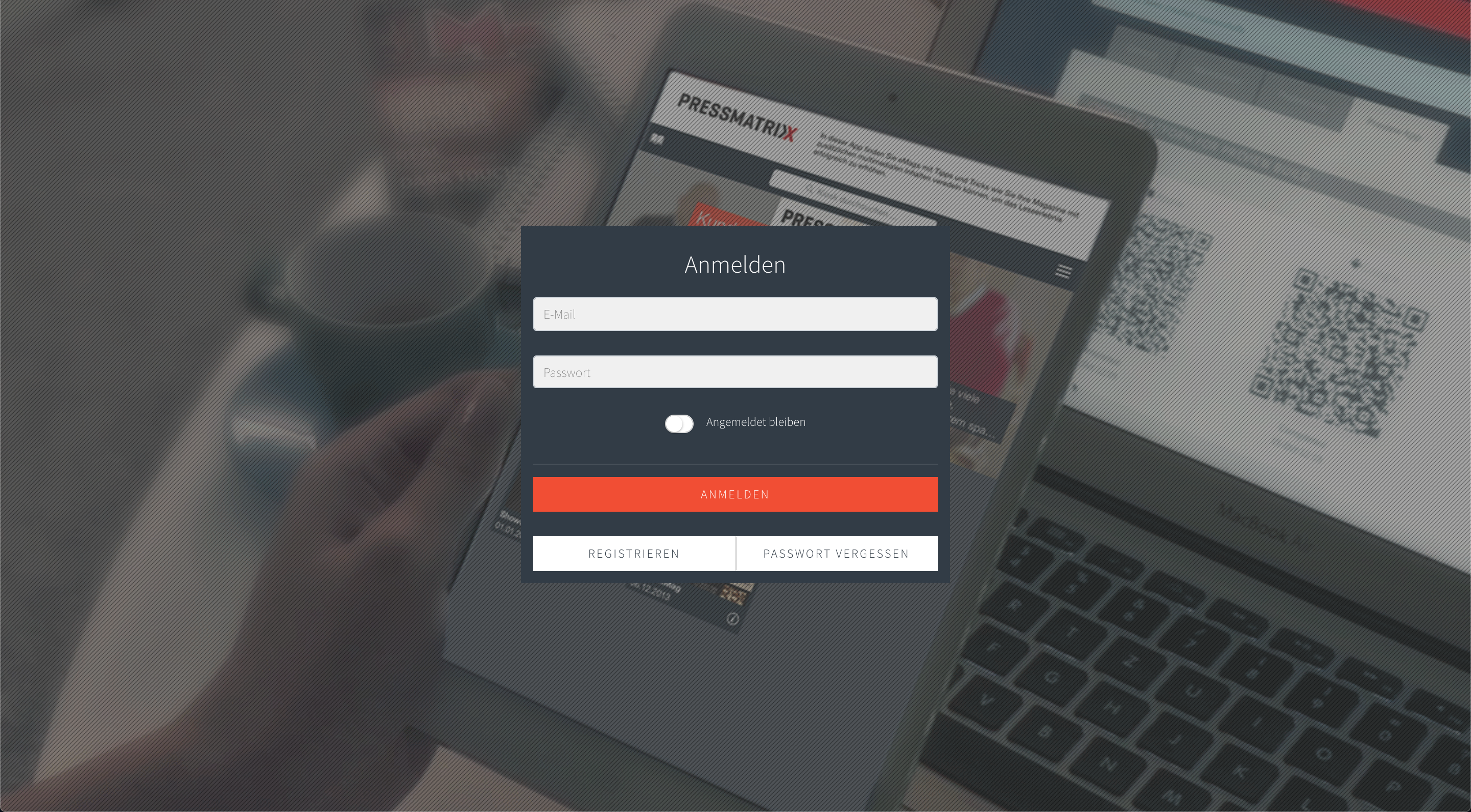 • Select existing publication or create new publication.
Click "New Publication (App) > Create" > Fill in title and other data > Click "Create".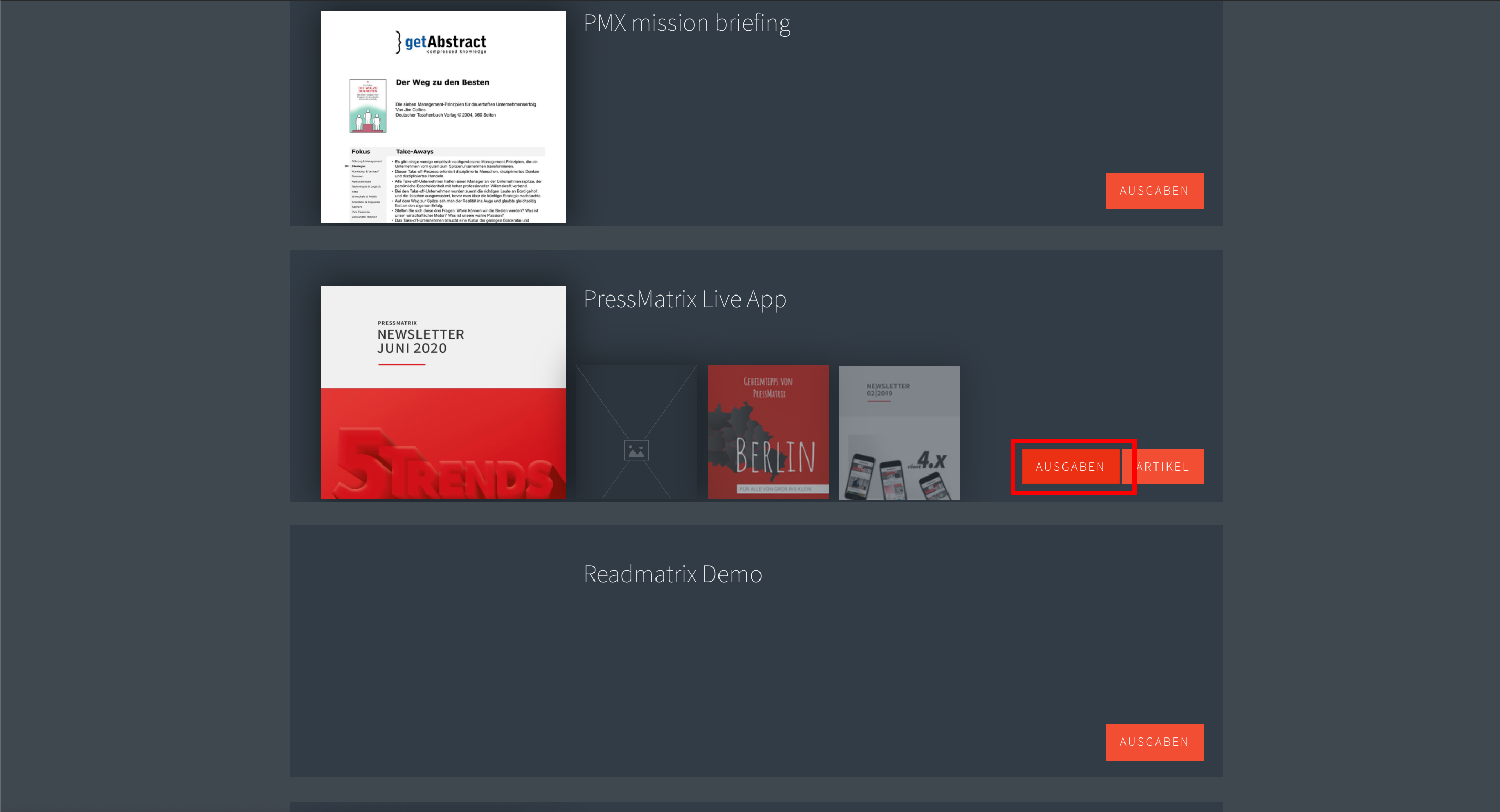 • Then click on "Publication" and either edit an existing publication or create a new publication to edit.
Click on "Create Publication" > "New" > Fill in title and other data > "Create" click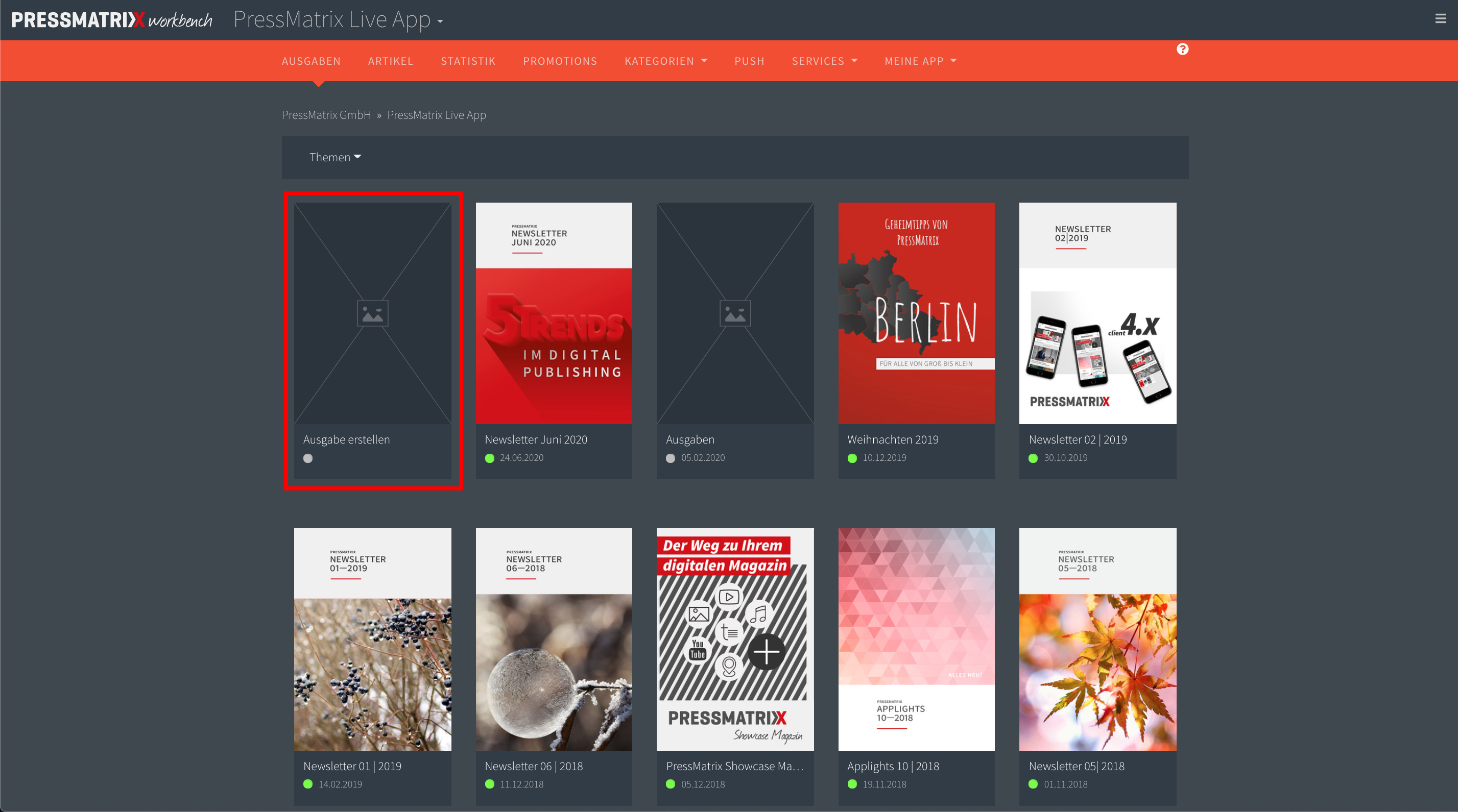 • Then click on "Enrich" to edit the output.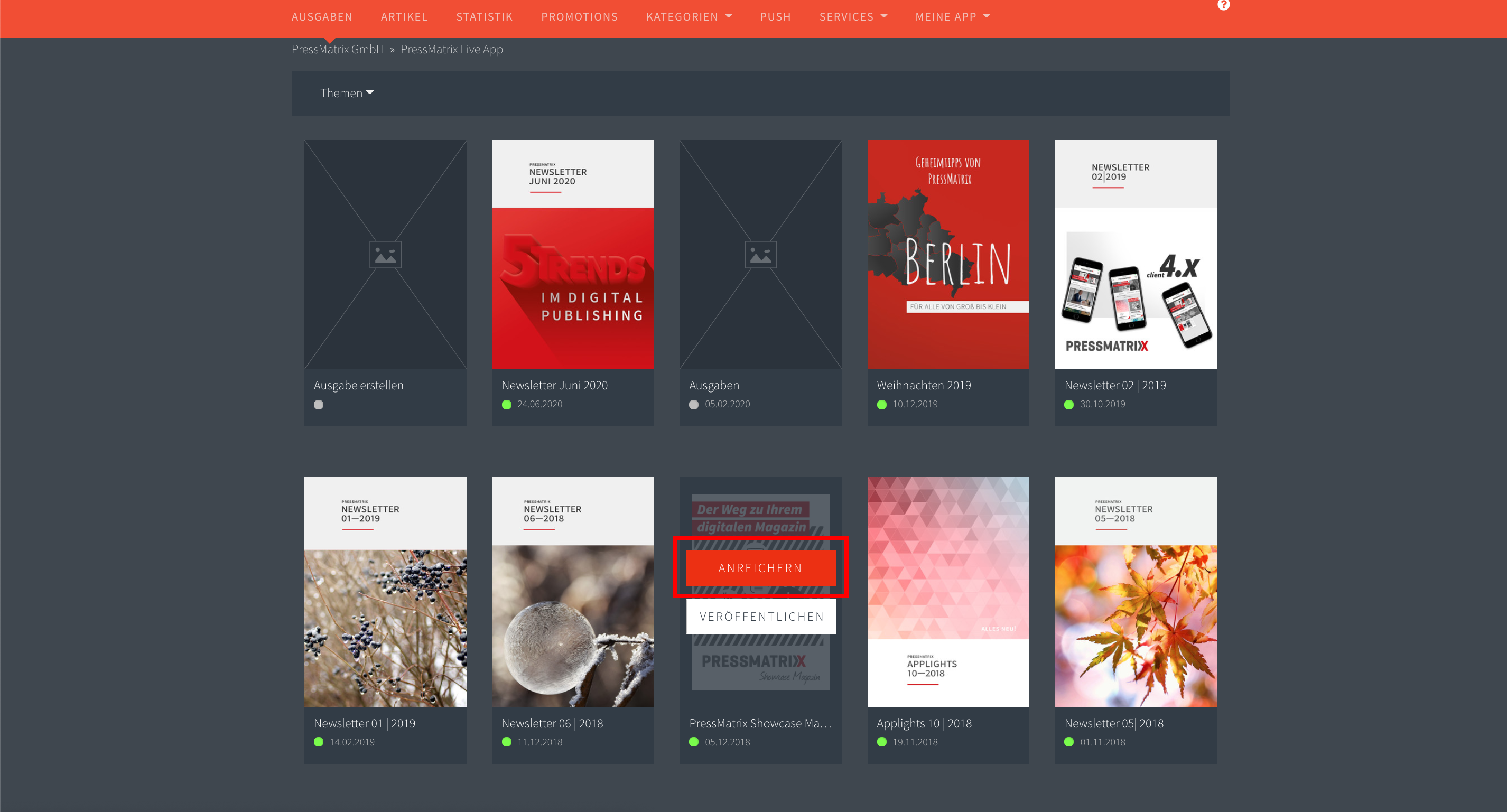 Now there are several ways to manage and edit the output:

Under "Manage Pages": add pages (upload PDF), sort (drag & drop), delete (click on "X"), replace (click on corresponding page and upload new PDF) or copy (select output, pages and position).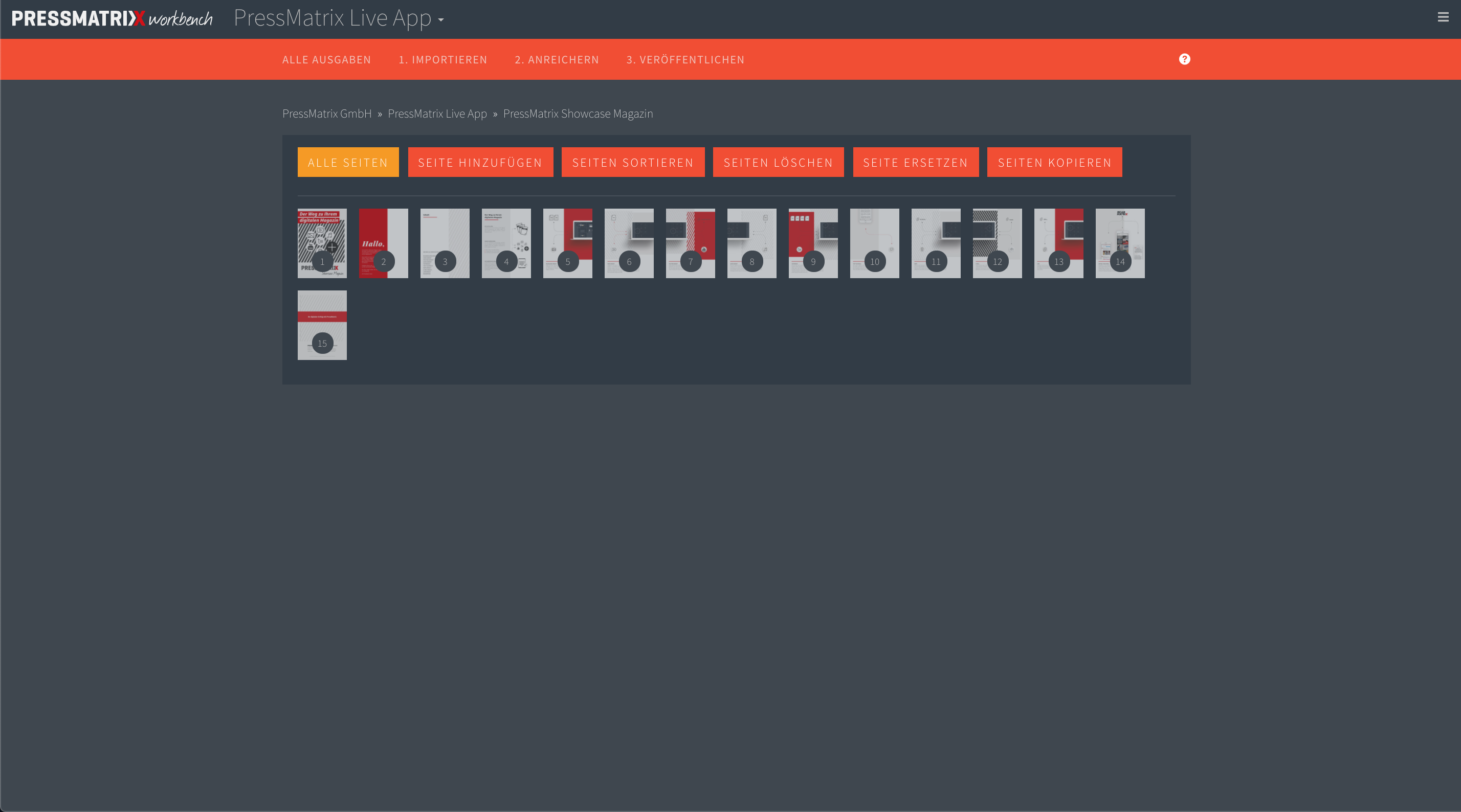 "Edit": Drag the widget field with the left mouse button pressed to the desired clickable size. The widget menu opens from which you can select the desired widget. Afterwards you have the possibility to set a widget button by clicking on the "+" in the upper left corner of the widget menu. You can also position it differently if necessary. On the end device, however, the clickable zone wraps itself exclusively around the button as you move it.








Widgets:

In Pegasus Workbench you have the possibility to enrich your publications for your app and the browserclient with widgets. However, some enrichments are not displayed in the browser client for technical reasons.

Text

Text widgets are imported when the PDF file is uploaded. They can be deactivated in the issue overview under "Publication" of the respective issue and reactivated as desired.
However, you can also bring in additional text zones, for example, to display additional information.

Image
Upload images to be able to display them in the image gallery. You have the possibility, for example, to exchange individual images that have already been imported and to insert a caption.

Widget Creator (Image Gallery)
In our Widget Creator you can create your image gallery and add caption and description of individual images in it, as well as customize backgrounds by color.

Link
Using the link widget allows you to link ads, among other things. Please make sure that the URL is complete. The prefix "https://" is required for saving.

Page Link
With the page link you link your table of contents. When tapped, the reader reaches the target page you selected for this issue or for another issue.

Email
After inserting the e-mail address, the installed e-mail program will open on the terminal device. Thus, you can leave your mail contact and allow your readers to contact you by e-mail.

Audio
Upload an audio file with this widget, which the reader can play when tapping the widget.

Codec: AAC Stereo
Bitrate: 160kbps
Max. 30 MB

Video
Upload a video file with this widget, which the reader can play when tapping the widget.

Format: MP4
Codec: H.264
Optimal frame rate: 29.97fps (NTSC)
Max. 150 MB

The video appears in the zone size you choose. A large 16:9 format across the entire width of the page is recommended. Since the zone is not clickable in this case, you can set it using other widgets. A button is required to be able to start/stop the video. It must be set outside the video widget.

Youtube
Setting a YouTube link. The button appears with YouTube logo.

Map (Google Maps)
With this widget you have the possibility to open for example the publisher's address or event addresses with Google Maps.

HTML 5
Here you can upload a ZIP file to display your own HTML code. For more information please contact our service team.

Remote Image
The Remote Image Widget allows you to display self-hosted images remotely via URL.

Remote Video
Remote Video Widget lets you view self-hosted videos remotely via URL.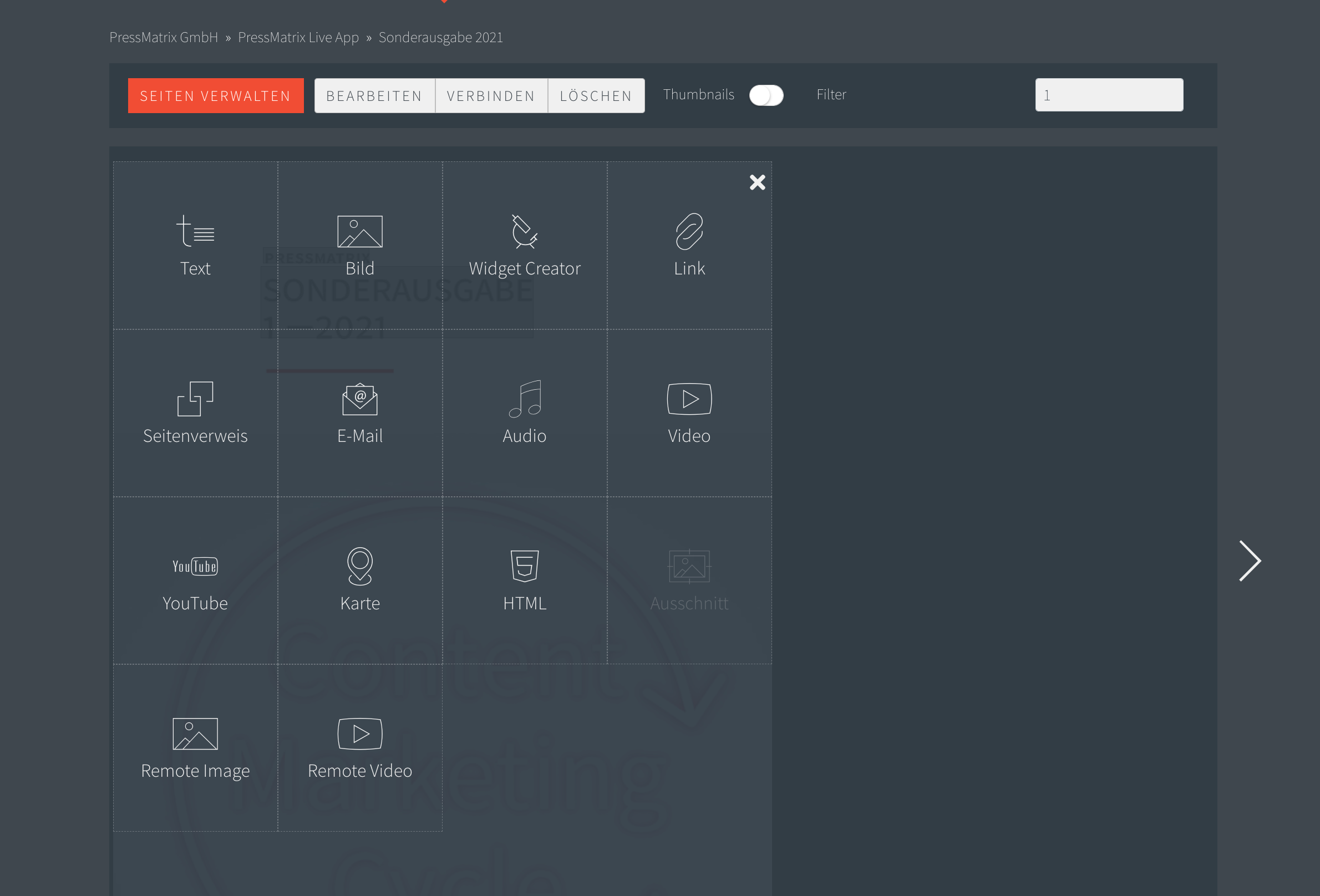 "Connect": Here, text widgets can be connected to each other in order to display them in the app in reading mode in a uniform and summarized manner.

"Delete": Here individual elements (text, images, links, widgets) can be deleted or everything visible.

"Thumbnails": All individual pages can be displayed here for an overview.

"Filter": Here only single elements (text, images, links, widgets) can be displayed or hidden.

At the top right, pages can be searched directly by entering the page number.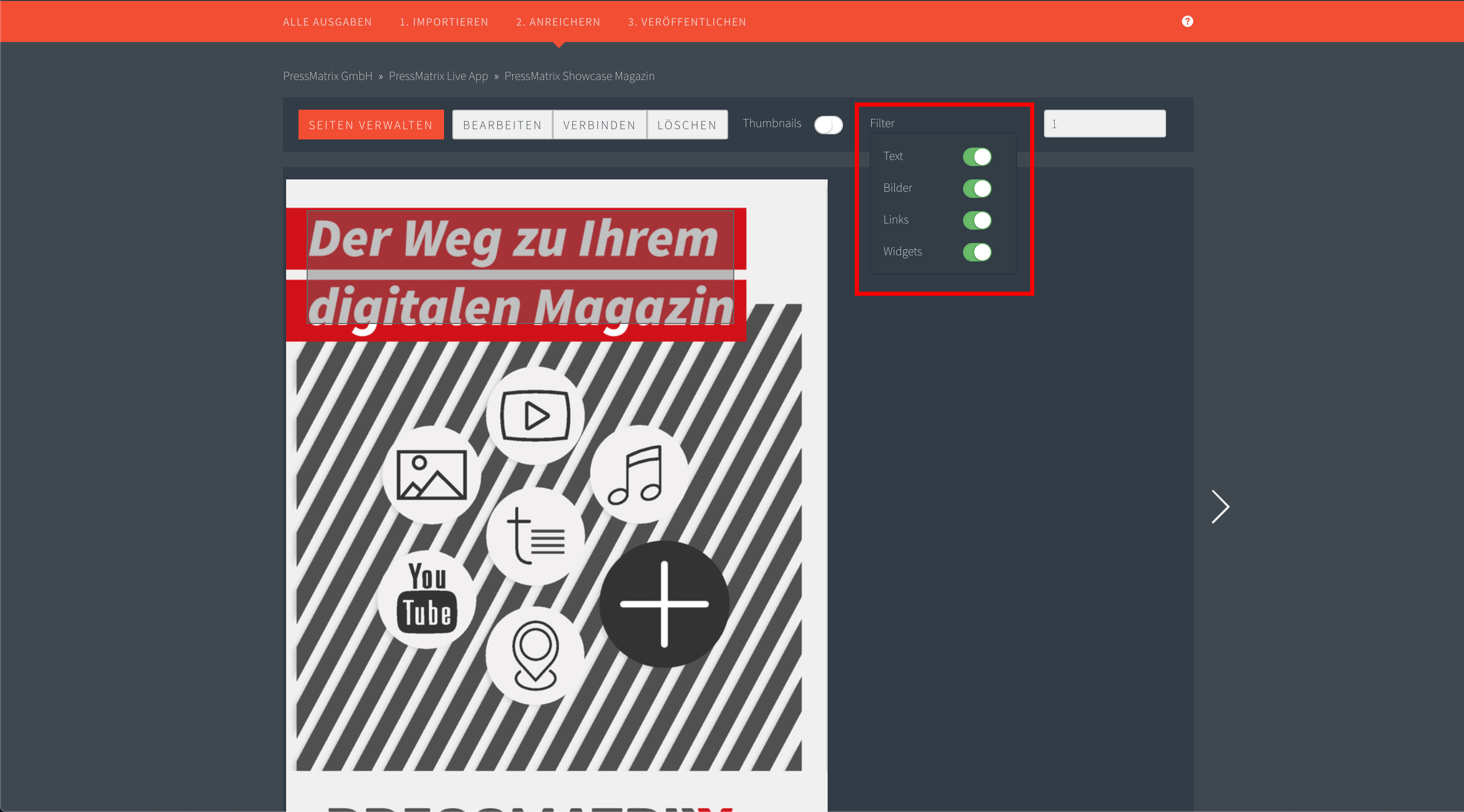 When everything has been enriched, click on "Issues" again and then on the "Categories" tab. Here you can create categories into which the individual issues can be inserted in order to be able to find them more quickly later in the Kiosk app.

To do this, next click on "Create category" > specify name and category and activate "active" > then click on "Create".

Example: Main category "Issues" > subcategory "Year".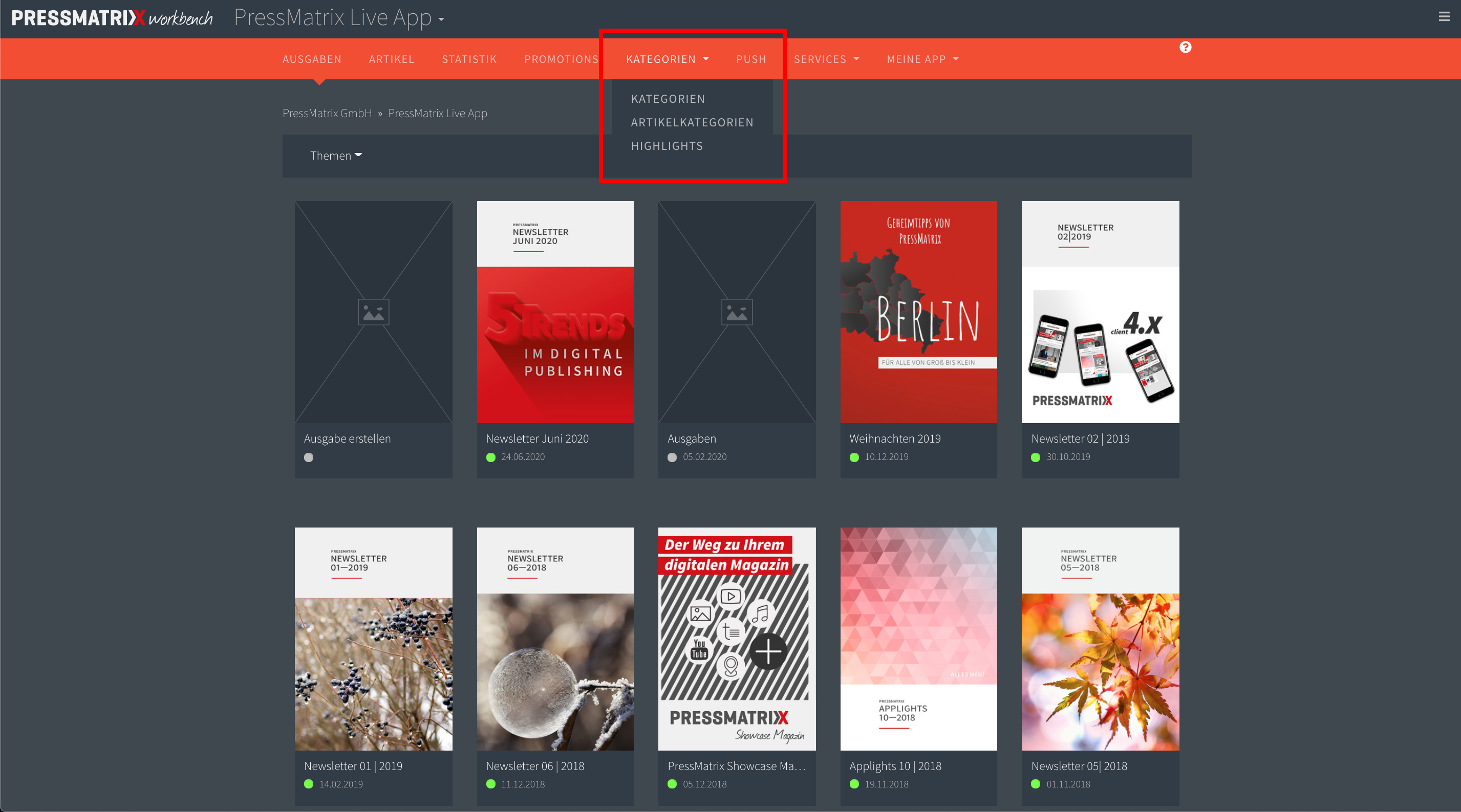 After that, links are created, for example to the homepage, the privacy policy or to Facebook.

To do this, click on "My app" > "Links" > "Create link". Here you enter the title, the URL and a category and then click on "Create".




The last step is to publish the issue. To do this, click on "Issues" and click on "Publish" for the corresponding issue. Here you can see an overview of all metadata and single purchase settings. Here you can also add your issue to a category that you created in the previous steps. If everything fits, click on "Publish" again and the issue will be published. As soon as there is a green dot under the issue in the overview, the issue is public.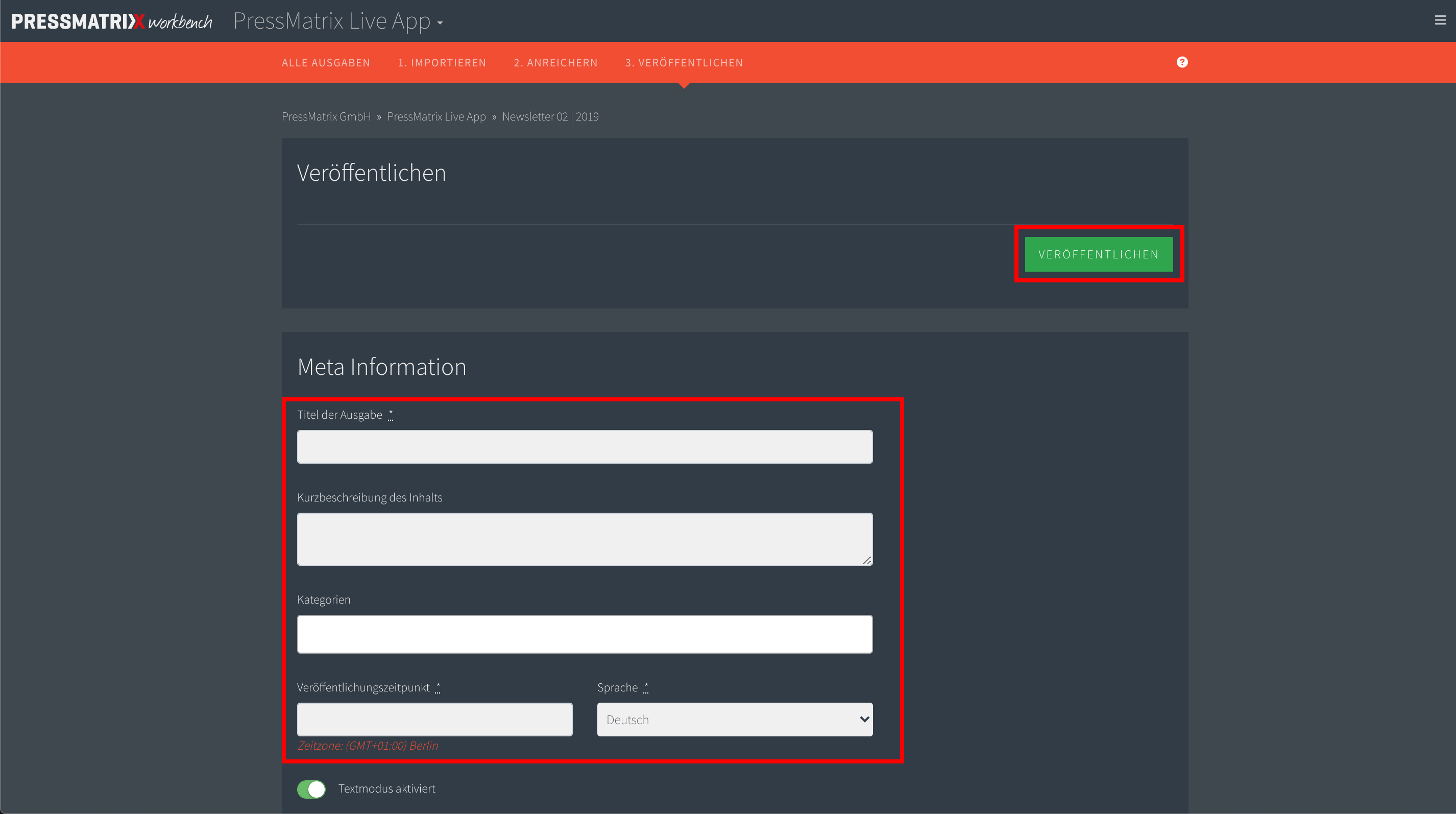 If you edit anything in your output afterwards, you can apply all changes to your content under "Publish".







Magazine editing:
There are usually certain specifications for editing magazines so that they have a consistent appearance.

Depending on the size of the issue and the editing specifications, magazine editing can take anywhere from about 30 minutes to 3 hours.

For all forms of editing, please publish afterwards and check on a terminal device (preview app). If you want to publish the issue only for checking, specify a publication date in the future so that users cannot see it yet.