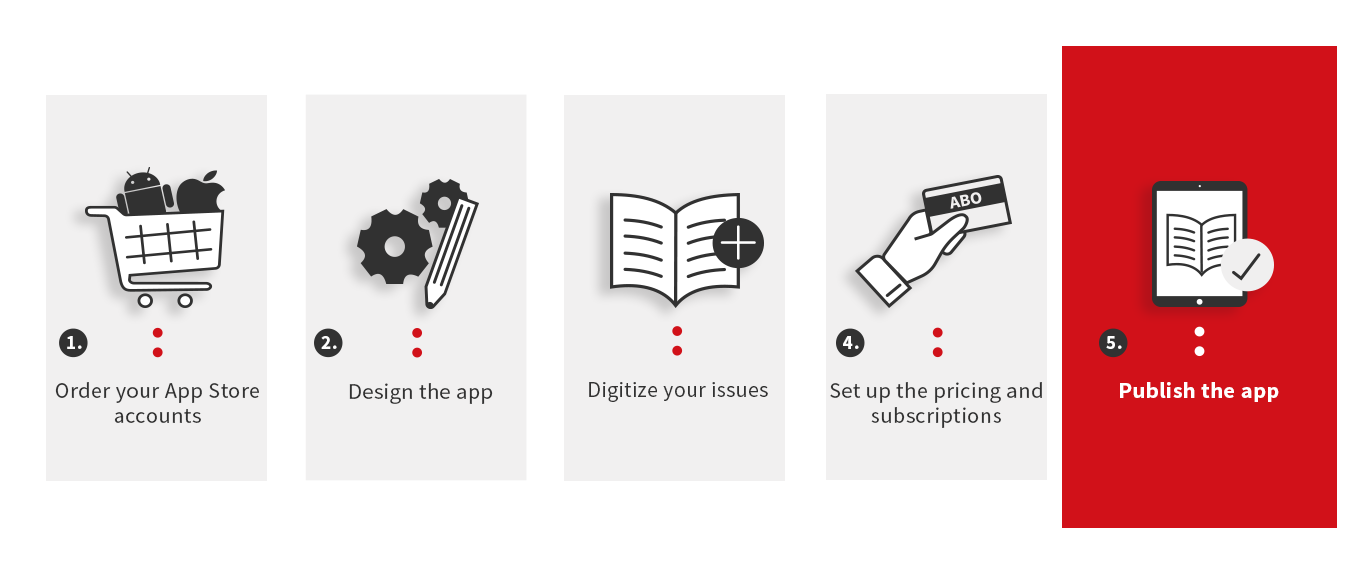 Upon completion of all the previously described steps, we will take care of handing in your app in all ordered App Stores. The time we will require to produce the app and to hand it in is of 10 days at maximum after you give us your green light to go ahead and provided that we have received all the information we need.
The process in detail
1. Your app's look. Please make sure that the design and activated set of features in your Preview App meets your requirements (Step 2).  
2. Invitations to your App Store accounts. To be able to hand in your app in your name, we need to be invited to your App Store accounts.
3. Displaying your app in the App Stores. Your apps will be promoted by displaying some texts and images in the App Stores. In the following form we ask you for these texts and images. Please fill out the form that represents your case: 
Form for apps with free content or
Form for apps with paid content
4. Your order. As soon as you are satisfied with the settings and texts, please request the production of your app by sending us the form.
5. Submission of your apps. We will build the app and submit it in to the App Stores for you.
---