In order to be able to offer a fee-based edition through in-app purchases in your Kiosk-App for Apple iOS devices, an in-app purchase with iTunes Connect must be set up in advance.

Note: Before you can offer fee-based editions for Apple iOS devices, you must first activate the payment function in iTunes Connect.


To set up new in-app purchases

1. Log in at https://itunesconnect.apple.com with your user information.

2. Choose your app under "My Apps" and open the tab "Manage" under "In-App-Purchases".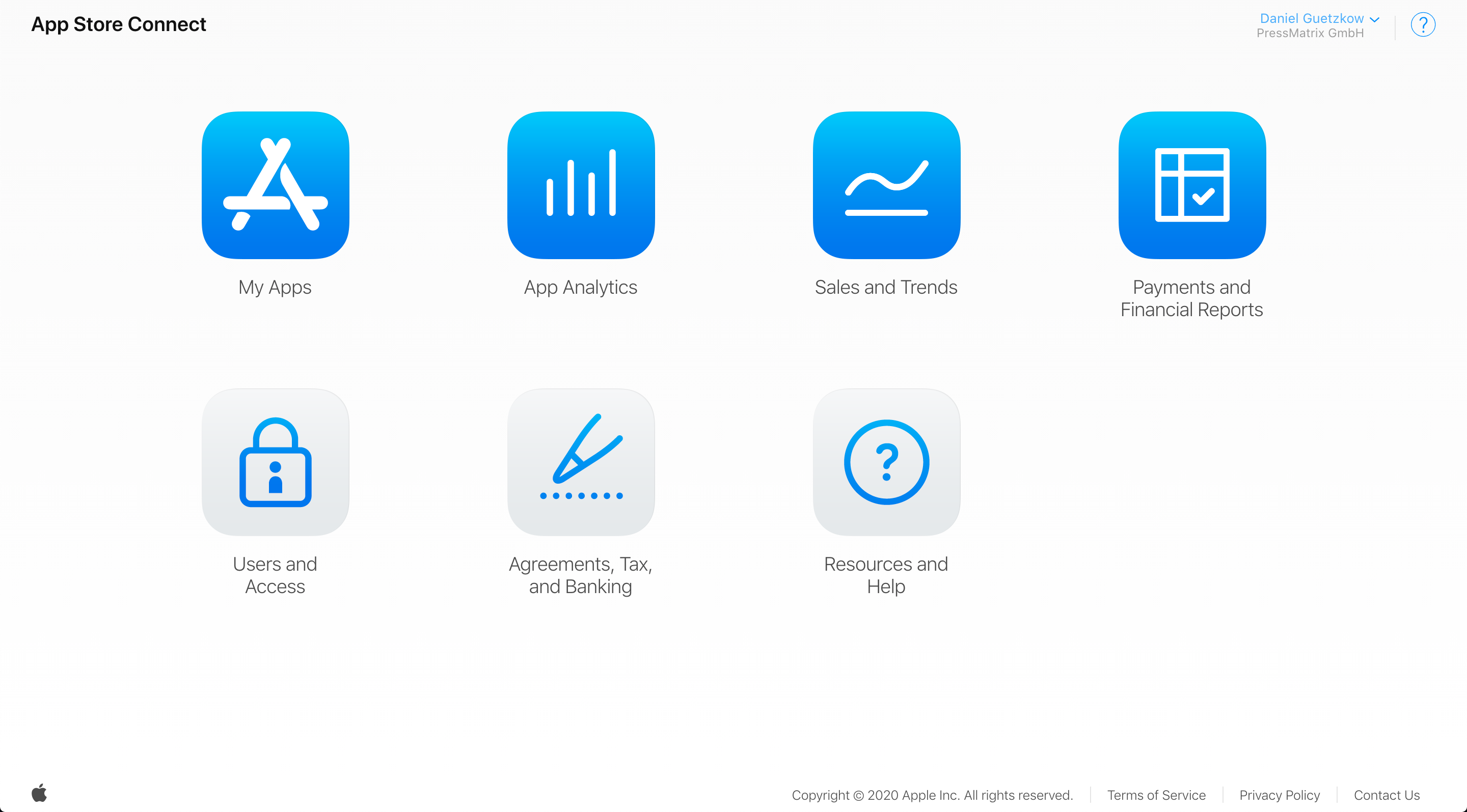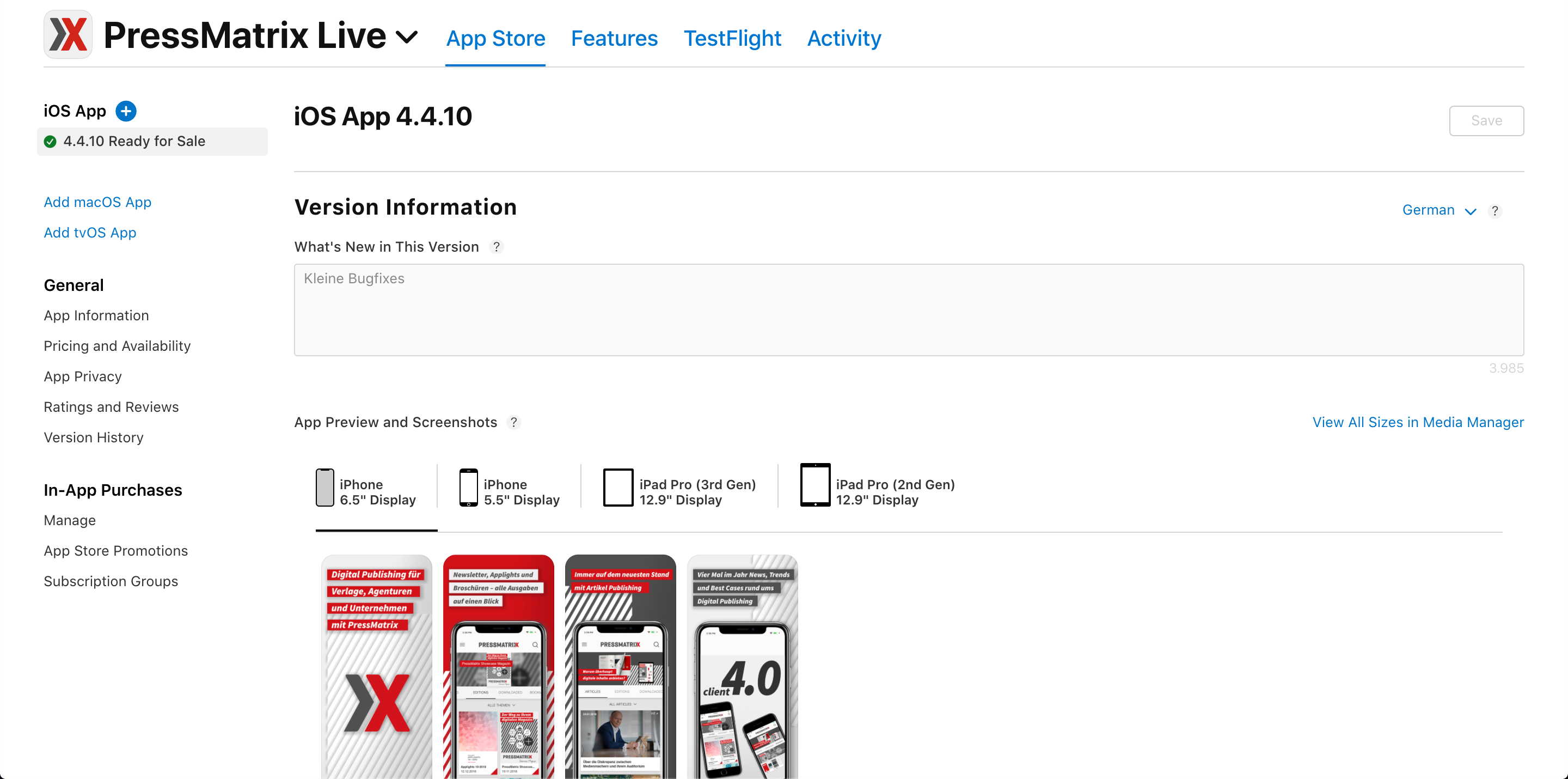 3. Press the "+" and create a new "Non-Consumable"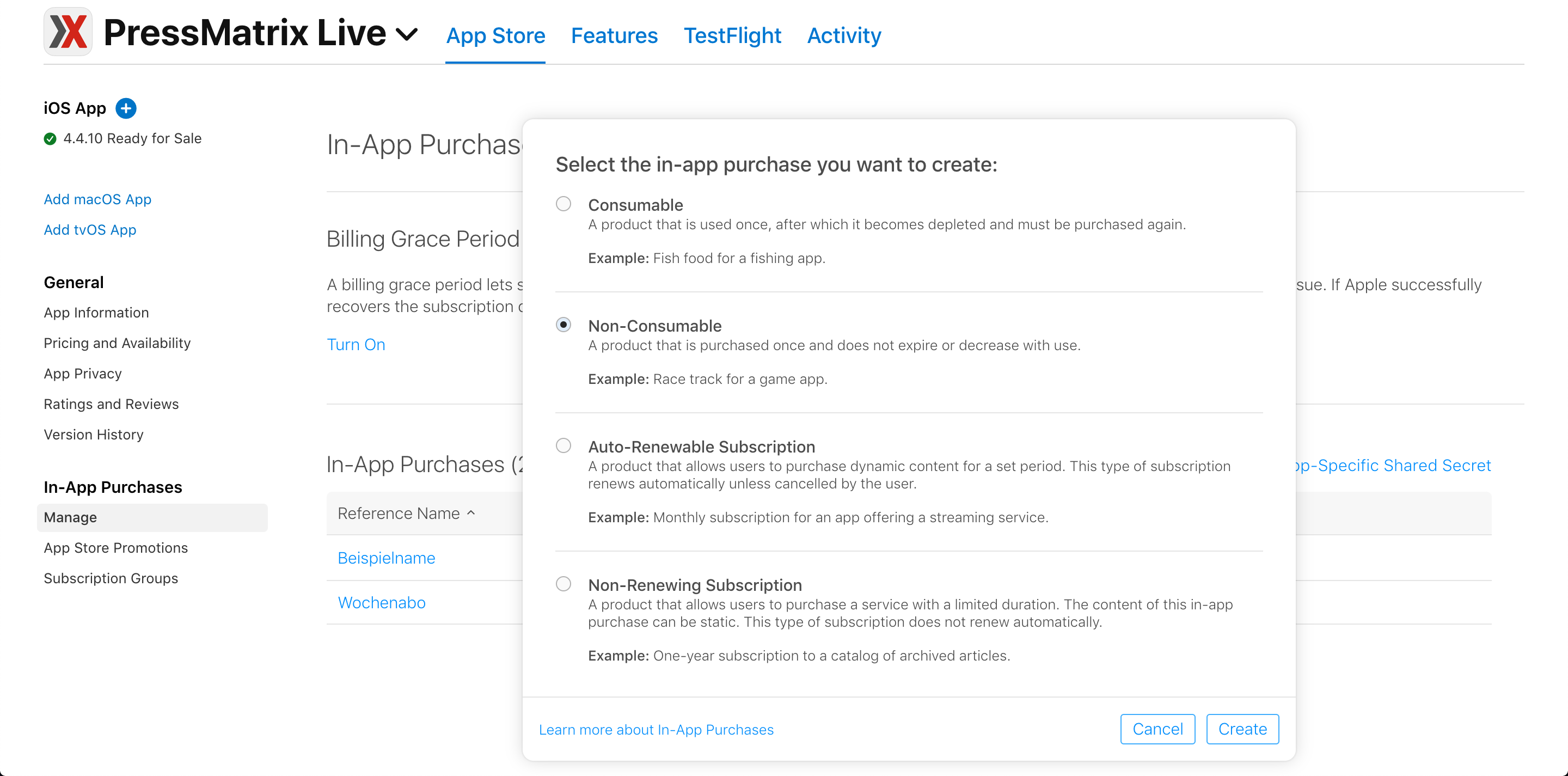 Enter the Reference Name, Product ID, Display Name, and Description for your product. The legend can be found below in the article. Put the checkmark in "Cleared for Sale".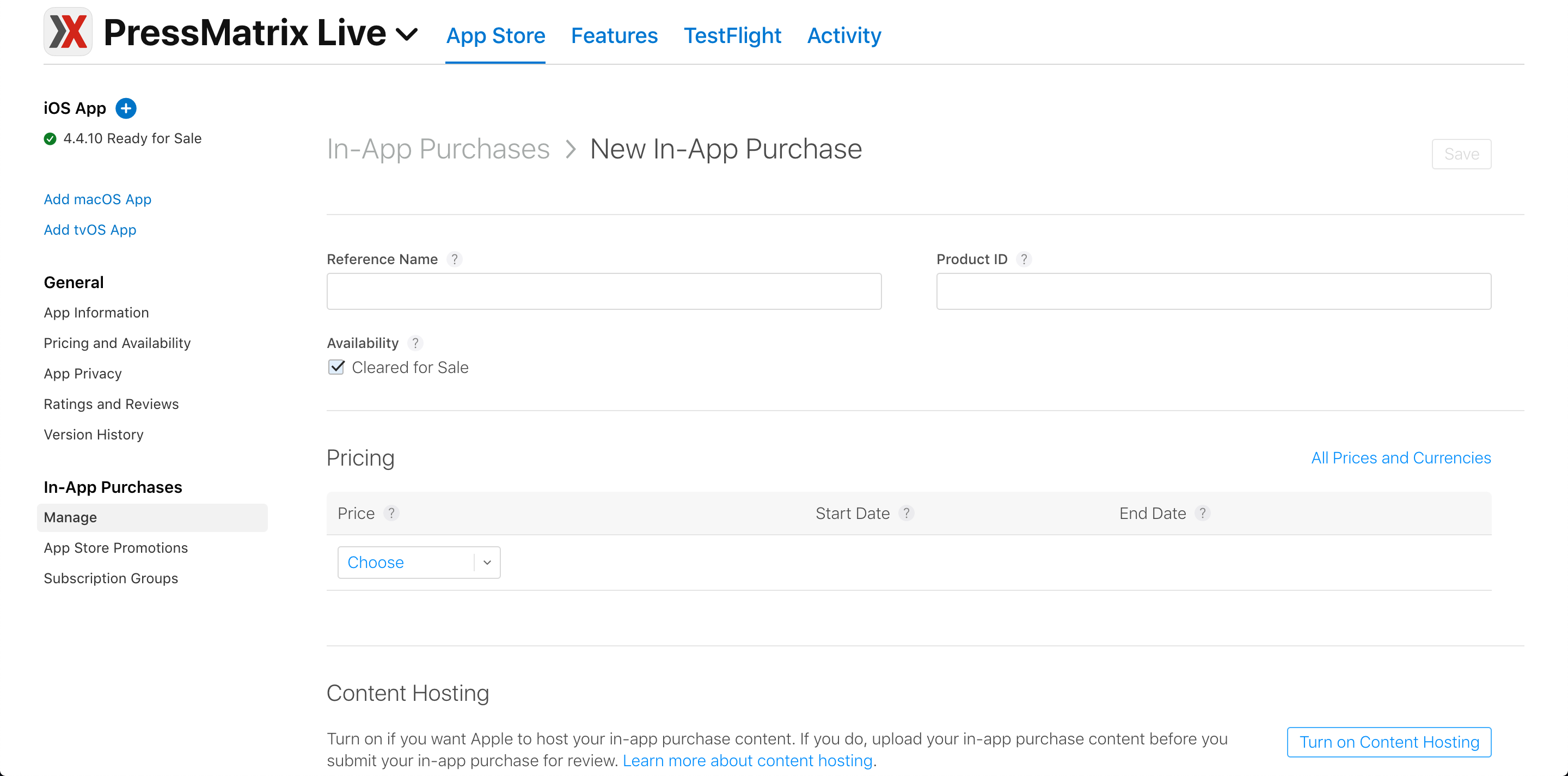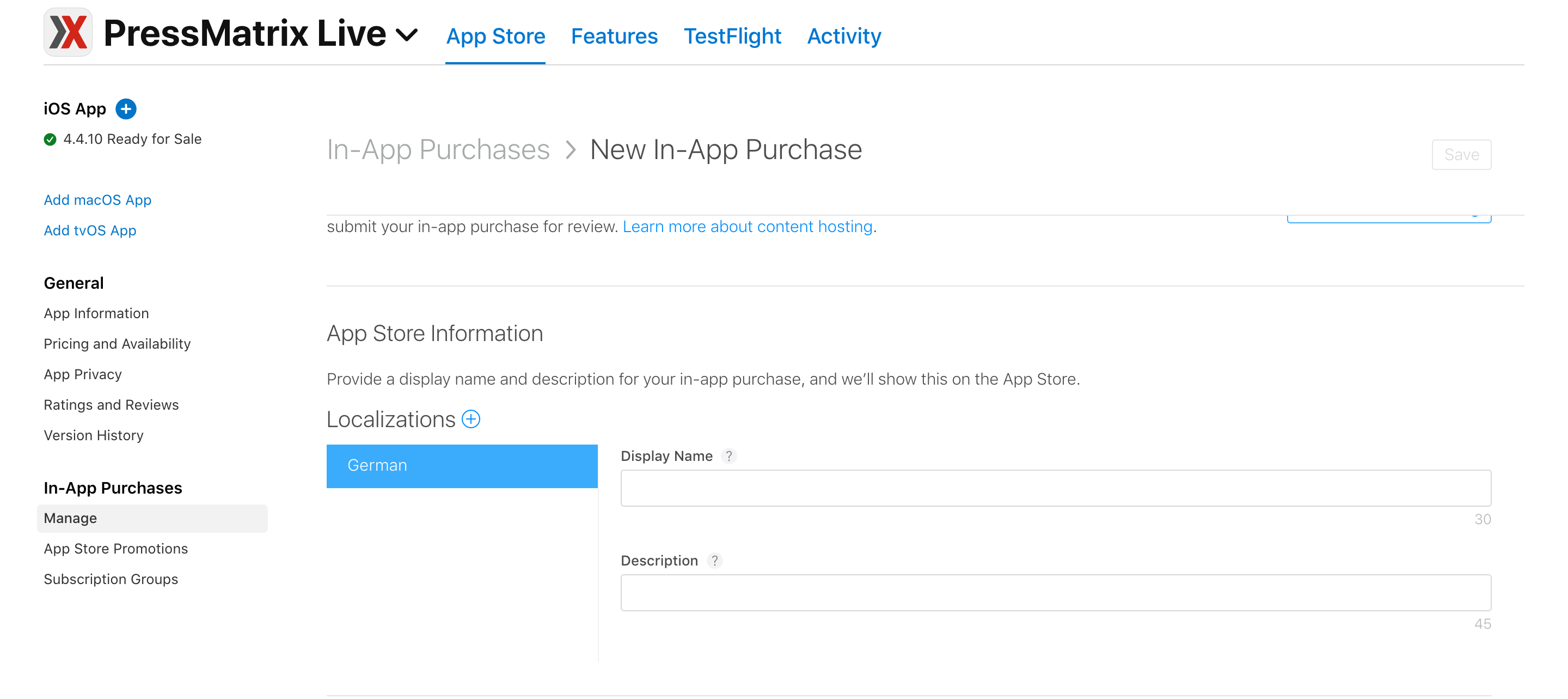 For the review by Apple a screenshot in the dimensions 640x920 pixels (width x height) is necessary. You can, for example, use the cover for this purpose. If you create several products at once, you can use the same screenshot for several related products.

This screenshot is for testing purposes only and is not visible to anyone.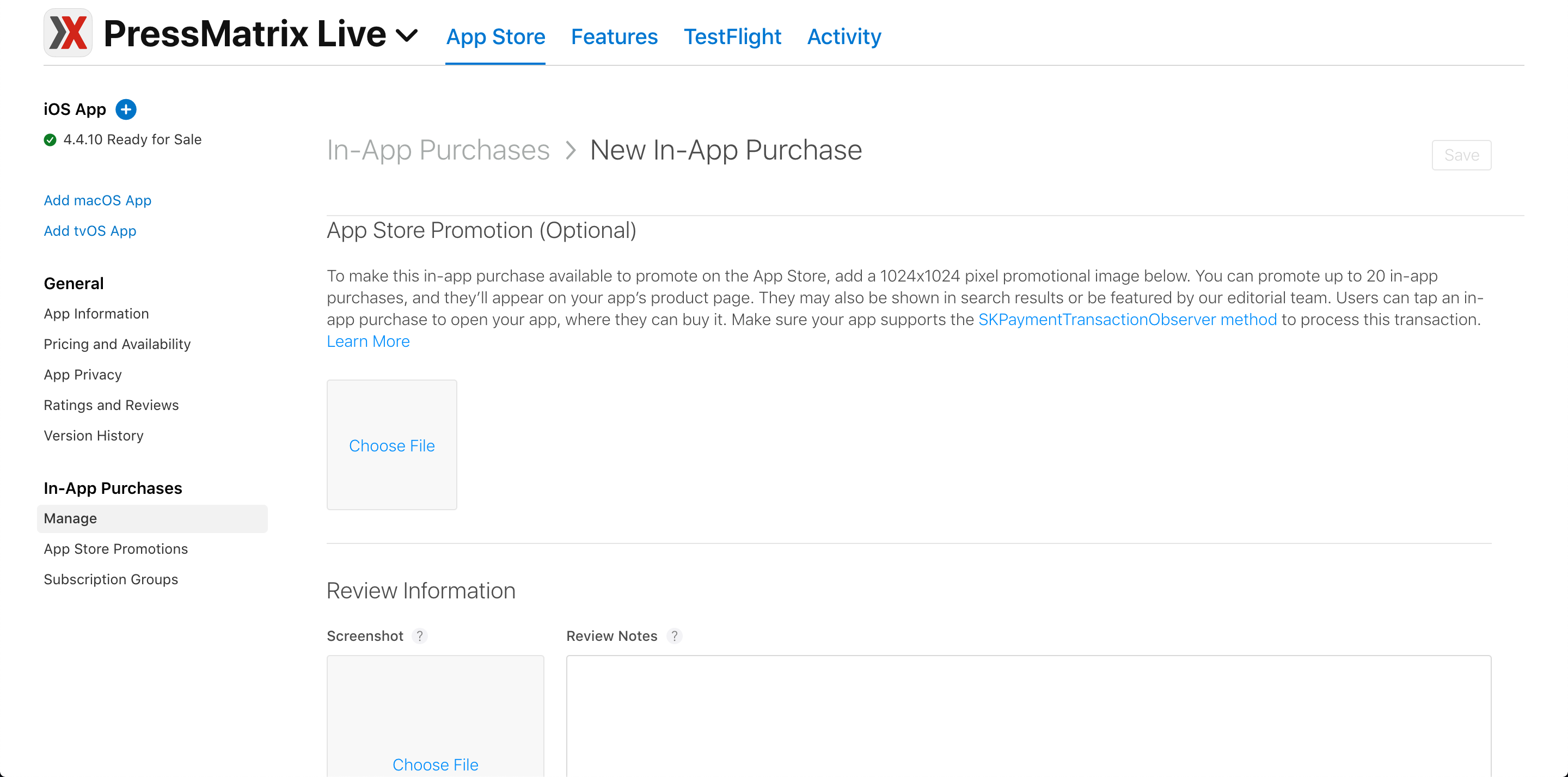 Save the settings and submit the in-app purchase to the Apple review ("Submit for Review").

Your in-app purchase will be reviewed by Apple and will be available as soon its status is "Approved".

Log in to your Pegasus Account with your login information and switch to the Edition Overview for your publication.

Open the dialog "Publish" for your edition and complete the "Individual Purchase Settings" with the price and the iTunes Connect Product ID of the in-app purchase you created.
In App Purchase entry form - Reference


Field

Description

Mandatory

Reference Name
The reference name is displayed in iTunes Connect and in Sales and Trend Reports. It is not displayed in the App Store. The reference name can contain at most 255 bytes.
Yes
Product-ID
A unique ID used for reporting. It can consist of letters and numbers.
Yes
Released for sale
Indicates whether this product is available in the App store after successful review by Apple. Please choose "yes".
Yes
Price tier
The sale price for this in-app purchase. (You will find an overview of available price tiers in your iTunes Connect
Account in the section "Agreements, Taxes, and Bank Accounts".)
Yes
Languages

The language in which the display name
and description are given.

Display Name - This is the name of the in-app purchase which customers will see (when it's in their main language). Do not add the time period for subscriptions with automatic renewal to the display name. The display name may not be longer than 75 characters.

Description - This is the description of the in-app purchase which is used during the app review. If specified in your code, it is possible customers will also see this description. Do not add the time period to the description for subscriptions with automatic renewal. The description can contain at most 255 bytes.

Provision of contents from Apple - Please select no.

Yes, at least one
Screenshot for review
You must upload at least one screenshot before submitting your in-app purchase for review. It will not be displayed in the App Store. Screenshots must be at least 640 x 920 pixels and have at least 72 dpi.
Yes
Not a customer of PressMatrix but still need help?
Benefit from our extensive app store management experience.
Contact us to get an offer - Get an offer