Categories
Categories allow you to group the editions of your publication and thus provide more clarity within your app. To create or edit categories, please log in to your Pegasus account using your access data and select the desired publication. In the tab "Categories" you can now create new (article) categories or edit existing (article) categories or withdraw the publication.
The multi categories are based on the principle of a tree structure. Starting from the main category several subcategories can be created, so that a branching takes place. An issue can then be assigned several categories.
In the category overview you can see all categories created so far and whether they are active, displayed in the browser client and how many issues have been assigned to this category.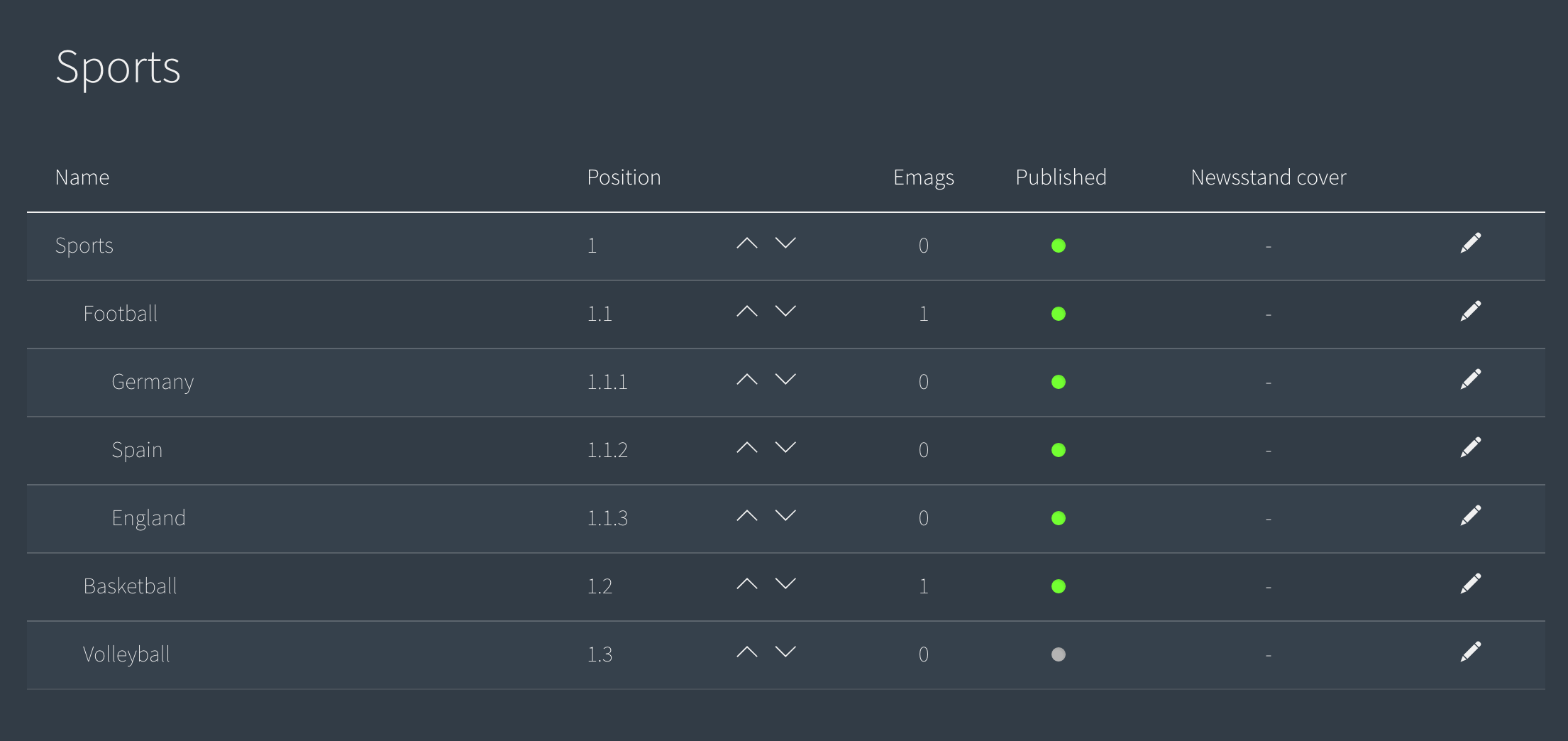 The following options allow you to define the behaviour of a category.
Name
The Category will appear under that name in your app.
Parent
Define, if the Category belongs to a parent. If so, choose its parent from options in the dropdown menu.
Browserclient disabled
If this option is activated, that Category will not be visible in your browser client. NOTE: Editions that are assigned to an unpublished Category will still appear in the overall list of editions.
Published
Publish and unpublish Categories with this option.
The menu title for the Categories in your app can be edited in the App Builder under "Translations" - "button_text_category_selection".