PressMatrix can track technical data concerning app installations (e.g. crash reports) via the Public-ID. You can access your Public-ID from the app settings menu, as outlined in the steps below.
1. Open the App Navigation Menu
To access the navigation menu, tap on the hamburger icon on the top left corner of the app (or alternatively, swipe right from the landing page).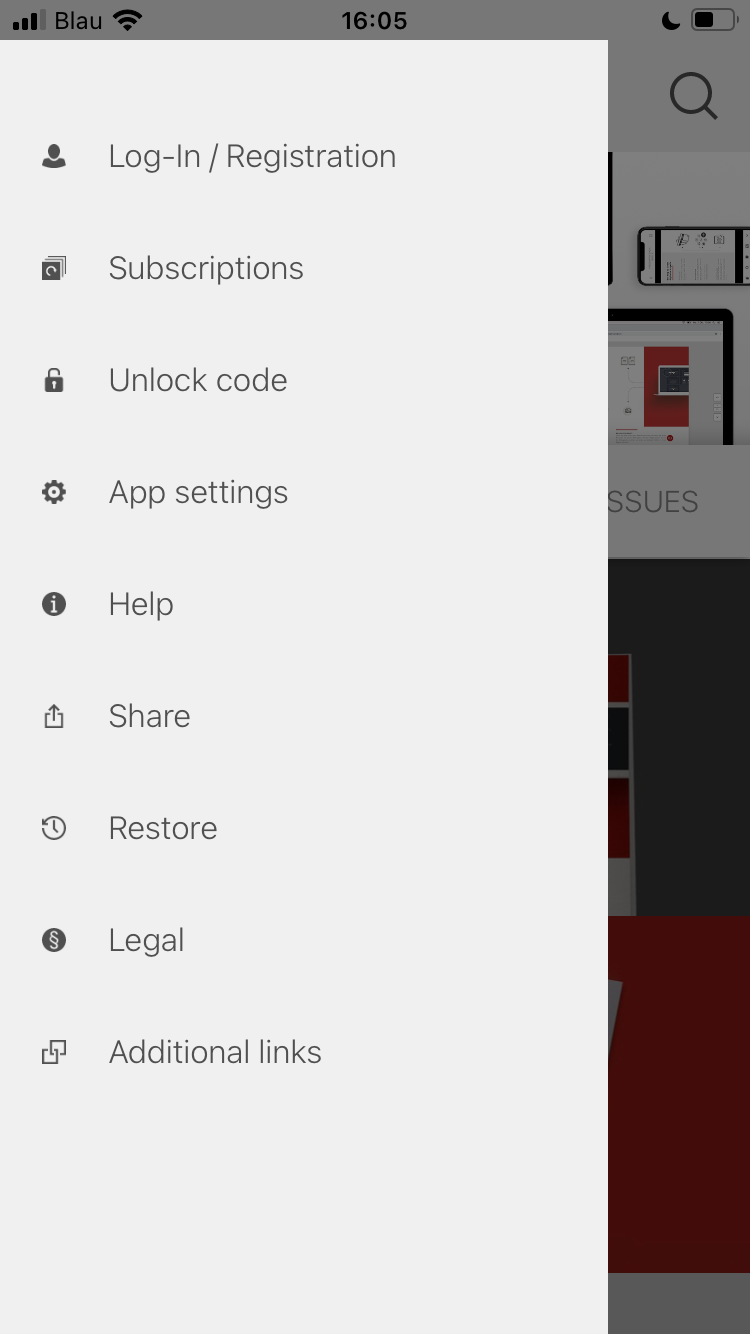 2. Click on the menu item labelled "Help"
A new view will open, which contains various types of useful information. Your Public ID is framed in a red text box. Additionally, if you use the contact button, your Public ID and other technically relevant information will be sent to the app publisher's customer service automatically.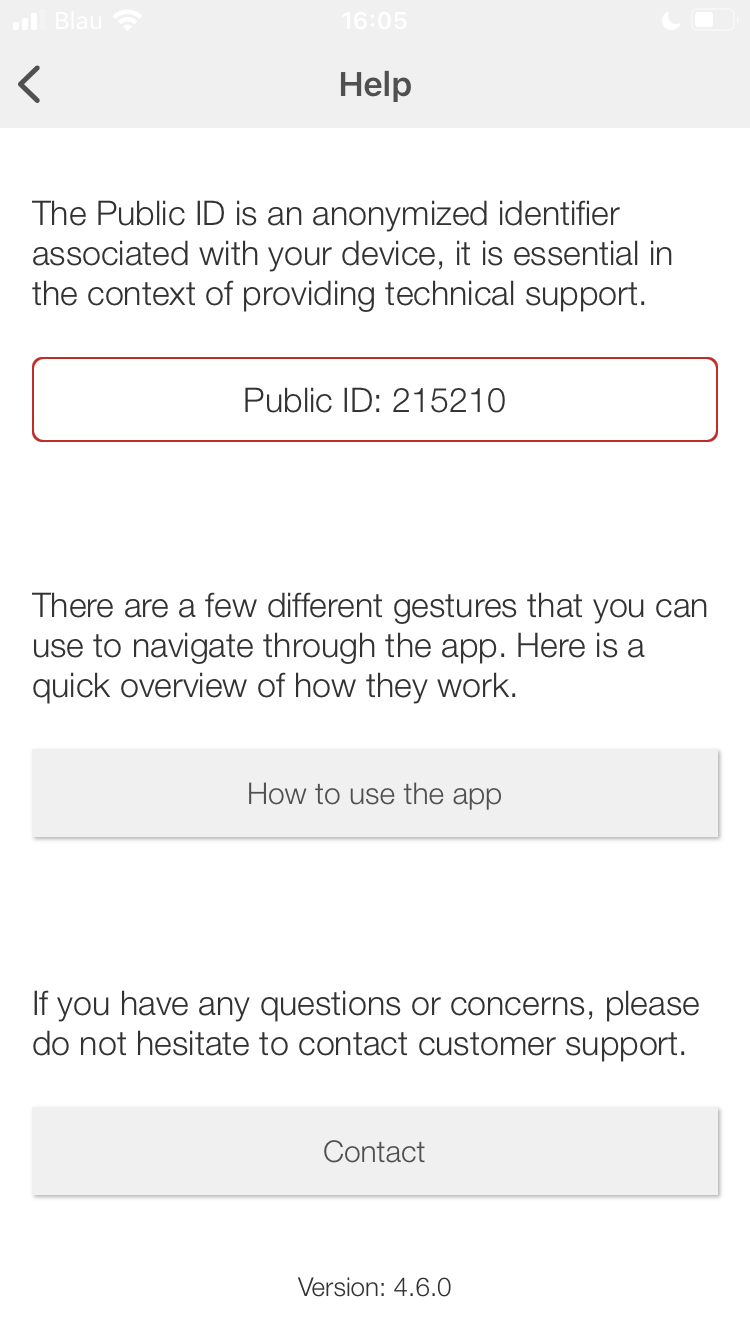 For older app versions:
2. Open App Settings
Within the navigation menu, tap on the item named App Settings. This will take you to the App Settings section pictured below. Tapping on the Version build number will display the Public-ID.
3. Display Public-ID
If you have successfully followed the above instructions, the small Client Information window should pop up on the screen. The Public-ID is shown on the third line.